16 Oct 2019
World Bank:
In 2018, Argentina was hit hard by a series of external and internal factors including a severe drought, global financial volatility in emerging markets following the Fed's adjustment of the interest rate, and market perceptions on the pace of fiscal reforms. The country announced a program with the International Monetary Fund (IMF) worth US$57 billion, with the aim to stabilize public accounts to reach a primary fiscal balance by end of 2019.
Argentina is currently in a precarious economic balance. The peso devalued significantly in 2019, annual inflation is over 50% and GDP has contracted 2.5% in 2018, and another 2,5% in the first half of 2019.
https://www.worldbank.org/en/country/argentina/overview
Update June 2019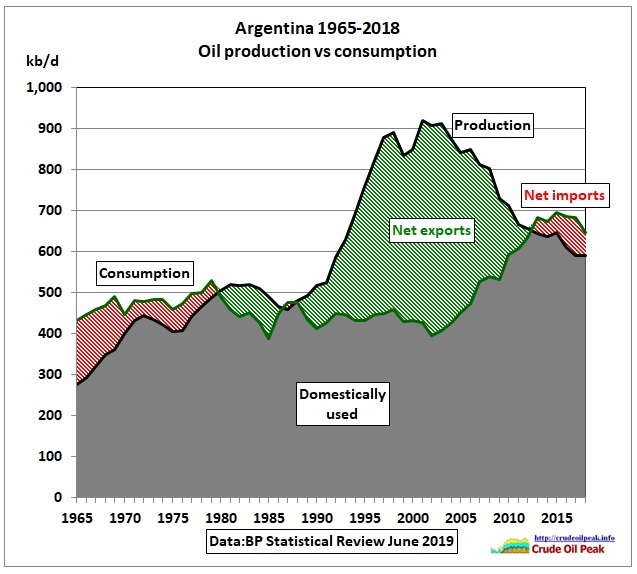 Update September 2016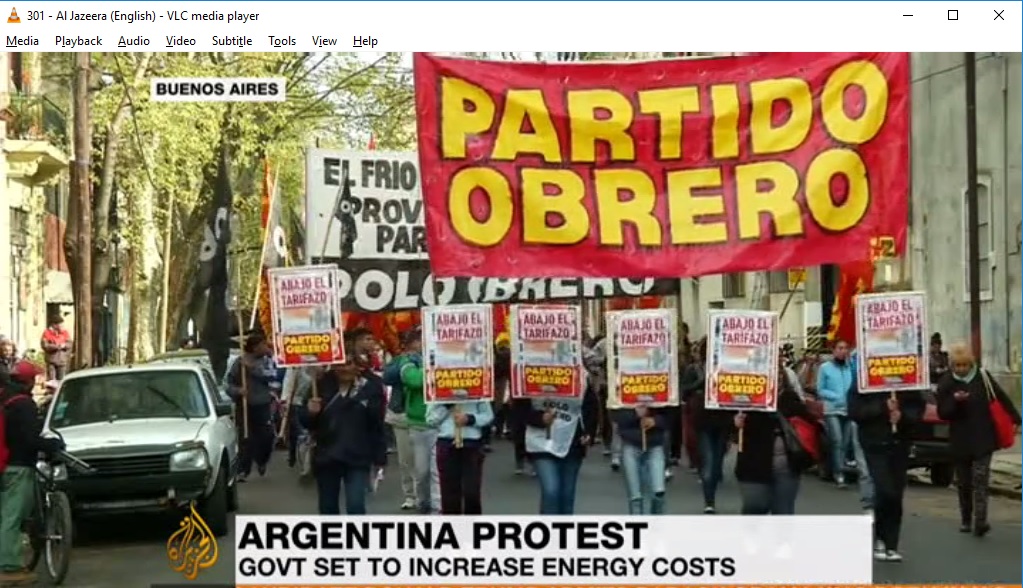 http://www.telesurtv.net/multimedia/Argentinos-se-movilizaron-contra-el-tarifazo-paralelo-a-la-audiencia-publica-20160916-0022.html
Update June 2016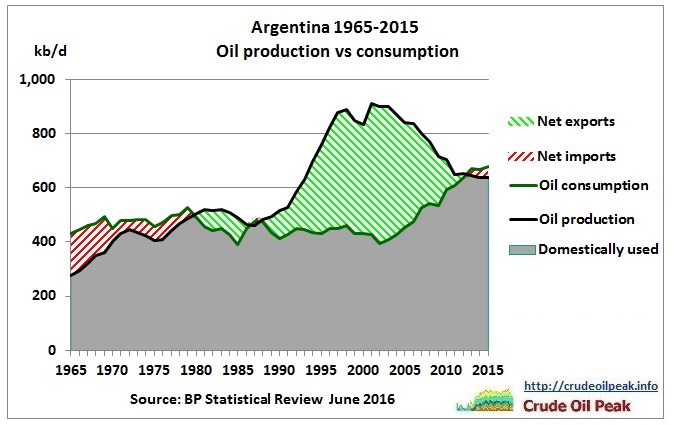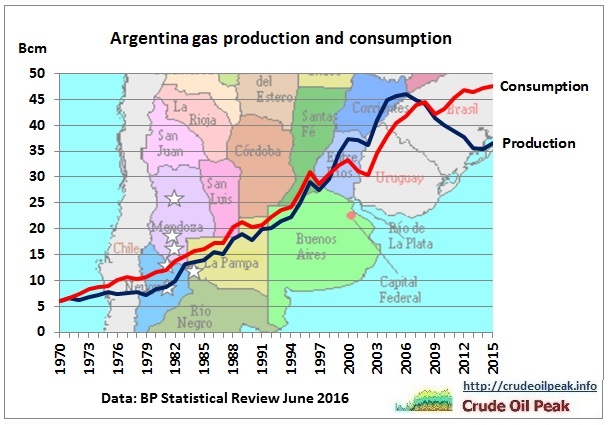 ..
..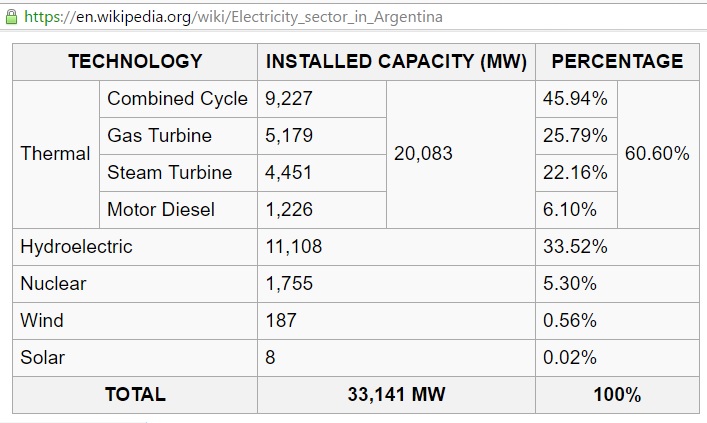 https://en.wikipedia.org/wiki/Electricity_sector_in_Argentina
Update June 2015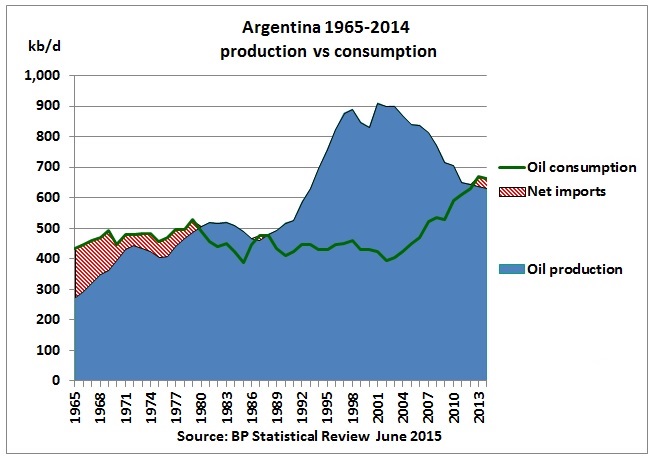 Oil production peaked in 2001 at 910 kb/d. Due to rising consumption after 2004, Argentina is now oil net importer.