Attack on airbase T4 April 2018
Why it looks like Israel was behind strike on a Syrian airbase
9/4/2018
http://www.abc.net.au/news/2018-04-09/israel-likely-behind-missile-attack-on-syrian-airbase-tiyas/9634606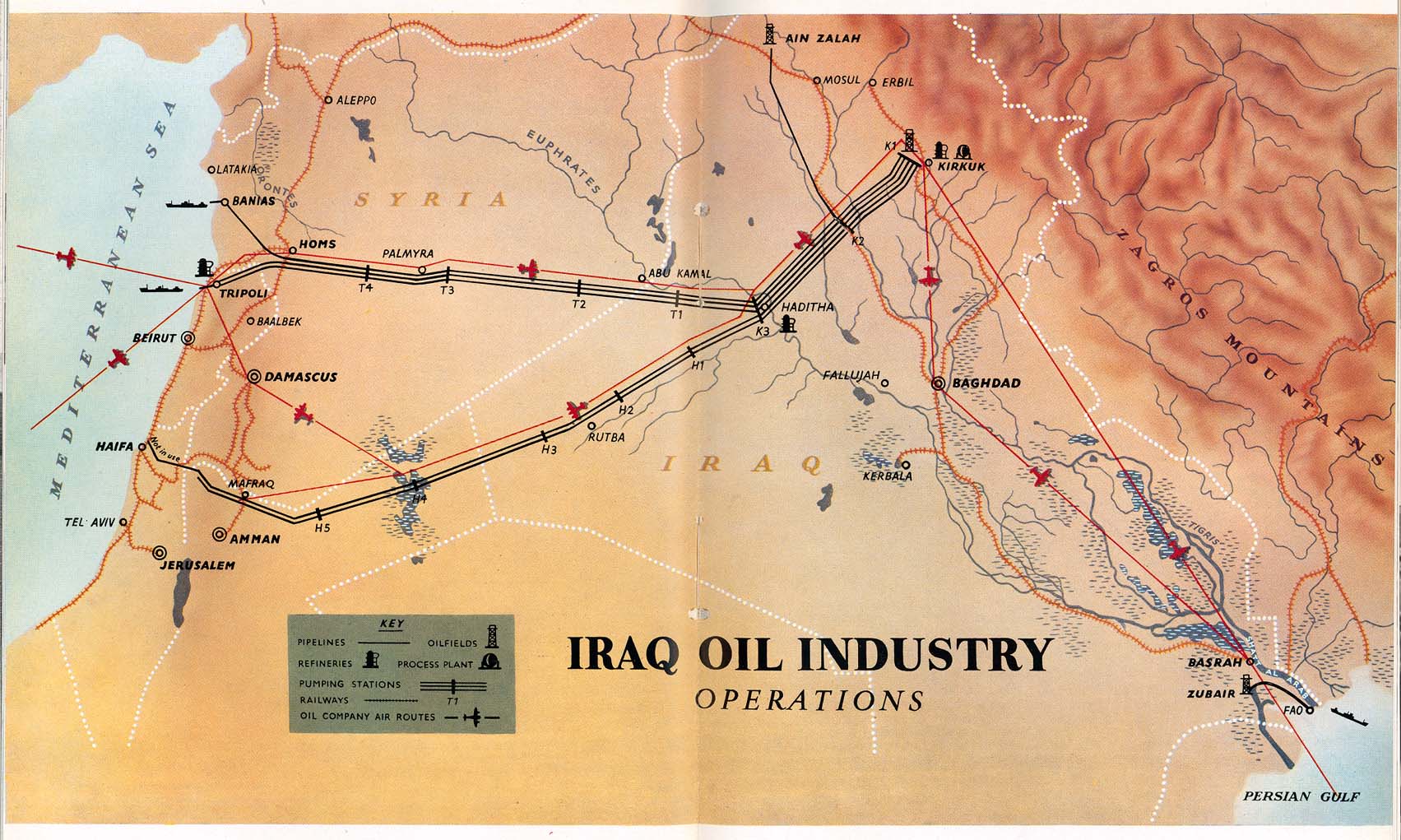 This map from 1953 shows the location of pumping station T4  on the Homs-Palmyra road
Crude oil production peaked in 1996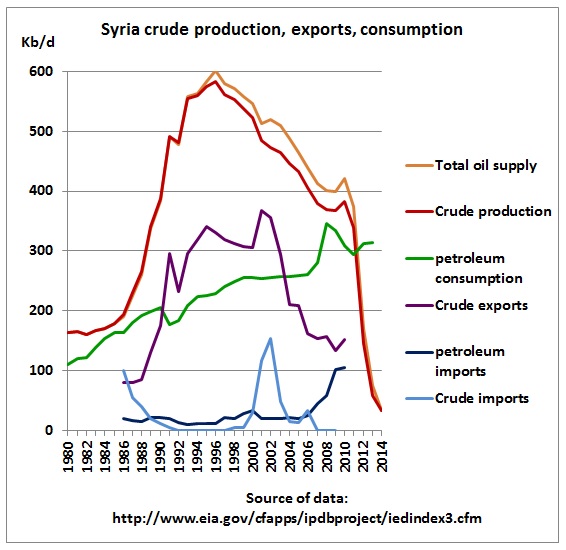 14/9/2015
Syria peak oil weakened government's finances ahead of Arab Spring in 2011
http://crudeoilpeak.info/syria-peak-oil-weakened-governments-finances-ahead-of-arab-spring-in-2011
Exports
In 2009, Syria's net petroleum exports were estimated to be 148,000 bbl/d. All oil exports are marketed by Sytrol, Syria's state oil marketing firm, which sells most of its volumes under 12-month contracts. Syrian crude oil exports go mostly to OECD European countries, in particular Germany, Italy, and France, totaling an estimated 143,000 bbl/d in 2009, according to International Energy Agency (IEA) data
Refining
According to The Oil and Gas Journal, Syria's total refining capacity was approximately 240,000 bbl/d as of January 2010. Syria's two state-owned refineries are located at Baniyas and Homs, which have 133,000 bbl/d and 107,000 bbl/d, respectively, of refining capacity. Syria faces shortages of gas oil and diesel, which are imported. A proposed new 100,000 bbl/d capacity refinery project by CNPC at Abu Khashab is currently under contract following the completion of an economic feasibility study in early 2010.
http://www.eia.doe.gov/countries/cab.cfm?fips=SY
http://tonto.eia.doe.gov/EMEU/cabs/Syria/pdf.pdf
Experts generally agree that Syria will become a net importer of petroleum by the end of the next decade
http://www.state.gov/r/pa/ei/bgn/3580.htm
Syrian Refined Product Market Analysis
Clean Fuel Production Strategies in Syrian Refining Sector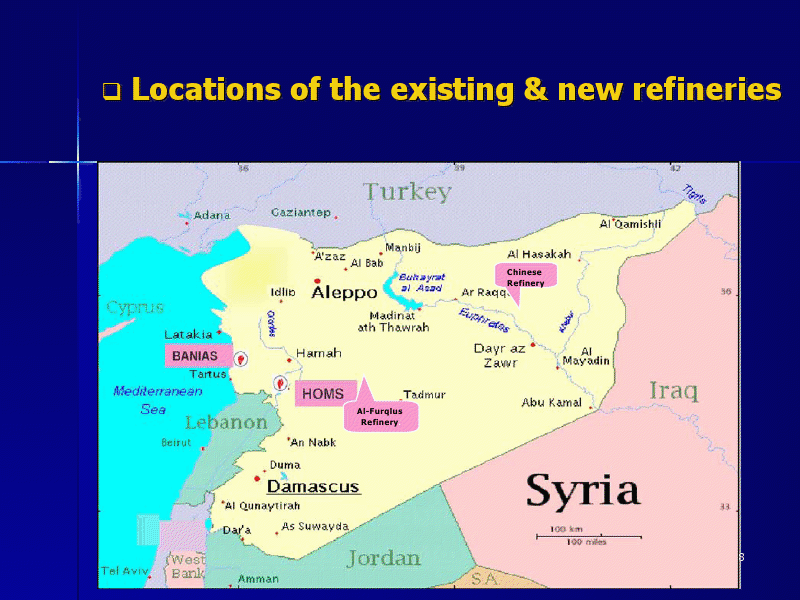 .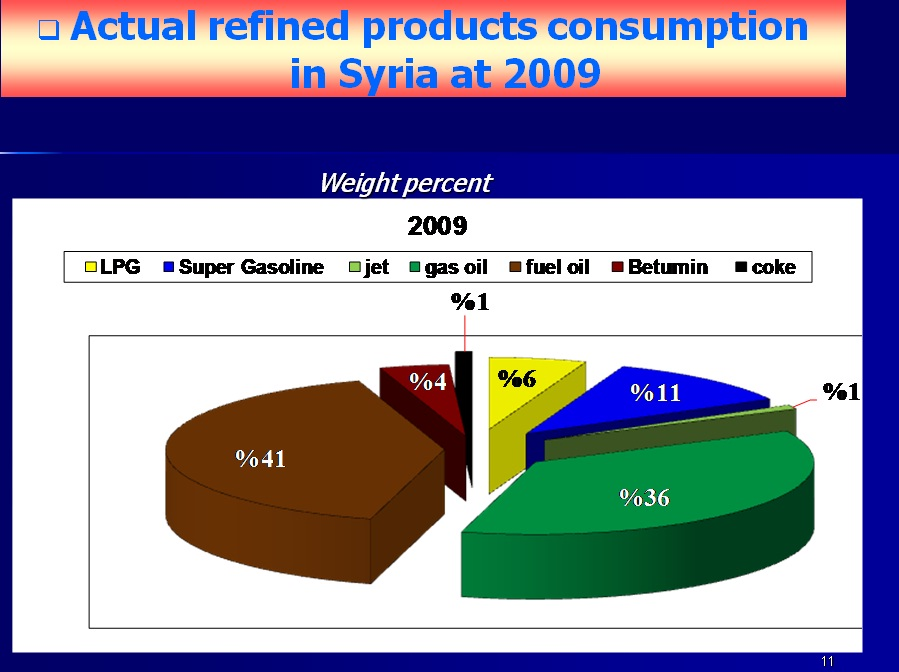 .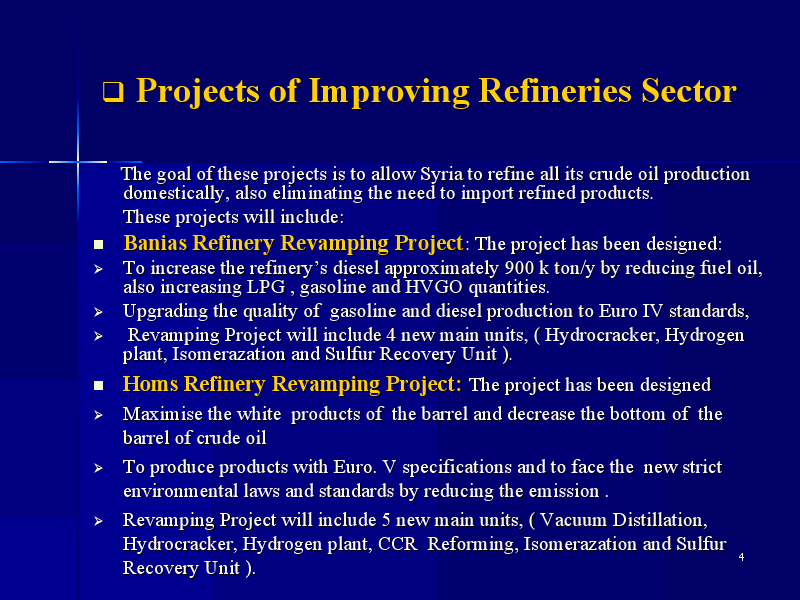 .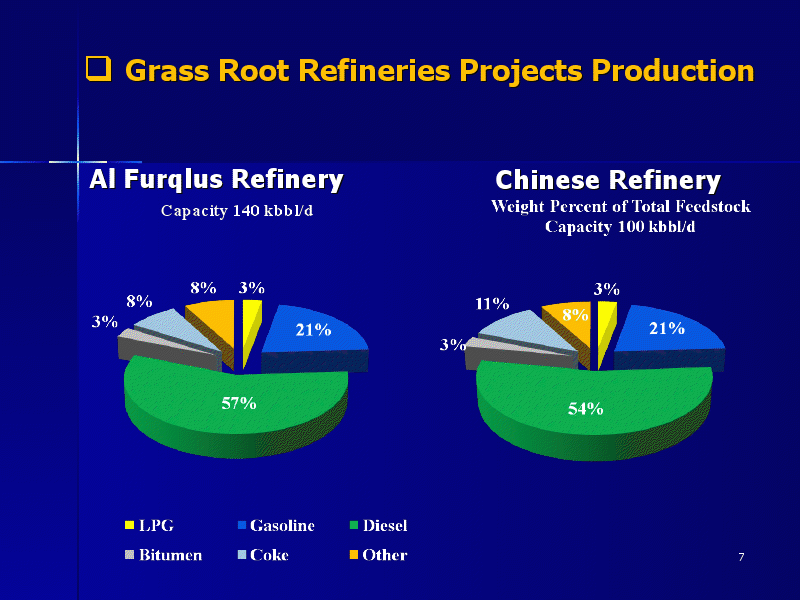 .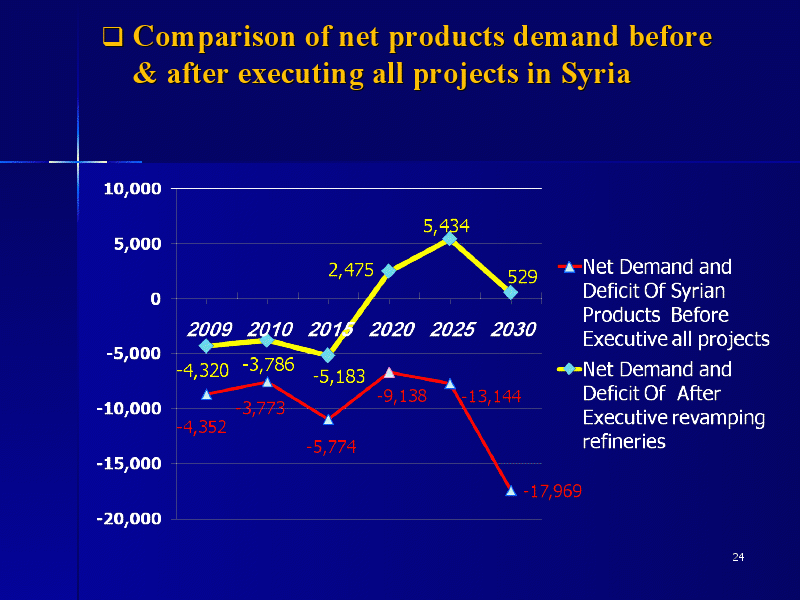 .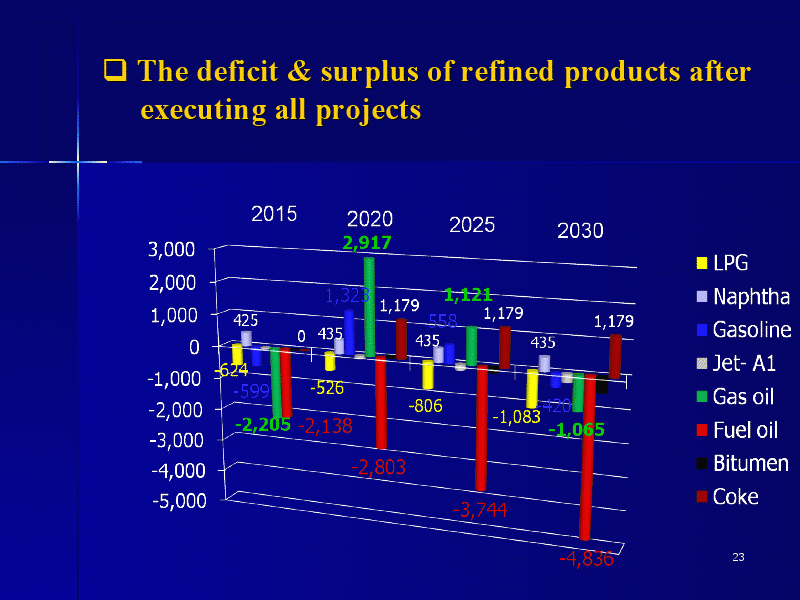 .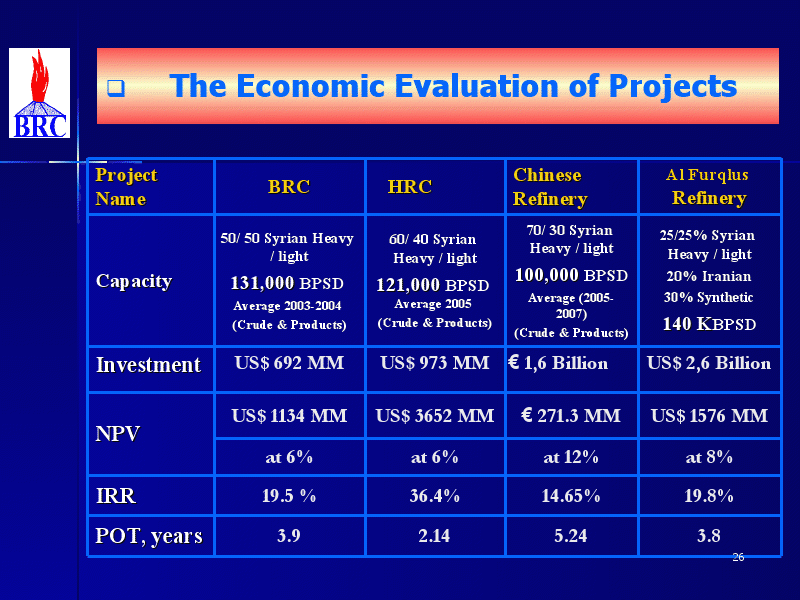 .