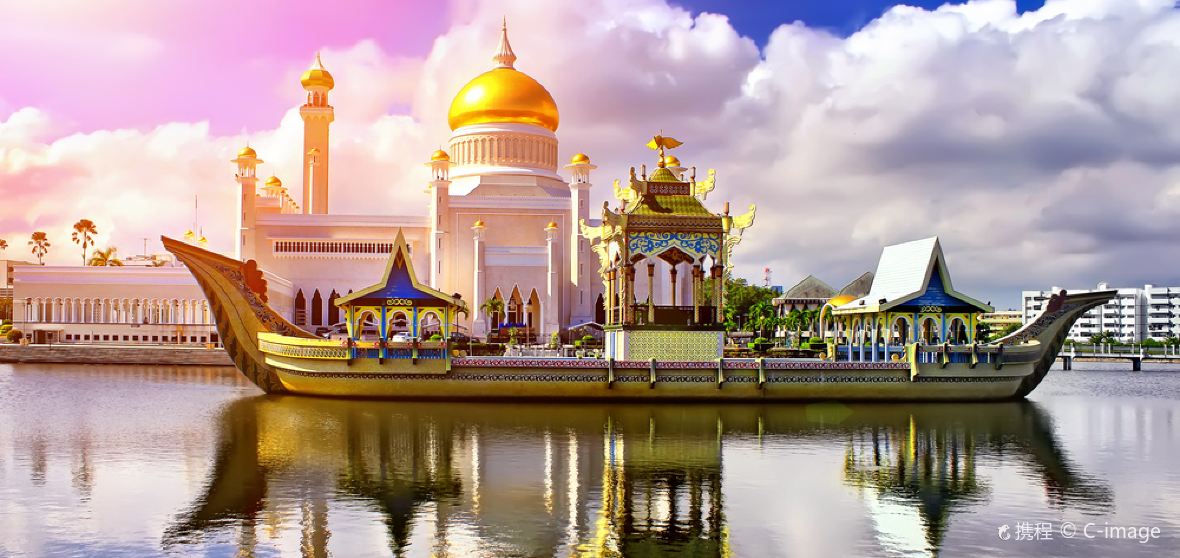 Fig 1: Gold plated dome of the Sultan Omar Ali Saifuddin Mosque in Bandar Seri Begawan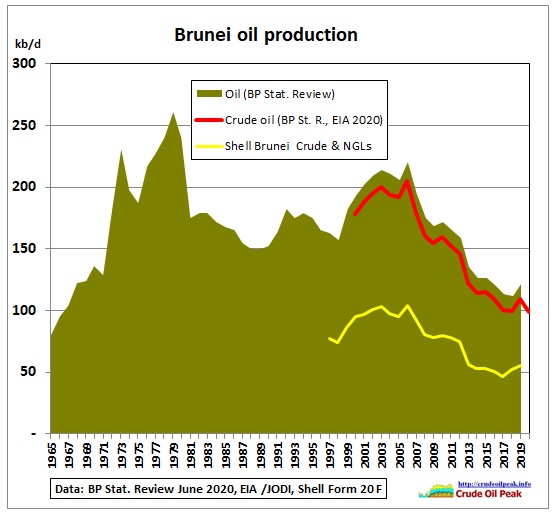 Fig 2: Brunei crude & NGL production. The 2nd and last peak was in 2006 (Shell at 104 kb/d)
Shell and the Brunei government are 50:50 shareholders in Brunei Shell Petroleum Company (BSP), Sendirian Berhad (Private Limited) which has long-term oil and gas concession rights onshore and offshore.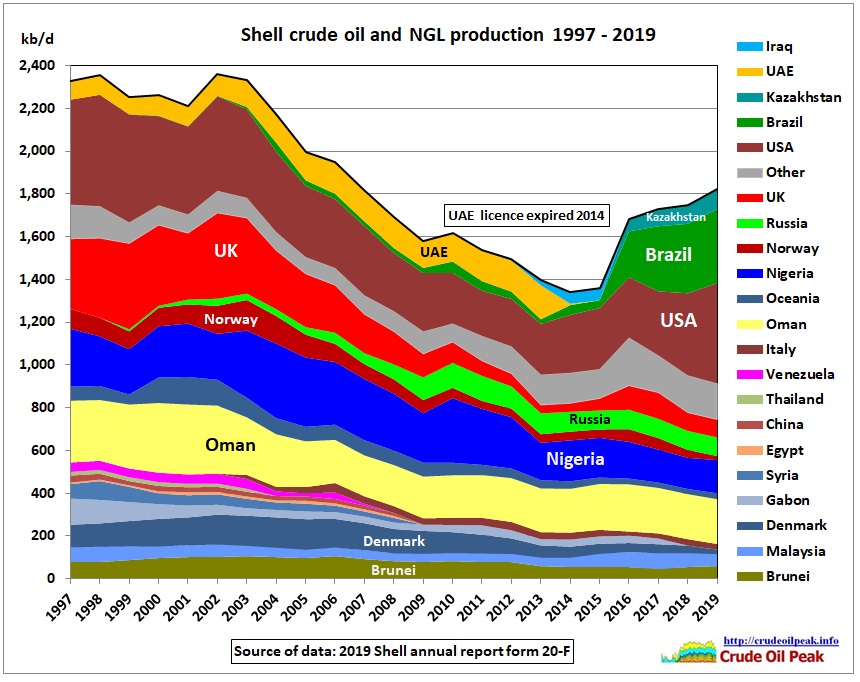 Fig 3: Shell oil production. Brunei among many countries in decline
Shell Brunei closed its 10 kb/d Seria mini refinery in 2020

Fig 4: Terima kasih. Selamat tinggal. Thank you and good bye. We hope you have found new jobs 
https://www.bsp.com.bn/main/docs/default-source/publications/eng-no-2_2020_finale-online.pdf?sfvrsn=2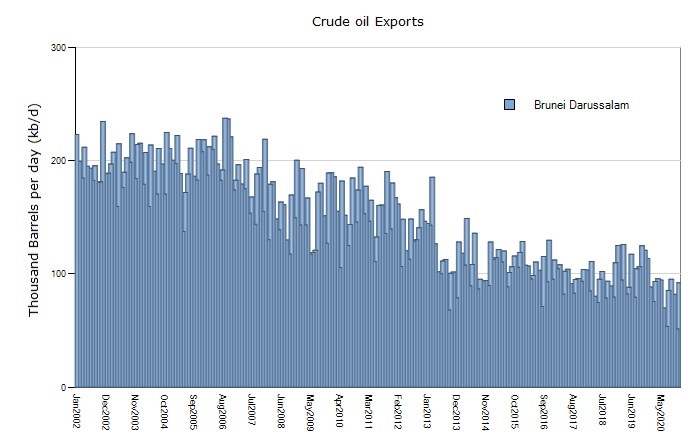 Fig 5: Brunei's crude oil exports (graph generated by JODI)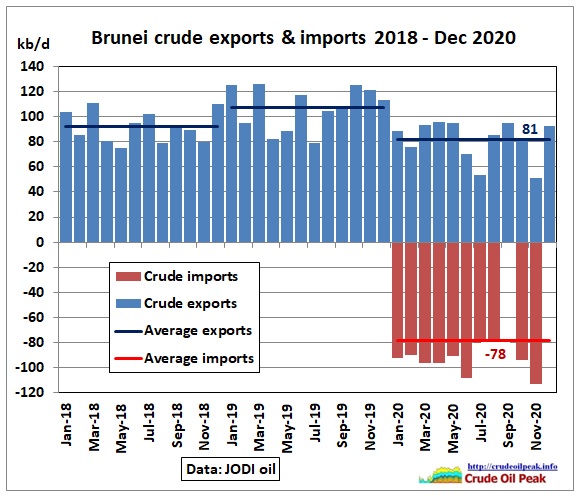 Fig 6: Brunei started to IMPORT crude oil when a new Chinese refinery opened
A Chinese refinery?
China throws sinking Brunei a lifeline
Mar 18th 2018
"Brunei's ruler, Sultan Hassanal Bolkiah, is in a race against time as his nation's once deep stores of oil and gas rapidly run dry. While other foreign investors up stakes, China is giving the Southeast Asian sultanate a new lease on economic life.
International banks such as HSBC and Citibank have recently ceased operations in Brunei in sight of its contracting oil and gas business, driven down by years of depressed global energy prices. But one major financial institution has filled the vacuum: Bank of China (BOC)."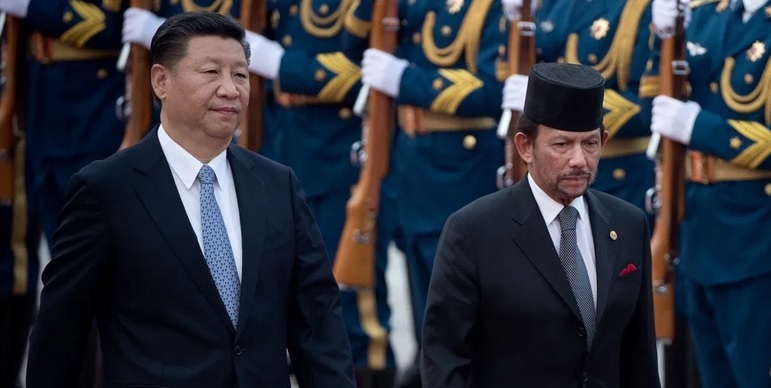 Fig 7: Sultan of Brunei Hassanal Bolkiah (R) reviews a military honor guard with Chinese President Xi Jinping (L) during a welcome ceremony outside the Great Hall of the People in Beijing in 2017
"BOC established a branch in Brunei in 2016 to facilitate Beijing's foreign direct investments. Yang Jian, China's ambassador to Brunei, last year described the sultanate as an important node in the US$1 trillion Belt and Road Initiative (BRI), President Xi Jinping's signature continental and maritime infrastructure development initiative."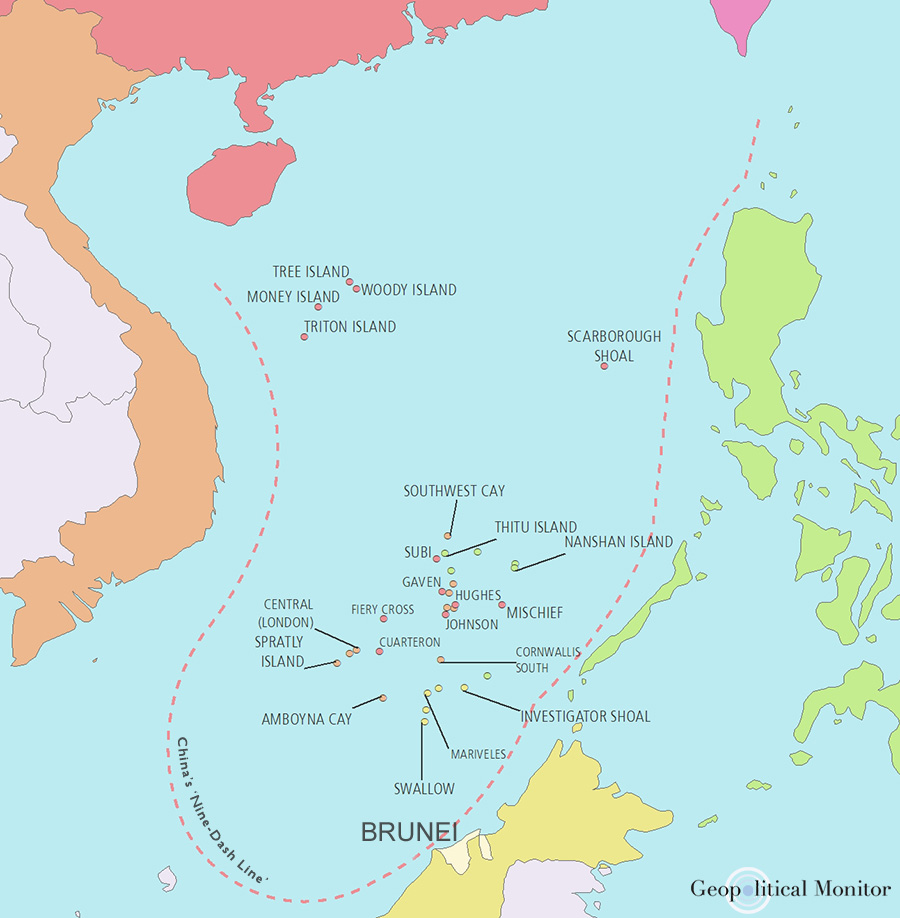 Fig 8: China's 9 Dash line close to Brunei's coast
Map from article "Brunei Abandons South China Sea Claim for Chinese Finance" dated 4 April 2018
https://www.geopoliticalmonitor.com/brunei-abandons-south-china-sea-claim-for-chinese-finance/

"Some observers believe China intends to leverage its major investments and close political ties with Brunei's ruler to sway the country's stance on territorial disputes in the South China Sea, where the sultanate is also a rival claimant. That, they say, would deter other Southeast Asian claimants from reaching consensus on the issue.
Beijing has deepened diplomatic ties with other regional governments by offering investment projects, generous aid packages and trade deals. Those moves have sometimes spurred opposition and anti-Chinese sentiment on sovereign concerns. Until now, Brunei's oil wealth had enabled it to avoid economic dependence on China.
 But unless new sources are discovered, those reserves will be depleted within two decades at the current pace of extraction, according to various research projections. Though it has supported regional free trade and promoted non-energy sector investments, observers believe the small country is ill-prepared for the hurdles ahead."
https://asiatimes.com/2018/03/china-throws-sinking-brunei-lifeline/
The refinery was built on the island Muara Besar (great estuary) east of Bandar Seri Begawan.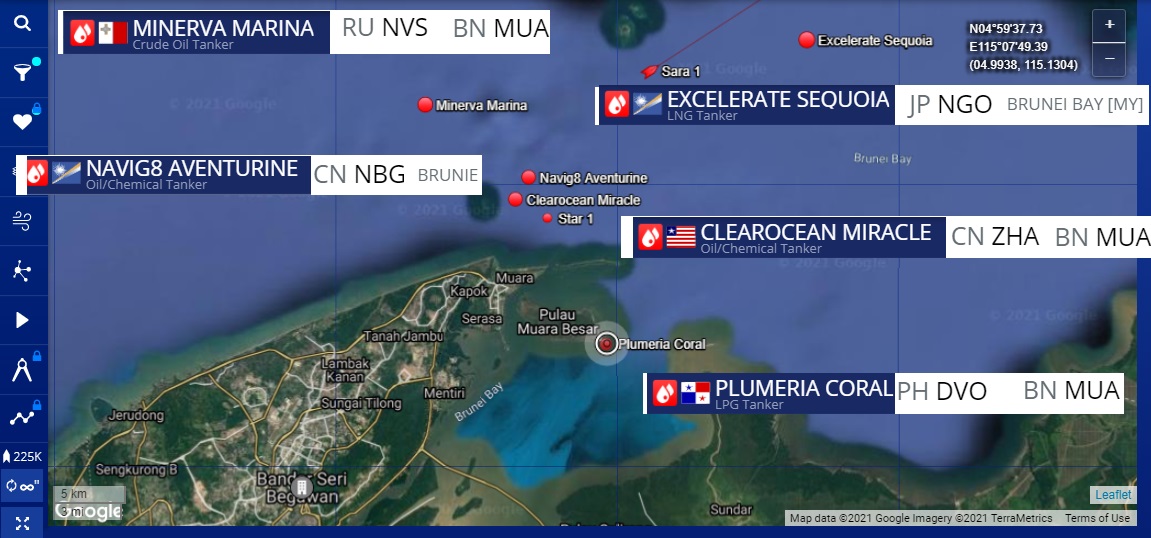 Fig 9: Location of Pulau Muara Besar
On 25 Mar 2021:
In port: LPG tanker from the Philippines
Waiting in Brunei Bay: Crude oil tanker from Russia, 2 chemical tankers from China and an LNG-FSRU tanker from Japan (possibly waiting for a ship-to-ship transfer https://argoeng.com.my/lng-ship-to-ship-transfer/ )
The PMB refinery required a bridge, of course financed by the Chinese government and built by China Harbor Engineering Company Limited (CHEC).
State-owned Assets Supervision and Administration Commission of the State Council http://en.sasac.gov.cn/2018/05/22/c_106.htm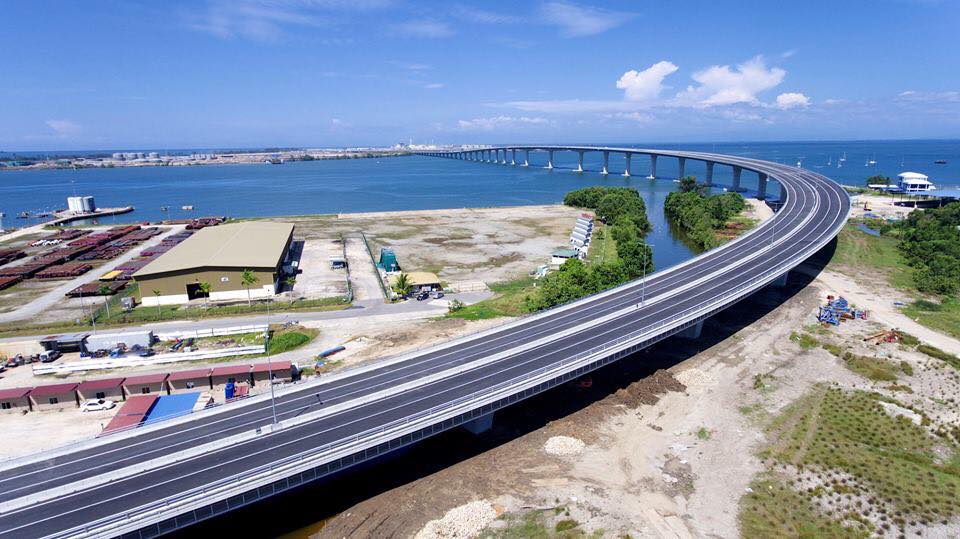 Fig 10: 2.7 km long Pulau Muara Besar bridge (costing 204 US$) to a new refinery http://en.people.cn/business/n/2015/0507/c90778-8888397.html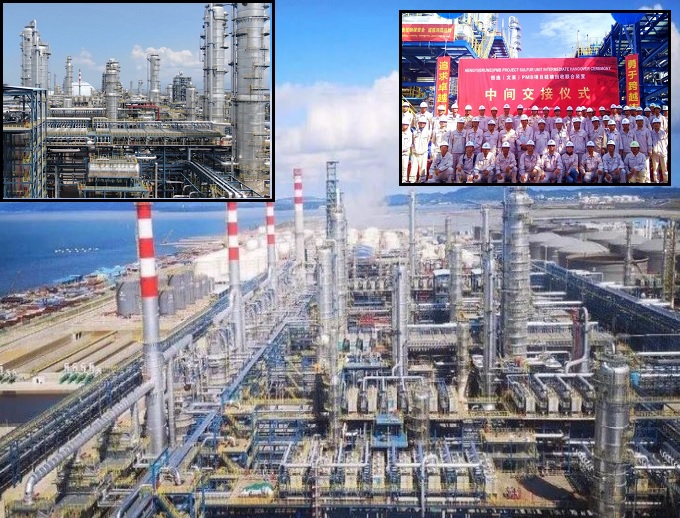 Fig 11: Pulau Muara Besar (PMB) refinery, Hengyi Industries Sdn. Bhd., a 3.45 billion US$ investment https://www.hengyi-industries.com/
"The various processing units in the phase one refinery facility include an atmospheric and vacuum distillation unit, a reforming unit, a hydrocracking unit, a monomeric aromatic hydrocarbon unit, a diesel hydrotreating unit, a jet fuel hydrotreating unit, a flexicoking unit, a sulphur recovery unit, and a naphtha isomerisation unit.
 In phase one, the project produces petrol, diesel, and jet fuel, apart from approximately 1.5 million tonnes of paraxylene and  500,000t of benzene a year. The majority of the feedstock for the refinery is imported while Brunei supplies a small portion of the total crude oil supply.
 The refinery received approximately one million barrels (Mbl) of Arabian Medium crude oil from Aramco in June 2020 making it the first-ever direct Arabian crude oil delivery to Brunei.
Hengyi Industries started the supply of transportation fuels including petrol, diesel, and jet fuel to the domestic market in Brunei in May 2020."
https://www.nsenergybusiness.com/projects/hengyi-pmb-refinery-and-petrochemical-project/
We use JODI data: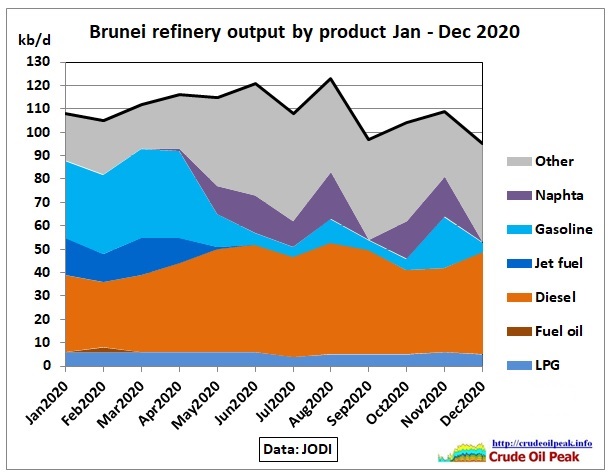 Fig 12: PMB refinery output by product
Let's again use Marinetraffic https://www.marinetraffic.com/ to see what's going on at Muara Besar: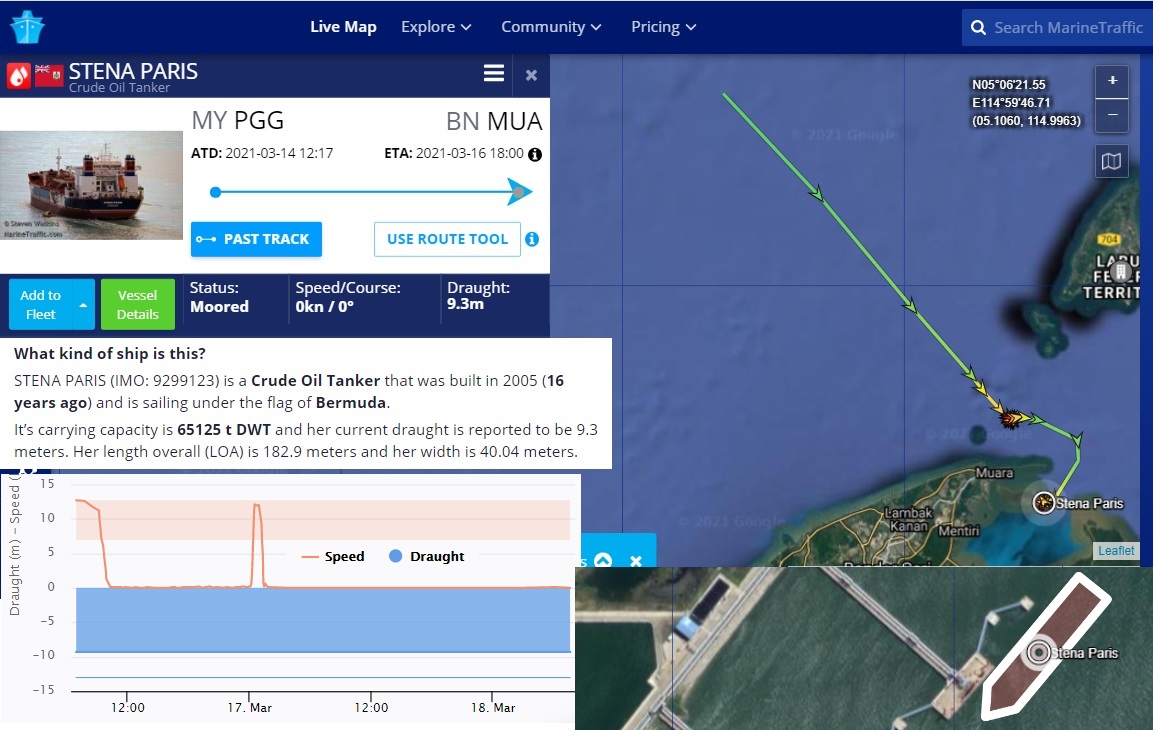 Fig 13: Tanker STENA PARIS with crude from the Malaysian port of Pengerang
Pengerang is a huge oil and LNG terminal, in fact a transhipment hub, on the south-eastern coast of Johor, West-Malaysia, a short distance east of Singapore. So we don't know where the oil in the STENA PARIS comes from.
Oil From US-Sanctioned Sellers Becoming Less Taboo in Asia
5 Dec 2020
"Much of those volumes may have come from ship-to-ship transfers in Malacca Strait, a tactic to mask the origin of cargoes"
https://www.bloomberg.com/news/articles/2020-12-05/oil-from-u-s-sanctioned-producers-becoming-less-taboo-in-asia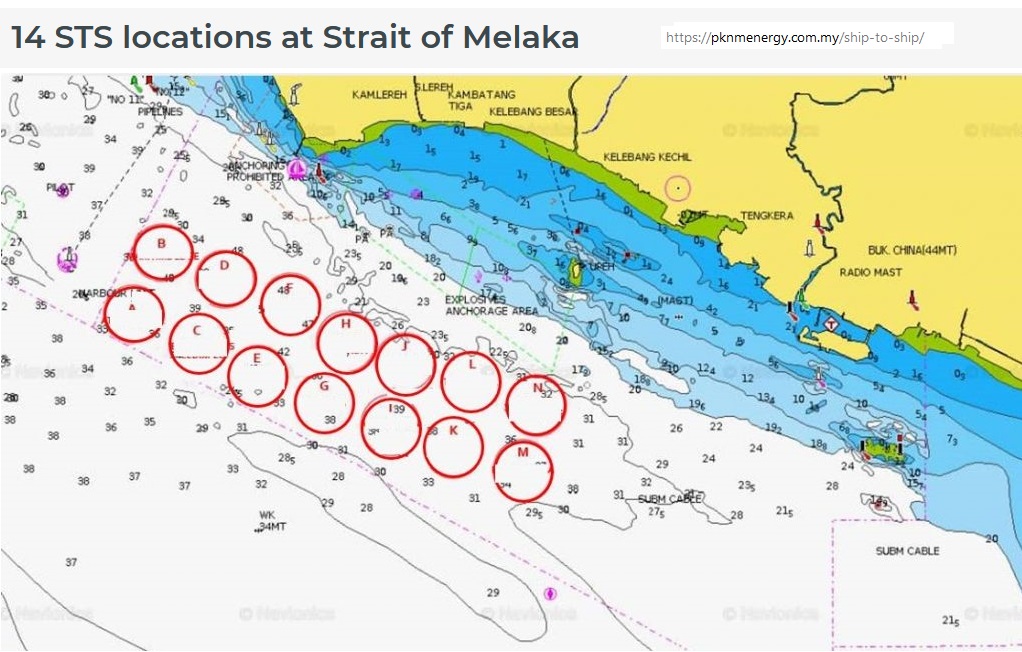 Fig 14: Ship-to-ship transfer locations in the Strait of Malacca
https://pknmenergy.com.my/ship-to-ship/
China Buys More Iranian and Venezuelan Oil, in a Test for Biden
19 Mar 2021
"Increased sales and higher prices are helping Tehran and Caracas resist U.S. pressure
China has sharply increased its imports of oil from Iran and Venezuela in a challenge to two Biden administration foreign-policy priorities, according to U.S. officials, undermining key diplomatic leverage Washington needs to restart long-stalled negotiations.
 China is expected to import 918,000 barrels a day from Iran in March, which would be the highest volume since a full U.S. oil embargo was imposed against Tehran two years ago, according to commodities-data company Kpler.
That trend is confirmed by other shipping trackers, some of which see those sales at 1 million barrels a day.
 "If it sells 1 million barrels a day at current prices, Iran has no incentive to negotiate," said Sara Vakhshouri, president of Washington-based SVB Energy International and an expert on Iran's oil industry.
https://www.wsj.com/articles/china-buys-more-iranian-and-venezuelan-oil-in-a-test-for-biden-11616146203
So what does it all mean for Australia where crude oil imports have been in decline after 3 refinery closures?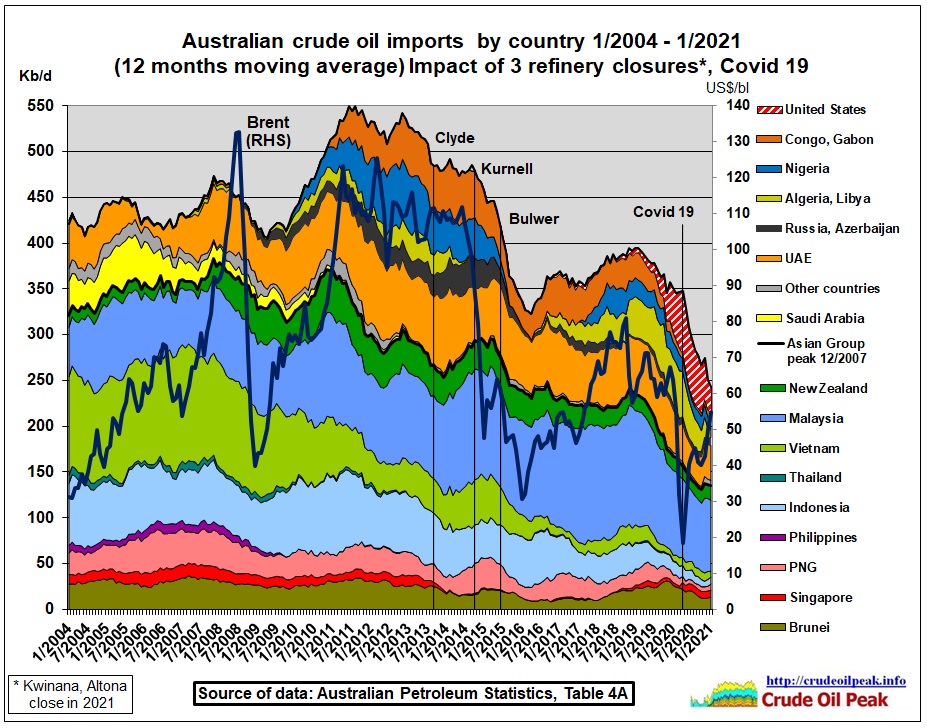 Fig 15: Australian crude oil imports for its remaining refineries
.

Fig 16: Australia's crude imports from Brunei
While fuel imports have been surging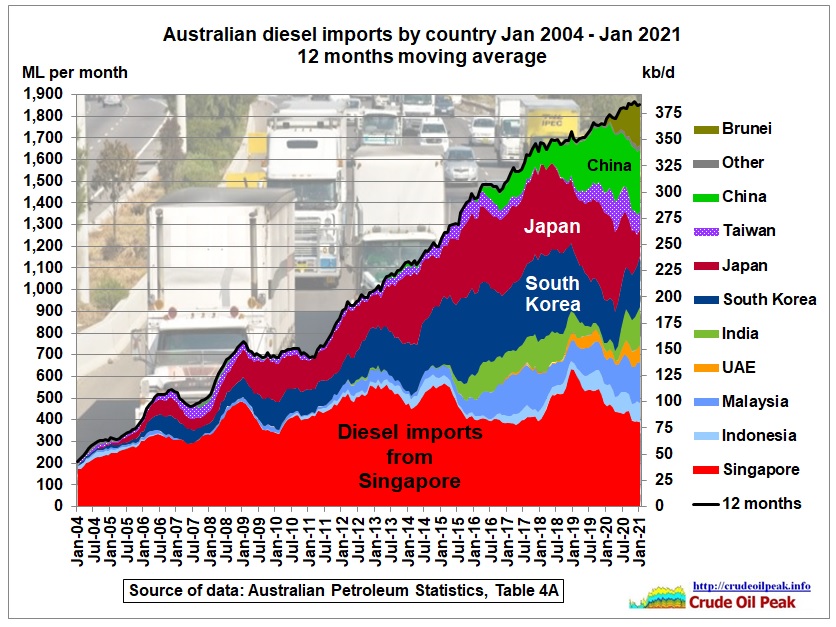 Fig 17: 26% of Australia's diesel imports come from China and Brunei
.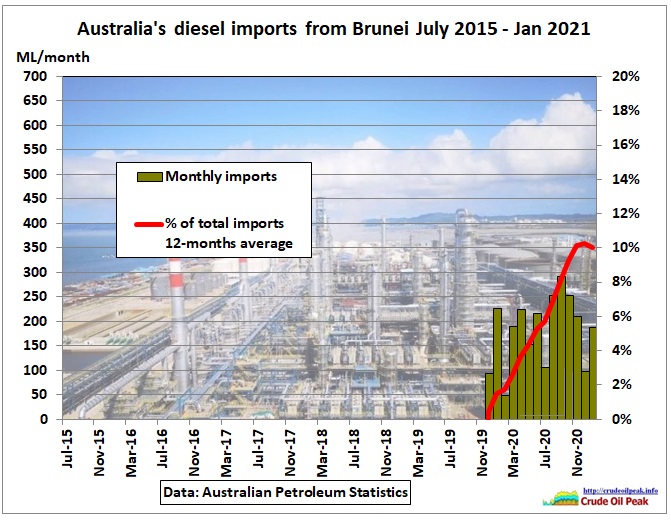 Fig 18: Australia's monthly diesel imports from Brunei
Conclusion:
China is seizing a growing share of Asian oil trade under the banner of the Belt and Road Initiative, thereby adding another strategic challenge to the global oil supply system. Australia's small and old refineries can't compete with China's huge, modern refineries with petro-chemical integration.  
In this context, Australia's fuel imports and resultant oil vulnerabilities are becoming ever more obscure, complex and multilayered with no solution in sight except to locally develop alternative fuels and energies, a policy which should have started under Prime Minister Howard at the beginning of this century and which will take decades to implement even under ideal conditions of peace, technological break-throughs and availability of sufficient investment capital.
After wasting 20 years Australian governments are still building new infrastructure which will increase demand for petroleum based fuels like urban road tunnels and a 2nd Sydney airport. With China's increasing control over oil the moment is not far where circumstances will force Australia to reduce oil demand, leaving this infrastructure as stranded assets.