This is the second time in 2 ½ years that Ford is cutting jobs, just when oil prices spike.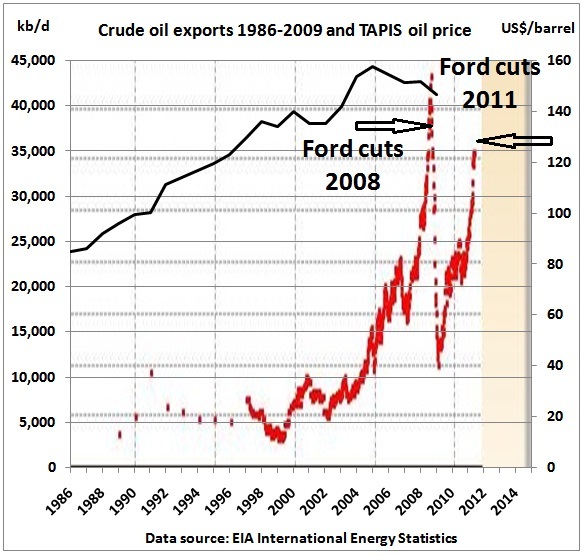 Ford to shed 240 local jobs, cut production as demand slumps
April 14, 2011
In the latest blow to the local car making industry, Ford Australia is set to shed 240 factory workers' jobs and cut production by 20 per cent from 260 to 209 vehicles a day from July.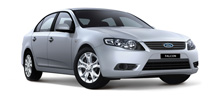 Industry minister Senator Kim Carr said he was ''obviously disappointed'' with Ford Australia's decision to ''rebalance'' its workforce.
He said the company was caught in the cycle between model launches and was facing competitive pressures from the high Australian dollar, which gives rival imported vehicles price advantages.
Unlike Holden and Toyota Australia, Ford Australia only makes large vehicles locally — the Falcon, Falcon ute and Territory — brutally exposing the enterprise to fuel price hikes and changing consumer tastes.
In the past decade, 107,000 fewer large cars are being bought by fleets and the general public a year, a sales decline of more than 50 per cent, he said.
After the 2008 downsizing and during the 2009 global financial crisis and the dealer-financing turmoil, dealers ran down the number of cars sitting on their lots as they struggled to obtain industry finance.
As the economy emerged from the worst of the GFC, Ford ramped up production, including overtime shifts, to restock its dealers in the first half of 2010.
Come the second half, sales of large cars continued to decline. For the first three months of this year, large-car sales have declined another 1.5 per cent and this year Ford has been idling some production days.
The job losses comes at time when Ford, after investing $232 million, including $42 million from the Federal Government's Green Car Innovation Fund, is on the cusp of launching updated models.
Its second-generation Territory SUV, with a diesel engine option for the first time, is due in showrooms in a fortnight.
http://www.theage.com.au/business/ford-to-shed-240-local–jobs-cut-production-as-demand-slumps-20110414-1df78.html
That was in 2008:
Ford cuts jobs as sales slip
August 22, 2008
FORD will slash up to 350 jobs from its Australian factories because of sluggish sales of its new Falcon and a subdued outlook for the vehicle industry.
The cuts will increase pressure on the Federal Government to provide more assistance to local car makers. The job losses highlight the pressures on the motor industry due to weaker sales of larger cars, the relatively strong dollar and intense competition from car manufacturing in emerging economies.
http://www.smh.com.au/news/national/ford-cuts-jobs-as-sales-slip/2008/08/21/1219262417137.html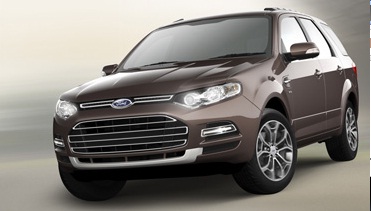 Is that the car [Ford New Territory] to beat peak oil?
http://www.ford.com.au/servlet/Satellite?c=DFYPage&cid=1248897977491&pagename=wrapper&site=FOA
The graph above shows that oil price shocks follow in such a short sequence that car manufacturers with large cars can hardly adapt to these dramatic changes. Just as Ford Australia announces job cuts Ford Germany starts loading its Ford Focus Wagon from Saarlouis onto rail transporters: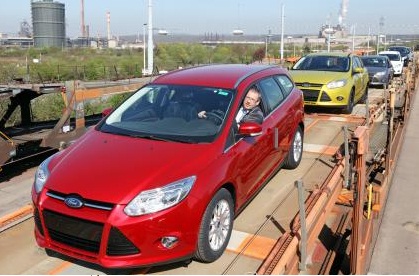 13/4/2011 http://www.presseportal.de/pm/6955/2025826/ford_werke_gmbh
But we may remember this after the 2008 oil price shock:
19/11/2008
Ailing German car industry faces job cuts
http://www.dw-world.de/dw/article/0,,3803428,00.html
Back to Australia:
Like Fiesta, next Ford Focus expected to come first from Europe, then Thailand
25/8/2010
http://www.goauto.com.au/mellor/mellor.nsf/story2/E3D42F96CAE92DE9CA257789007F5037
So what is the future for Ford in Australia? Ford once manufactured school buses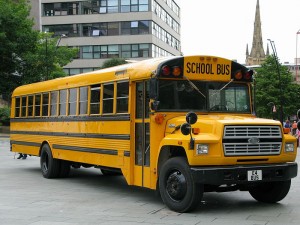 http://en.wikipedia.org/wiki/Ford_B-Series
Of course such models are outdated but maybe the Australian plant could be re-tooled – with Federal assistance – to manufacture something we really need: electric trolley buses. Since Ford hasn't got the time to re-invent the wheel, this could be done under license.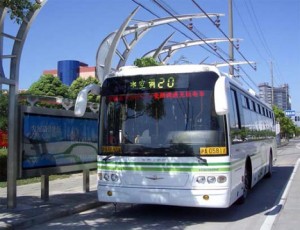 Can Australia learn from the Chinese?
http://www.treehugger.com/files/2009/10/ultracapacitor-electric-buses-china.php
But that would of course require that both the Federal government and Ford convinced themselves that peak oil means the end of our car culture. The way things are going we need many more shocks for the Feds, the corporate sector and the banks to wake up.
And how about the workers who lose their jobs? When are they being told what is really going on? The longer the government waits, the worse the problem will get. If the workers were fully informed about peak oil they would hopefully demand long-lasting solutions like new manufacturing capacities for buses.
The Federal government has already missed one chance when Mitsubishi closed:
Mutsubishi to close SA plant in March
February 5, 2008
Mounting losses and declining large car sales have forced the closure of Mitsubishi's Australian manufacturing operations with the loss of 930 jobs
http://news.theage.com.au/national/mitsubishi-to-close-sa-plant-in-march-20080205-1q50.html
The plant could have been re-tooled to mass produce components for Mitsubishi windfarms
Mitsubishi windturbines
http://www.mhi.co.jp/en/products/detail/products.html
Mitsubishi windfarms in the database
http://www.thewindpower.net/manufacturer-datasheet-windfarms-25-mitsubishi.php
Will the next chance be lost, too?
.