From the Economist's website: global public debt has reached $US 45 trillion.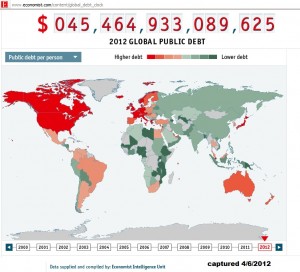 http://www.economist.com/content/global_debt_clock
We compare the stacked debt curves with the NYMEX oil price: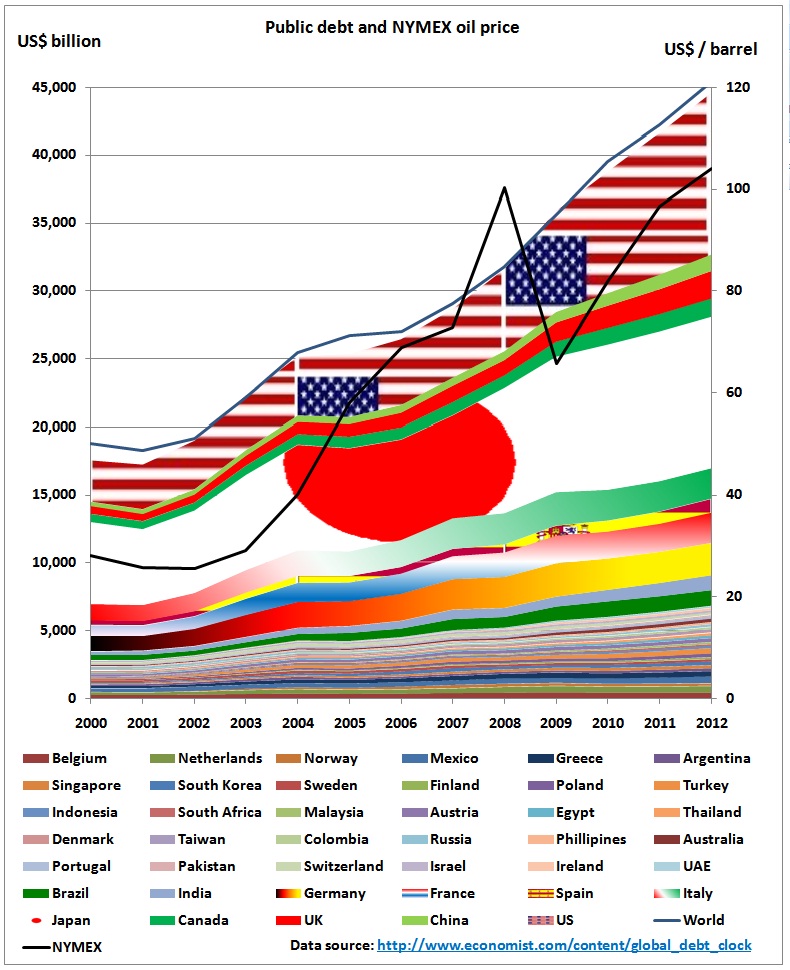 The steep rise of both debt and oil price is purely coincidental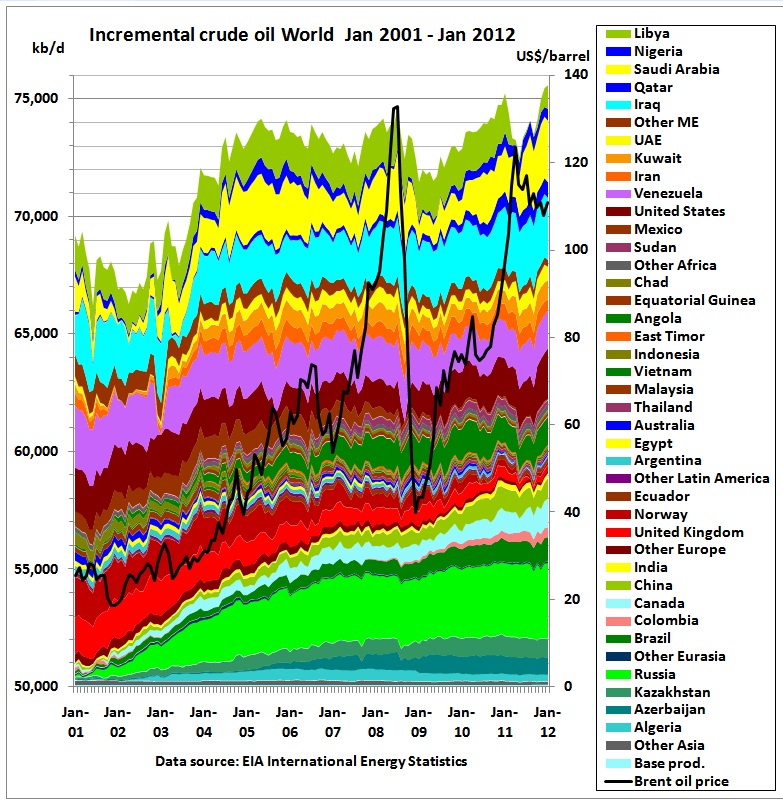 More details on this graph:
17/5/2011  Incremental crude oil production update Jan 2012
http://crudeoilpeak.info/incremental-crude-oil-production-update-january-2012
And in Australia: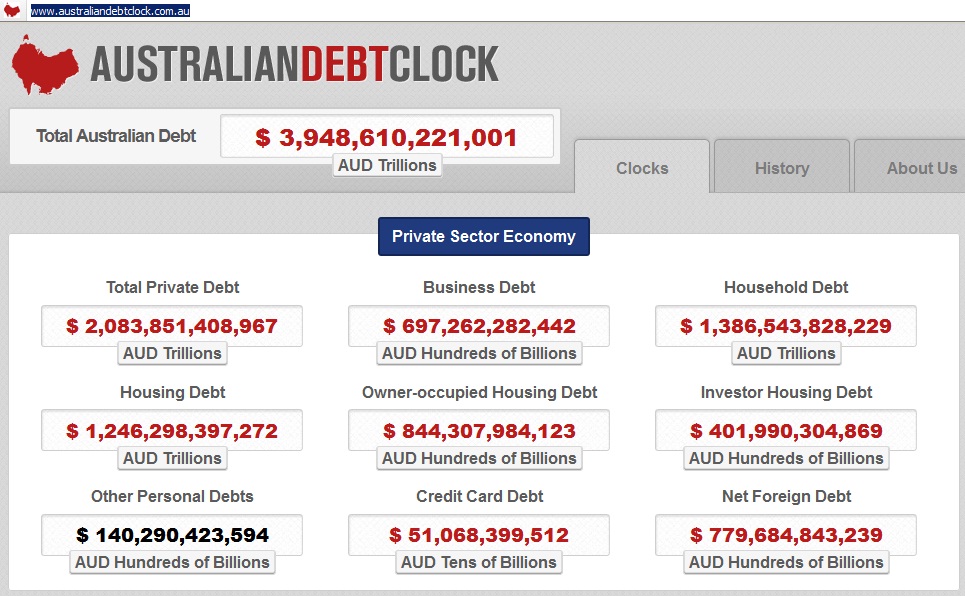 http://www.australiandebtclock.com.au/ 
This debt situation cannot stop tollway operators from increasing their debt, yet again:

Global Credit Research – 23 May 2012
AUD733 million of debt securities affected
Moody's Investors Service has assigned a provisional (P)A2 senior secured rating to Interlink Roads Pty Ltd's AUD733 million proposed senior secured bank facility.
• A senior secured floating-rate syndicated bank facility, which consists of the following two tranches:
– AUD430 million due December 2015
– AUD290 million due December 2016
• A senior secured standby facility of AUD13 million due December 2015
The company intends to use the proceeds from the issuance to refinance existing bank debt and fund the widening of the M5 South West Motorway (M5SW), its principal asset.
http://www.moodys.com/printresearchdoctopdf.aspx?docid=PR_246027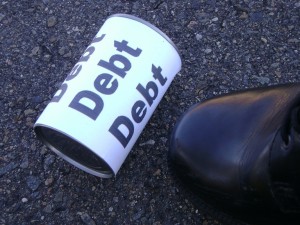 Debt can kicked down the toll-road
 Interesting Australian websites on debt
Steve Keen's debtwatch   http://www.debtdeflation.com/blogs/
The Centre for Economic Stability  http://www.centerforeconomicstability.com.au/