China's crude oil production has apparently peaked and is back to where it was at the beginning of 2010.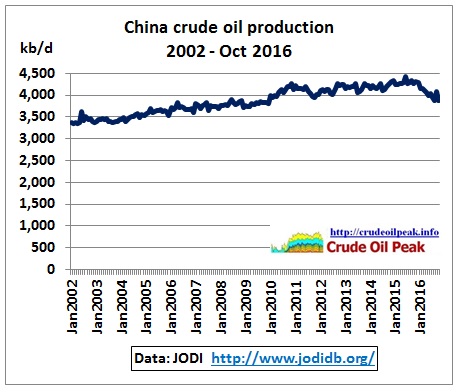 Fig 1: China's crude oil production http://www.jodidb.org/
Vietnam has become a net oil importer: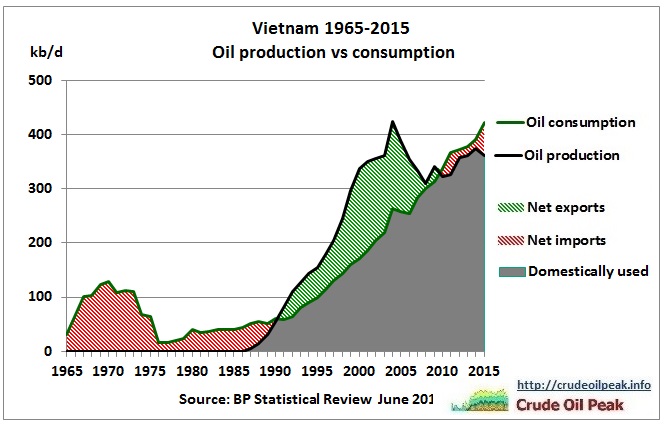 Fig 2: Vietnam's oil production and consumption
At the end of 2016 tensions in the South China Sea have been rising again
South China Sea: Vietnam prepares for dangerous days ahead as the country's fisheries clash with Chinese authorities
9/12/2016
"The Chinese Coastguard stopped them near Woody Island. Officials boarded the boat and beat the crew using clubs and electric cattle prods."
http://www.abc.net.au/news/2016-12-09/south-china-sea-vietnam-prepares-for-dangerous-days-ahead/8101192
2016 Gleanings
Earlier in the year China ramped up defences there.
South China Sea: China sends fighter jets to disputed Woody Island in 'clear militarisation' of area
24/2/2016
http://www.abc.net.au/news/2016-02-24/china-sends-fighter-jets-to-disputed-woody-island/7196786
The media are repeating again and again that the South China Sea is "resource rich". Let's check on this and sum up what happened around the Paracel islands in the last 2 years.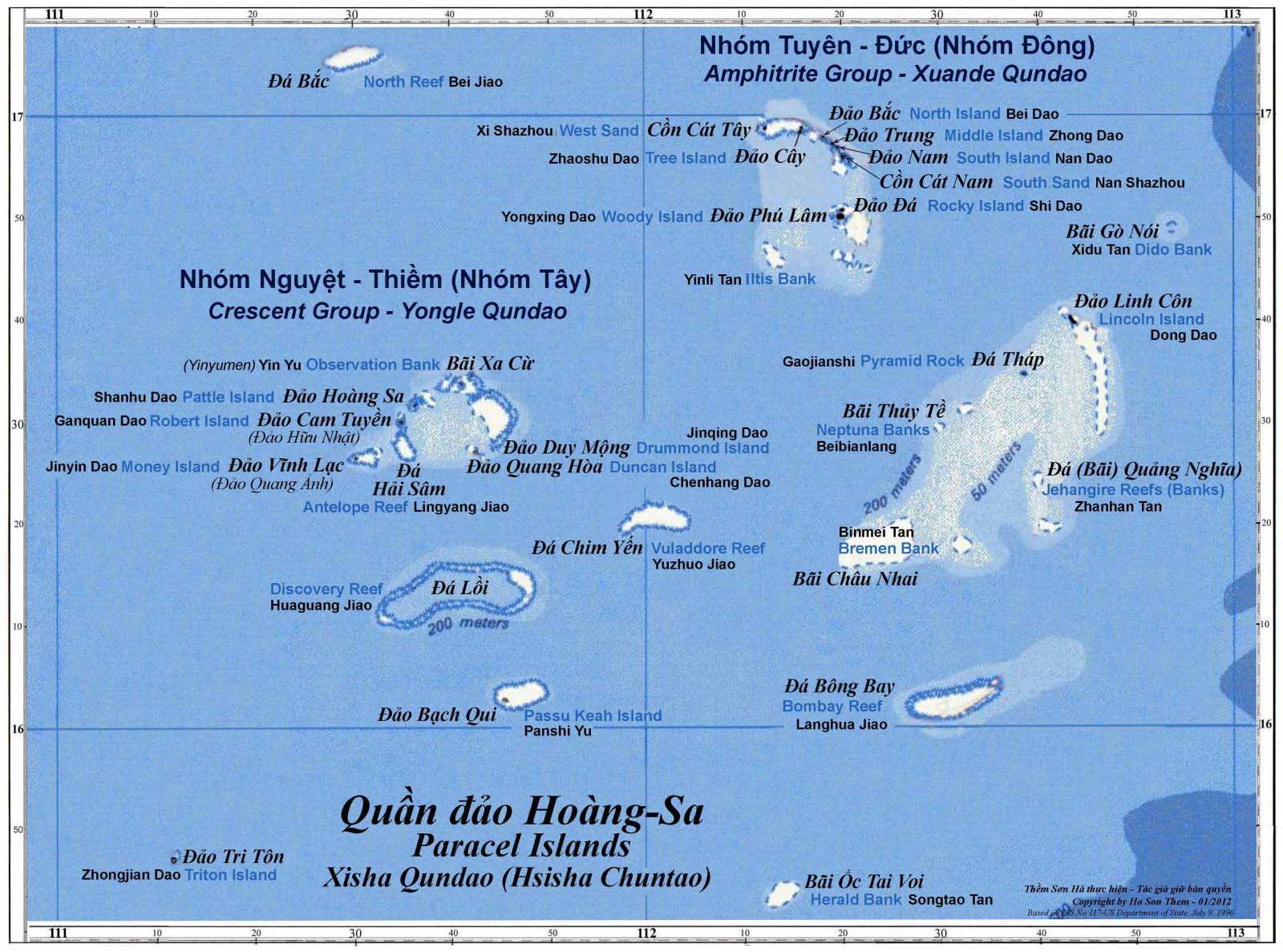 Fig 2:  Paracel islands with names in 3 languages
http://hoangsaparacels.blogspot.com.au/2016/02/ao-phu-lam.html
Woody Island is located 16º53'N and 112º17'E on the above map.
The following EIA map of 2013 shows that the Paracel islands are in an area with insignificant 2P oil and gas reserves.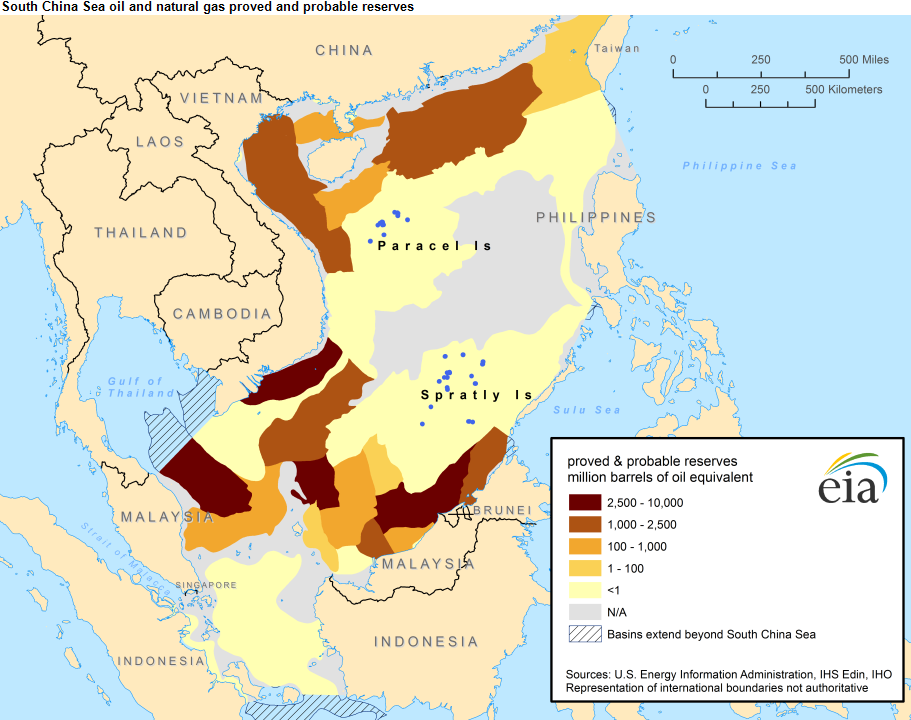 Fig 3: Areas of 2P oil and gas reserves in the South China Sea
http://www.eia.gov/todayinenergy/detail.php?id=10651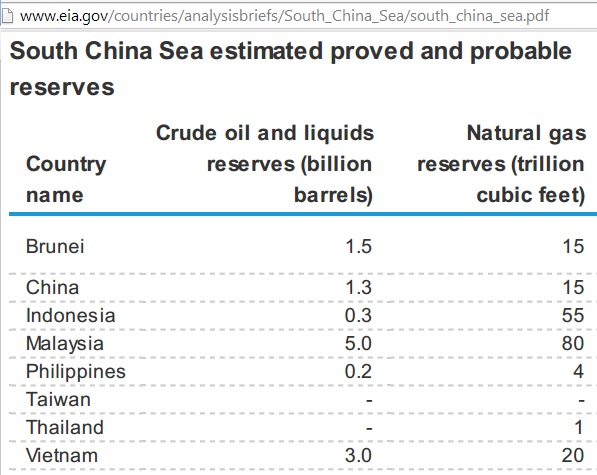 Fig 4: South China Sea oil and gas reserves 2013
https://www.eia.gov/beta/international/regions-topics.cfm?RegionTopicID=SCS
11 Gb are just 1/3 of the world's annual oil consumption and 190 tcf gas are 2.9% of global gas reserves.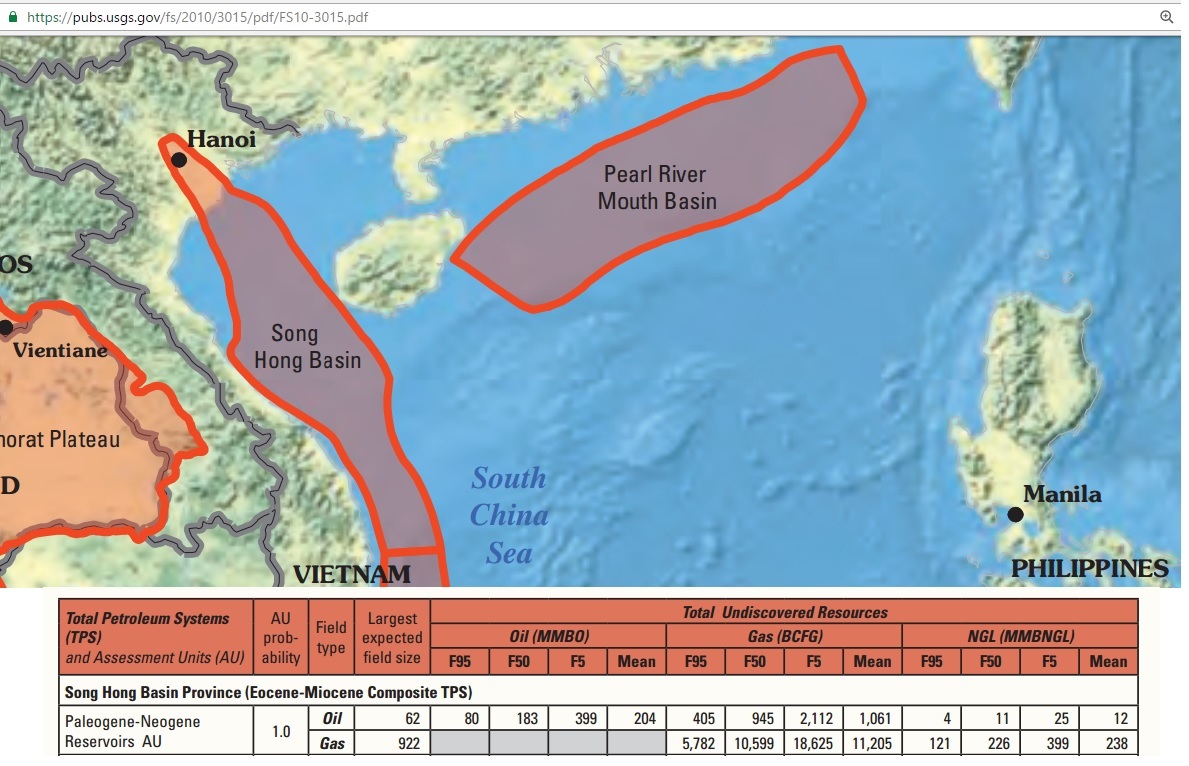 Fig 5: Undiscovered resources in Song Hong Basin (USGS 2010)
https://pubs.usgs.gov/fs/2010/3015/pdf/FS10-3015.pdf
204 mb of undiscovered oil resources are also not much, 3 days of global consumption.
We look at some of the oil and gas exploration blocks near the Paracel islands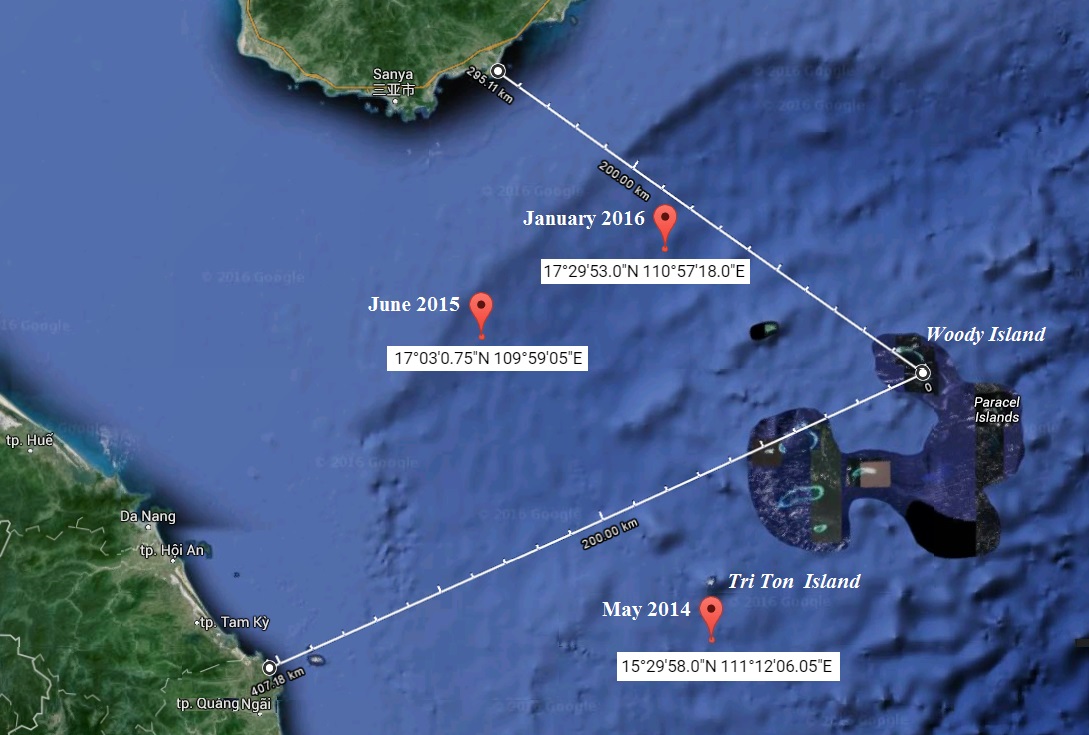 Fig 6: Location of Woody island in Paracel islands and various drilling rig HD 981 sites
Woody island is appr. 295 km South East of the Chinese island of Hainan and 405 kms North East of Quang Ngai in Vietnam.
Tri Ton island, around 190 km South West of Woody Island and 245 km from the Vietnamese coast.
Fig 6 shows 3 selected locations of the Chinese drilling rig HD 981 in 2014-16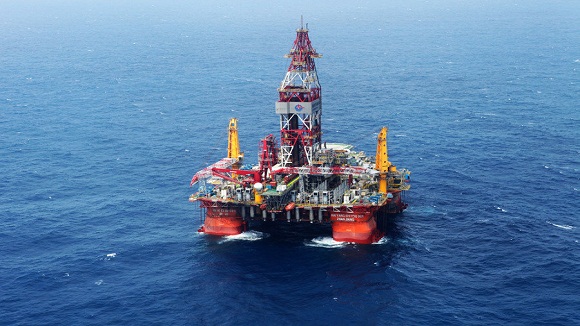 Fig 7: Haiyang Shiyou 981 drilling rig
1) May-July 2014 at 15°29'58.0″N 111°12'06.05″E; 2 exploratory wells drilled
Rig HD 981 was withdrawn one month earlier than originally announced, officially because works had been completed. It was reasoned that
• no hydrocarbons were found
• anti-Chinese protests in Vietnam and other South East Asian countries were too high a price
• the rig was withdrawn as typhoon Rammasun was approaching
• there were fears Vietnam would align itself with the US
http://thediplomat.com/2014/07/4-reasons-china-removed-oil-rig-hysy-981-sooner-than-planned/
2) June 2015 at 17°03'0.75″N 109°59'05″E
China's planting oil rig in East Sea breaks Vietnam-China commitment: ex-official
27/6/2015
http://tuoitrenews.vn/politics/28942/chinas-planting-of-rig-in-east-sea-breaks-vietnamchina-commitment-exofficial
3) January 2016 at 17°29'53.0″N 110°57'18.0″E
Vietnam 'keeps an eye' on Chinese oil rig
25/12/2015
http://www.thanhniennews.com/politics/vietnam-keeps-an-eye-on-chinese-oil-rig-57536.html
This is part of an exploration effort in the Qiongdongnan basin shown on this map: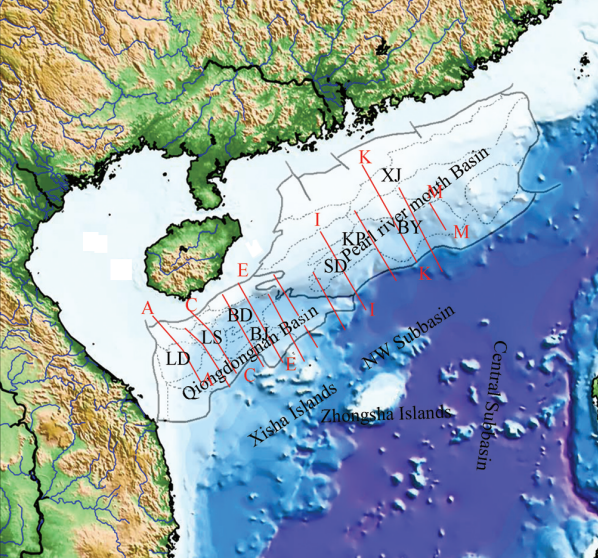 Fig 8: Exploration areas South of China
http://subseaworldnews.com/2014/03/19/cnooc-discovers-gas-in-qiongdongnan-basin/
Note that in the Gulf of Tonkin there is a boundary agreement: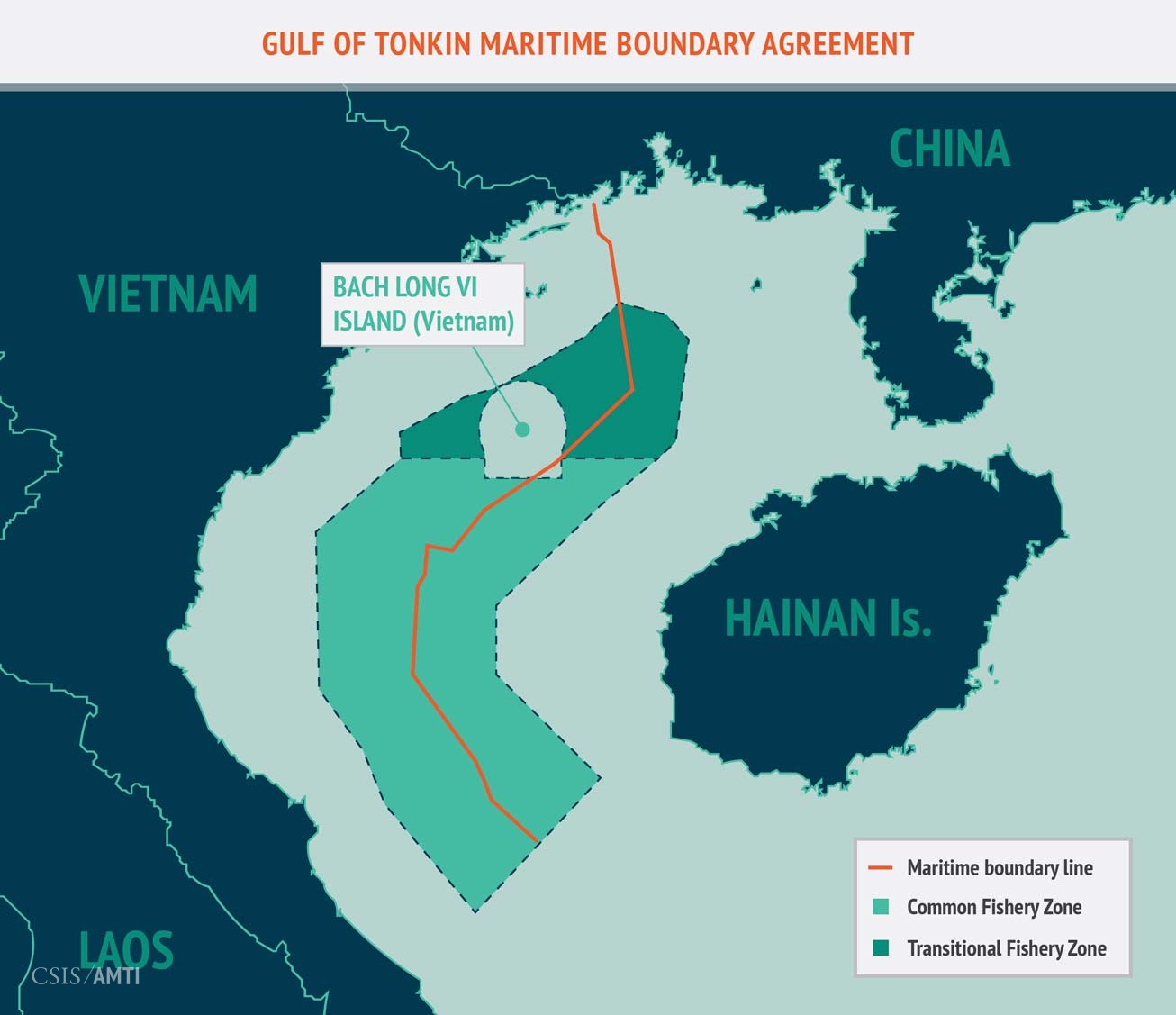 Fig 9: Uncontested part of the Song Hong basin
http://3scsd23qbzvh2huoxy4223ti.wpengine.netdna-cdn.com/wp-content/uploads/2015/10/territory_prc_vn.jpg
So where are the contested oil and gas blocks nearest to the Paracel islands?  Vietnamese exploration block 142 surrounds Tri Ton island and block 143 sits South to it. In 2014, Rig HD 981 was drilling right in the middle of these 2 blocks as shown in Fig 7.
International Military Forums wrote in 2014:
"China's Ministry of Foreign Affairs appears to be basing its case on the assumption that Triton Island, 17 miles to the north of HD-981, or another of the Paracels meets the UNCLOS habitability requirement for generating its own continental shelf. If that were assumed to be true, then HD-981 would indeed fall within the maximum hypothetical area of dispute generated by the Paracels, shown in red below. This is the maximum dispute because it gives the tiny Paracel Islands equal weight in delimitation with the entire Vietnamese coast facing them."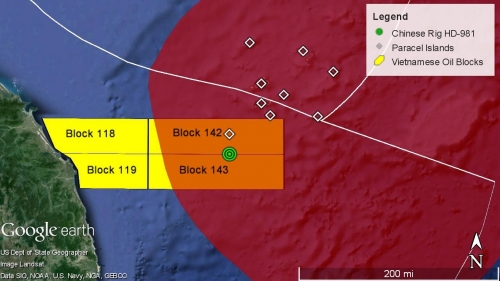 Fig 10: Oil and gas blocks South West of Paracel islands
http://www.military-quotes.com/forum/how-say-drill-baby-drill-t109068.html
Note that blocks 118/119 (Exxon Mobil) seem to be outside the Paracel legal dispute but eastern parts cross the dash line claim. This will be a topic in the next post.
Conclusion:
On a global scale and based on current knowledge, the area around the Paracel islands does not seem to be of great relevance for the world's oil and gas production. Insofar the media give a wrong impression. But for Vietnam it is important as its offshore blocks lie in the only area where more oil and gas can be found.
Related posts:
29/2/2016
Peak oil in the South China Sea (part 1)
http://crudeoilpeak.info/peak-oil-in-the-south-china-sea-part-1
12/5/2014
10 years after peak oil in Vietnam: Asian Century sails into troubled waters in the South China Sea
http://crudeoilpeak.info/10-years-after-peak-oil-in-vietnam-asian-century-sails-into-troubled-waters-in-the-south-china-sea
18/6/2013
South East Asian oil producers – the widening gap between oil production and consumption
http://crudeoilpeak.info/south-east-asian-oil-producers-the-widening-gap-between-oil-production-and-consumption
10/9/2012
South East Asian oil peak in the rear view mirror
http://crudeoilpeak.info/south-east-asian-oil-peak-in-the-rear-view-mirror-part-1