No one knows. But while Sydney is continuing its love affair with the car – which one day in the not too distant future will come to an abrupt end – Frankfurt has just opened another 4 km of above ground track for its new U8 and U9 services, inaugurated by Lord Mayor Petra Roth.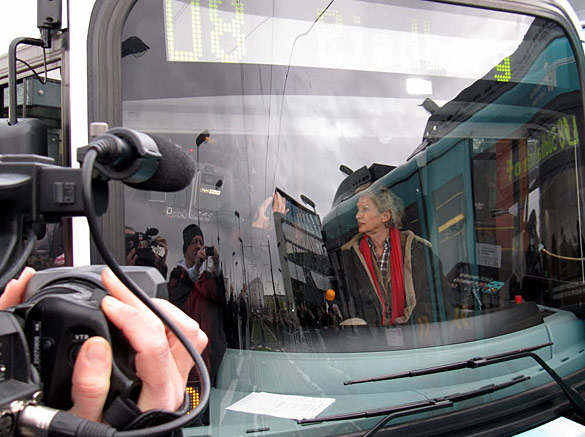 Here is a video of some die-hard PT fans using the first service at 5:05 am. It is dark, cold and rainy. A pastor baptizes the new train:
http://www.youtube.com/watch?v=BpswrgAVEG0
These 2 lines serve a new science campus of the J.W.Goethe University and surrounding staff housing with associated facilities, a total of 266 ha.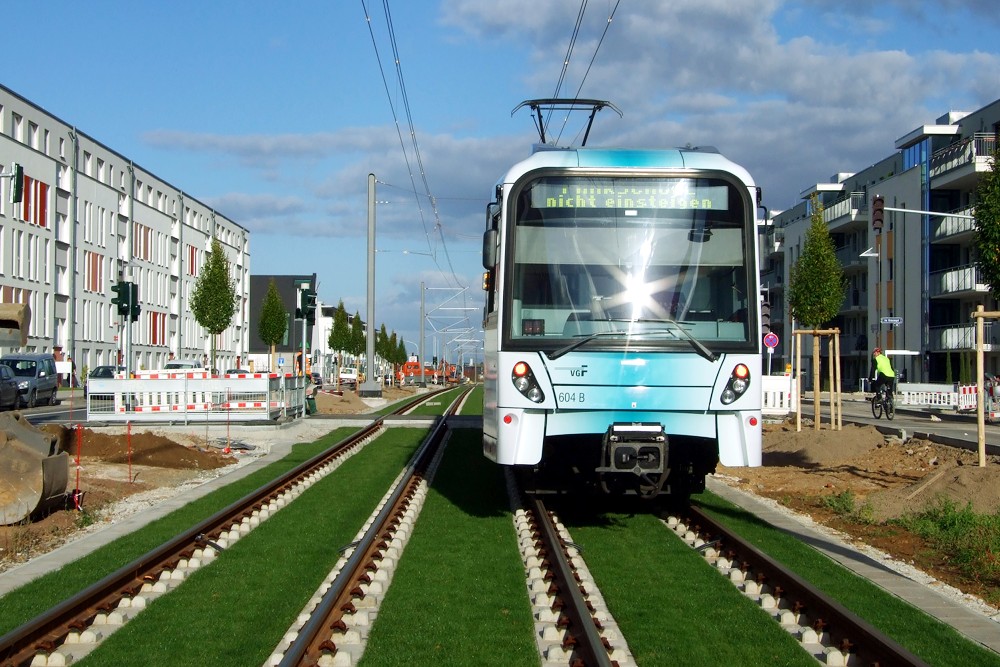 U8 offers a direct service to the CBD, using a tunnel built in the 1960s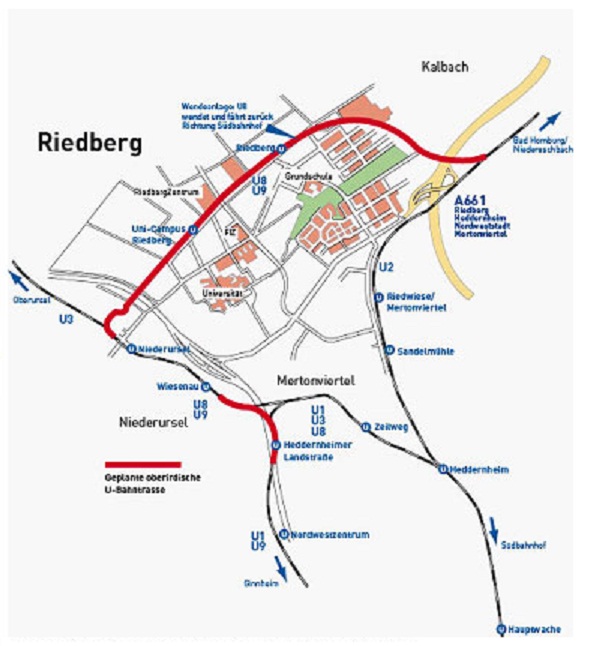 In fact, it was the year 1961 when Sydney and Frankfurt followed different strategies when faced with an avalanche of cars in the post-WW2 boom. While Sydney closed its last tram line in that year, the Frankfurt City Council decided to move its trams underground in the CBD area, thus starting a hybrid tram/metro system which took decades to develop. To this very day, Frankfurt still waits for some vital links, e..g the continuation of U1 to the city.
Sydney cannot catch up with this as declining oil production will severely limit the availability of funds for rail tunnels and billions of dollars are still wasted on toll-ways, money which will not return any dividends. Refer to the previous posts on Transurban's financial situation.
And in the meantime, tunnelling costs have reached astronomical levels, around Euro 100 million per km, while the 4 km above ground section with 2 new stations, 7 bridges and 20 level crossings cost Euro 71 million (A$ 100 million), 31 million out of which were a Federal grant and 7.7 million a State grant.  Just calculate how many rail kms could be built with funds wasted for the M2 widening. Using the M2 as a corridor you could easily connect Epping with the North West.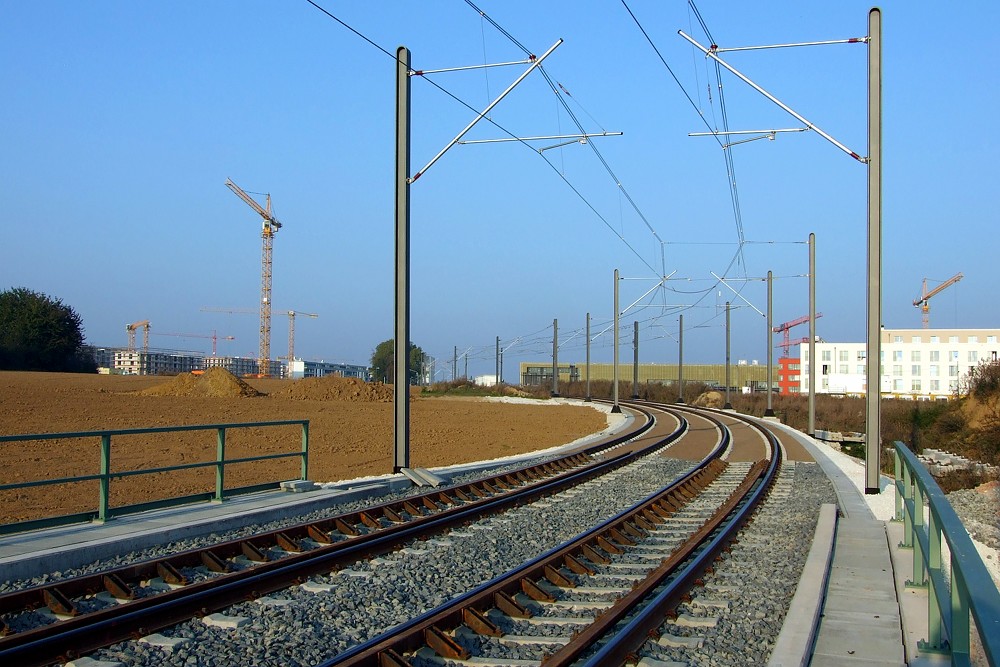 New urban rail line in Frankfurt's North
Links:
Goethe University: http://chronicle.com/campusViewpoint/Goethe-University-Frankfurt/42/
Petra Roth: http://www.hr-online.de/website/rubriken/nachrichten/indexhessen34938.jsp?rubrik=62563&tl=rs&key=standard_document_40353041
U8: http://www.deutsches-architektur-forum.de/forum/showthread.php?t=2737&page=13