The IEA Medium Term Oil Market Report June 2011 published this widely ignored graph: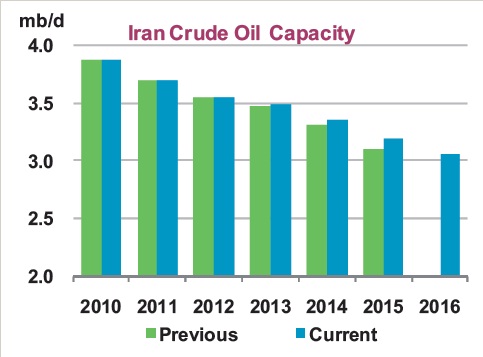 http://www.iea.org/publications/free_new_Desc.asp?PUBS_ID=2392
The report says on page 18 and 80:
"An adverse investment climate, however, sees Iranian crude capacity decline by 0.8 mb/d to 3.1 mb/d [by 2016], falling below Iraq's capacity by 2014"
Let's put that into the context of Iranian domestic oil consumption: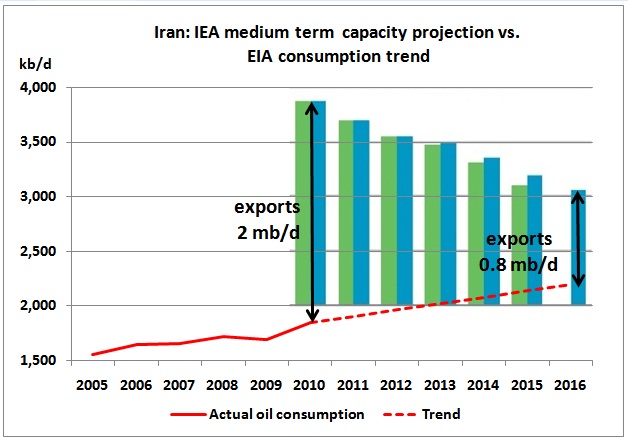 Oil consumption data from: http://www.eia.gov/cfapps/ipdbproject/iedindex3.cfm?
Rising local consumption and declining production mean that exports will shrink to around 1/3 over the next 5 years.
Note that the IEA graph is about capacity, not production which is lower:
Iran's Oil production at 3.6 Million bpd
The semi-official Fars News Agency reported today that Iran's crude oil production in the Iranian calendar month of Tir, ending 20 July, was at 3.6 million bpd, a decrease of 38,000 bpd from the production level in June.  [Fars News Agency, 2 August].
http://www.uskowioniran.com/2011/08/irans-oil-production-at-36-million-bpd.html
IMF Report
A recent IMF report on Iran (11/241)
http://www.imf.org/external/pubs/ft/scr/2011/cr11241.pdf
completely ignores this estimate. The Wall Street Journal sums up:
4/8/2011  IMF stuns analysts with upbeat Iran report.
The International Monetary Fund gave a rosy portrayal of Iran's economy in a report issued Wednesday, saying it grew by 3.2 % in 2011, contradicting its earlier assessment and surprising Iran analysts who contend that the economy is shrinking.
The IMF said Iran was successful in containing inflation in the aftermath of the subsidy reform falling from an average of 25.4% in 2008-09 to an average 12.4% in 2010-11.
http://online.wsj.com/article/SB10001424053111903885604576486553214873750.html
Just 2 weeks later:
15/8/2011
The Governor of the Central Bank of Iran (CBI) Mahoud Bahmani said today that Iran's annual inflation rate for the period ending in Iranian calendar month of Tir (21 June 2011) hit 16.3 percent.
http://www.uskowioniran.com/2011/08/irans-inflation-rate-hits-163.html
But the problem with this IMF report goes deeper than current growth and inflation rates: it assumes oil production to increase to 4.2 mb/d by 2016/17.
There seem to be conflicting assessments within the IMF:
20/4/2011   IMF warns of oil scarcity and a 60% oil price increase within a year
http://crudeoilpeak.info/imf-warns-of-oil-scarcity-and-a-60-oil-price-increase-within-a-year
Oil payment problems
15/8/2011
Iran says India paid 2/3 of oil debt
(Reuters) Iran has received two thirds of the oil debts from Indian buyers that had accumulated this year due to a sanctions-related payments problem, Central Bank Governor Mahmoud Bahmani told the students' news agency ISNA on Monday.
India, Asia's third-largest economy and Iran's second-largest oil buyer after China, racked up the debt after the Reserve Bank of India scrapped a clearing house system last December — a move welcomed by Washington as it tries to isolate the Islamic Republic.
http://www.reuters.com/article/2011/08/15/us-iran-india-oil-idUSTRE77E0XI20110815
Exclusive: Sanctions trap billions of Iran petrodollars in Korea
3/8/2011
SEOUL (Reuters) – Iran could have nearly $5 billion of cash trapped in South Korea by the end of the year as sanctions stop it repatriating money from oil sales, Korean government sources with direct knowledge of the situation told Reuters on Wednesday.
Washington wants to isolate Tehran over its nuclear program, which it believes Iran is using to develop weapons. Tehran says it needs nuclear power.
South Korea is one of Iran's top crude buyers, importing around 230,000 barrels per day on average, based on total imports in the first half of the year. Its refiners are paying Iran for oil into bank accounts in South Korea.
http://old.news.yahoo.com/s/nm/20110803/wl_nm/us_iran_korea
Update on Iranian car production
One reason for increasing domestic oil consumption is growing Iranian car production and registrations (graphs were shown in a previous article on Iran – link below).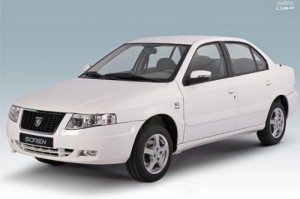 Iran Khodro Company (IKCO)
http://carnews-online.blogspot.com/2010/02/iran-khodro-registers-new-record-in-car.html
11/8/2011
Iran producing 1.5 million vehicles this year
In the first four months of the year (21 March to 22 July), the carmakers have produced 503,997 units, including 438,102 passenger cars, an increase of 2% over same period last year. 54,764 pick-up trucks, 9,186 trucks, 966 minibuses, and 742 buses were also manufactured during the period.
http://www.uskowioniran.com/2011/08/iran-producing-15-million-vehicles-this.html
——————- Home work for government departments, banks and the media —————-
(1) Compare the IEA's estimate 2011 with Dr. Bakhtiari's 2003 estimate which can be found here: http://www.peakoil.net/conferences/iwood-2003-paris
http://www.peakoil.net/iwood2003/paper/BakhtiariPaper.doc (Figure 2)
(2) Calculate the impact of Iran's oil export decline on Iran's budget and correct the tables in the above IMF report (11/241)
(3) What will be the socio-economic impact of the revised budget?
(4) Could we experience a collapse of oil production similar to what happened in the last years of the Shah and its aftermath when oil production dropped from 5.7 mb/d in 1977 to 1.5 mb/d in 1980?
(5) How will the oil-strategic situation change in the Middle East and within OPEC, in particular in relation to Iraq? What will happen after the planned withdrawal of US troops from Iraq? How will the existing conflict with Israel and Iran's involvement with Hamas, Hezbollah and Syria evolve as a result of Iran's oil export decline? Hints:
Meet the most important man in Iraq: an Iranian general
7/8/2011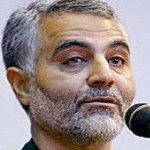 The message from the head of Iran's elite Quds Force, Qassem Suleimani, read: "General Petraeus, you should know that I, Qassem Suleimani, control the policy for Iran with respect to Iraq, Lebanon, Gaza and Afghanistan. And indeed, the ambassador in Baghdad is a Quds Force member. The individual who's going to replace him is a Quds Force member."
http://www.smh.com.au/world/meet-the-most-important-man-in-iraq-an-iranian-general-20110807-1ihoo.html
New oil Minister cements military ties
10/8/2011
NEW YORK – The appointment of a ranking member of Iran's influential Islamic Revolutionary Guards Corps (IRGC) as the new oil minister could lead to a more unaccountable and unpredictable military with greater influence on the government in Tehran, analysts say.
Washington most recently sanctioned the IRGC on June 8 for human-rights abuses against the Iranian people.
Putting an IRGC commander in place as oil minister completes the military's domination of Iran's economy, politics and military-intelligence apparatus.
http://www.atimes.com/atimes/middle_east/mh10ak02.html
(6) Can Saudi Arabia and other ME exporters replace Iran's production losses?
(7) Which countries currently import oil from Iran and how will Iran's oil export decline impact on these countries? Where will they look for alternative sources of oil exports? What will that mean for the global oil market? Which increases in oil price over the next 5 years will we see for:
(6a) WTI
(6b) Brent
(6c) Tapis
Is there anything which can stop these price increases?
(8) Which other oil exporters in the Middle East will experience declining oil exports?
In the Australian context:
(9) Which Iranian oil expert warned the Australian Senate of peak oil and when?
(10) Which oil dependent projects were started after this warning?
(11) Who is responsible for financial losses in these projects arising from higher oil prices and/or even physical fuel shortages caused by ignoring this warning?
Conclusion: Without finding satisfactory answers to the above questions oil dependent projects like freeways, tollways, airport extensions etc. should be immediately dis-continued.
————-
Previous articles:
6/6/2011     Iran needs $60 bn from foreign banks to stop 1 mb/d oil production drop by 2015. Anyone interested?
http://crudeoilpeak.info/iran-needs-60-bn-from-foreign-banks-to-stop-1-mbd-oil-production-drop-by-2015-anyone-interested
30/12/2010    Another warning on Iran's oil production and exports
http://crudeoilpeak.info/another-warning-on-iran%e2%80%99s-oil-production-and-exports
3/7/2010    Iran needs $130 oil to balance budget
IEA: Iran's crude oil production to decline by 700 Kb/d by 2015
http://crudeoilpeak.info/iran-crude-oil-production-to-decline-by-700-kbd-by-2015-budget-neutral-oil-price-130
———–
Correction 4/2/2012
While working on an update on Iran I found a small error in the super imposition graph on crude oil exports.  Crude oil export capacity is 0.8 mb/d instead of 0.7 mb/d in 2016. This small correction does not change the oil export extinction story