28/6/2013
Feeling the pinch in Egypt's new era
President Mohammed Morsi's assumed power in Egypt one year ago, but the country's economy remains stagnant and many Egyptians are feeling the pinch.
Problems such as unemployment, rapidly rising prices and fuel shortages appear entrenched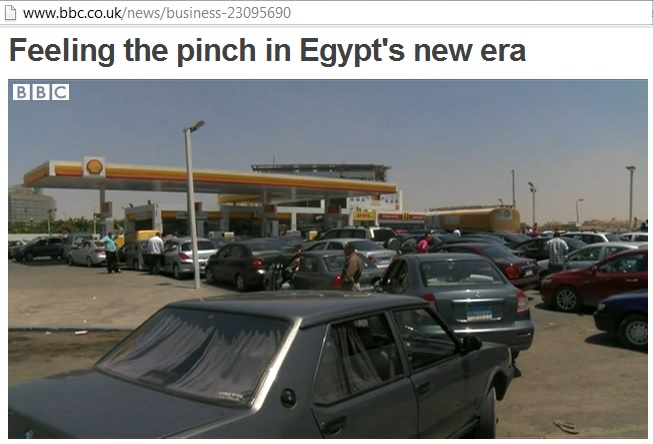 3 hrs waiting for 1/2 tank full
http://www.bbc.co.uk/news/business-23095690
12/2/2013
Egypt govt struggles with ongoing diesel fuel shortages
Extracts from the article:
The state appears caught between acute diesel shortages and planned reductions of energy subsidies, upon which a proposed $4.8 bn IMF loan is conditional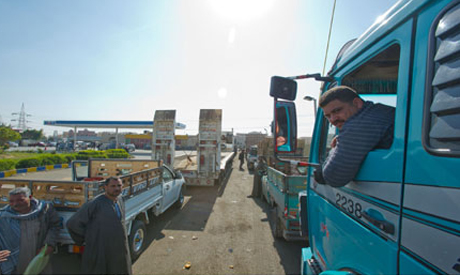 Trucks and tractors queuing in search of fuel in a gas station in Cairo. (Photo: Bassam Al-Zoghby)
In queues often hundreds of metres long, trucks, tractors and microbuses can be seen outside gas stations across Egypt waiting to fill up on diesel fuel. "I've been waiting here for six hours," lamented Mahmoud, a microbus driver waiting on line in 6 October City, west of Cairo.
Apart from time lost, drivers complain about the emergence of a black market in which a litre of diesel is sold at double the normal price. Many say they are buying 20-litre jerry cans of the commodity for between LE40 and LE50, as compared to the usual LE20 (roughly $3).
In light of these tensions, fights and arguments outside gas stations have become commonplace. "My truck's windshield was broken yesterday in a fight with sticks outside a petrol station," said one driver.
"I'm receiving less than half the amount I usually receive," said Mustafa El-Tahan, owner of a local Shell petrol station. He says he is currently receiving 12,000 to 30,000 litres of diesel per day, as opposed to the 45,000 to 60,000 he used to receive.
Petroleum and Mineral Resources Minister Osama Kamal on Tuesday attributed the crisis to smuggling activities, stressing there was "no shortage" of diesel fuel.
The shortages come at a time when the government is keen to reduce fuel subsidies, a move that has been postponed more than once for political reasons. On Tuesday, the petroleum minister said that the government would delay a plan to ration subsidised fuel – initially slated for April – by up to three months.
"The use of 'smart' cards for making petroleum purchases will be implemented sometime between April and July," Kamal said. The new system is intended to provide consumers with limited amounts of subsidised fuel, beyond which they will have to pay market prices.
One oil ministry official, who requested anonymity, told independent daily Al-Shorouk that each vehicle would be entitled to a maximum of 10,000 litres of subsidised diesel every year (this figure, however, could not be officially verified).
"The ministry has asked me to consider three possible scenarios for subsidies reduction," Hadara said. "The first is a gradual reduction of 10 per cent annually across the board; the second is to limit subsidies to certain socio-economic categories; and the third is to replace subsidies with cash-in-hand grants."
Due to a popular backlash in December of last year, the government suspended planned subsidy reductions and a raft of planned tax increases.
Diesel subsidies currently cost the state some LE50 billion (nearly $7 billion) annually, accounting for more than 40 per cent of total energy subsidies, which reached a whopping LE120 billion in the 2012/13 state budget. Meanwhile, Egypt continues to import roughly 40 per cent of its diesel needs.
http://english.ahram.org.eg/NewsContent/3/12/64625/Business/Economy/Egypt-govt-struggles-with-ongoing-diesel-fuel-shor.aspx
2/6/2012
Egypt faces mysterious fuel shortage for the 3rd time this year, with inside sources citing different reasons, including: uncertainty over presidential elections, plots by Mubarak cronies and financial complications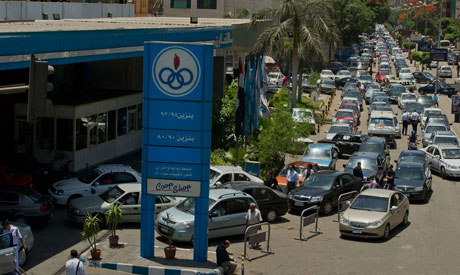 "No fuel oil, no diesel, no petrol," cried the headline in the state-run Al-Ahram newspaper on Friday.
For the third time in 2012, Cairo's petrol stations are seeing long queues as motorists wait for hours to fill their tanks with the country's dwindling supplies.
Octane 80 and 90, two of the four petrol grades commonly sold in Egypt, are in especially short supply. Diesel, too, is seemingly running short.
In the capital the shortfalls have caused large traffic jams on some of the main thoroughfares. There's even been violence at the pumps as queuing motorists jealously defend their spots.
When similar scenes occurred in January and March, Egypt authorities gave a number of explanations for the fuel shortfall; one minister blamed bad weather, which impacted imports; another attributed it to panic-buying and a spate of hoarding.
The shortages never entirely went away, but the latest crisis — which came two weeks before the crucial runoff in Egypt's presidential elections and just hours before Saturday's verdict for ex-president Hosni Mubarak — has prompted further finger-pointing.
There are signs it may be connected to Egypt's broader fiscal problems, with the country unable to fund the oil imports that cover a slim, but necessary portion of its fuel production.
On Tuesday, Egypt's finance minister said it would provide the petroleum ministry with an additional $100 million in funds so the local market has enough fuel to meet domestic needs. 
But repeated claims that Egypt may be facing a liquidity squeeze were given further credence on Friday by a Reuters report which cited overseas trade sources as saying the country is struggling to obtain bank payments to buy fuel.
The payment problems have caused shipping delays and prompted some suppliers to think again before offering oil in a forthcoming $1 billion import tender, half a dozen trade sources — including current suppliers — told the news agency.
The payment problems resulted in delays in diesel supplies for transport, industry and agriculture, the trade sources claimed.
Around 90 per cent of the fuel consumed in Egypt is domestically produced with the remaining 10 per cent coming from overseas.
Sources talking to Reuters said delays of up to two weeks in deliveries were a regular occurrence ahead of peak summer demand for diesel, blaming Egypt's difficulties in obtaining letters of credit from banks.
A trader involved in the transactions said banks were increasingly nervous with loans and required additional assurances as Egypt's stretched finances made it harder to pay for its heavy fuel subsidies bill.
An official at the Egyptian General Petroleum Corp (EGPC), however, denied this was the case.
"This is not true at all. All the vessels have been arriving on time…There are no payment problems," he told Reuters, on condition of anonymity.
EGPC is seeking to buy more than one million tonnes of gasoil, or diesel, from July to September worth around $1 billion via a tender that closed this week — almost as much as it sought in the preceding six months.
But the scenes on the streets reported by Al-Ahram's Arabic-language news website also suggested something was amiss in consumer activities.
Mohammed Hassan, manager of a Misr Petrol station on Doqqi Street, told Al-Ahram that his workplace still receives its daily allocation of 70,000 litres, but that it is being consumed quickly.
Hassan said he had asked the company to provide his station with more gasoline due to a surge in demand.
"The real reason behind the crisis is not a shortage of gasoline but people's panic," he was quoted as saying, citing popular fears over social unrest should either of the two divisive candidates in the mid-June run-off secure victory.
http://english.ahram.org.eg/NewsContent/3/12/43458/Business/Economy/Whats-behind-the-third-Egyptian-fuel-crisis.aspx
Egypt's diesel crisis is back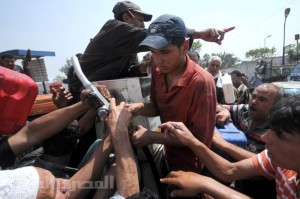 http://www.almasryalyoum.com/en/node/446409
19/5/2011
The diesel shortages in Egypt's governorates this week crippled the activity of many vital sectors. The diesel fuel crisis is an annually recurring problem caused by an increase in the local consumption due to the agricultural harvest season
Some governorates witnessed long queues of trucks, minibuses, agricultural tractors and lorries lining up along streets to get fuel causing heavy congestion on major roads and blocked traffic for long hours. Such incidents were reported in Daqahliya, Qalioubiya and Kafr Al-Sheikh governorates. Other provinces saw clashes between drivers leaving several injuries.
Diesel is considered the basic fuel for heavy transport vehicles, some bakeries, electricity generators, and some hotels in remote areas that need to generate their own electricity. According to the Ministry of Petroleum, Egypt's local production of diesel fuel covers 75 per cent of the country's consumption needs, while the rest is covered through import.
One expert from the petroleum industry, who preferred to remain anonymous, attributed a good part of the problem to what he called "the government's poor planning". He pointed out that Egypt has been repeatedly suffering diesel shortages for the past three years around this time of year. He explained that the government should examine diesel consumption on a monthly basis to provide the needed quantities beforehand. "Knowing that in summer consumption peaks, the government should have been prepared," he told Al-Ahram Weekly.
"Subsidized diesel should be mainly allocated to transport vehicles whether for goods and people," said the source explaining that currently the available diesel is also consumed by factories. In his opinion, factories should not rely on subsidised fuel. Diesel received some LE32 billion in subsidies in fiscal year 2010/2011 out of LE67 billion in total petroleum subsidies.
Farag Wahba, head of the bakeries division at the Cairo Chamber of Commerce, stated that this diesel crisis is not new. "In this period of time, each year we face such diesel problems," Wahba told the Weekly. "Once the harvest season ends, things get back to normal," he said.
Wahba added that he could not get diesel fuel from petrol stations, the matter that urged him to get it on the black market at any price.
"I bought one litre of diesel fuel at LE1.75 when its actual cost is LE0.22 piastre." Wahba pointed out that he had to get diesel at such high prices so as to keep his bakery running and prevent any increase in the cost of the government subsidised bread.
http://english.ahram.org.eg/~/NewsContent/3/12/12505/Business/Economy/Egypts-Diesel-crisis-is-back.aspx
 Images from the film "Struggle over the Nile"
http://english.aljazeera.net/programmes/struggleoverthenile/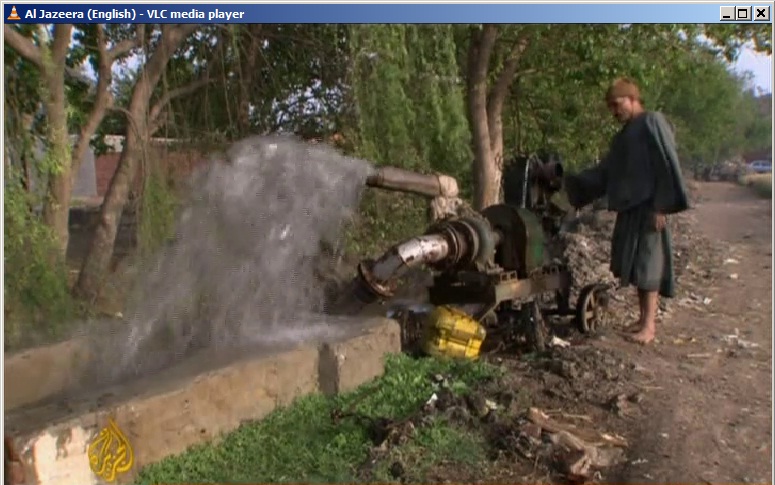 Farmer running an irrigation pump, consuming around 1.5 litres of  (subsidised) diesel per hour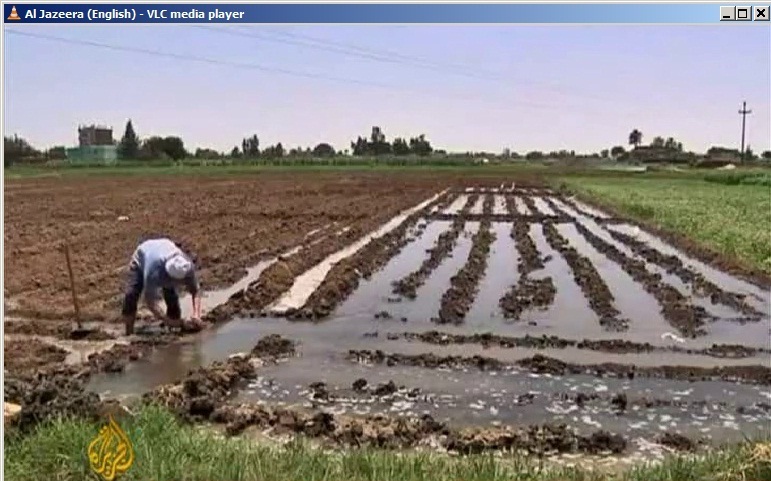 Water needs to be lifted by  2 m from the river Nile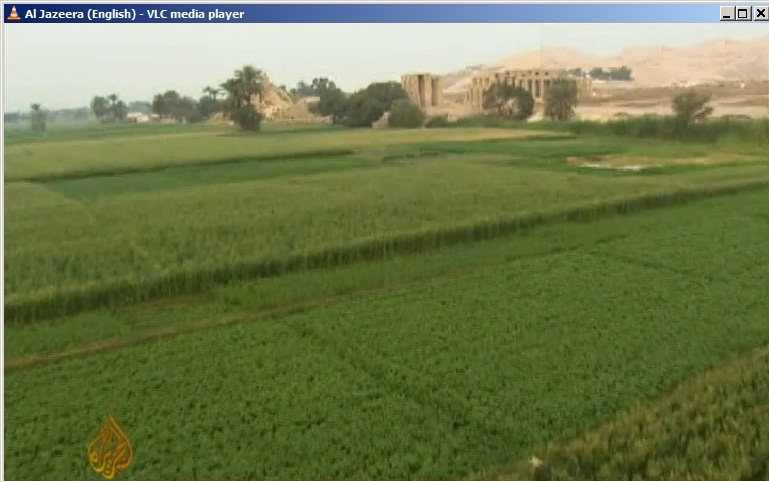 Farther away from the Nile, groundwater is pumped up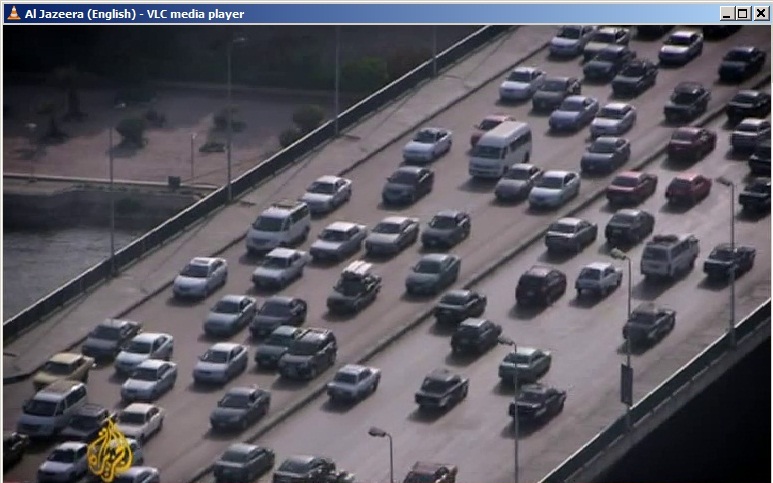 Motorists in Cairo.  Soon the government will have to decide on priorities: agriculture or urban transport.