July 4, 2011
Three-mile long queues at petrol stations as Yemen's fuel crisis starves economy
SANA'A // Streets are empty as hundreds of thousands of vehicles are off the roads. Thousands of cars line up in front of petrol stations waiting for their turn at the pump. The Yemeni petrol crisis has seen the loss of thousands of jobs because people cannot get to work.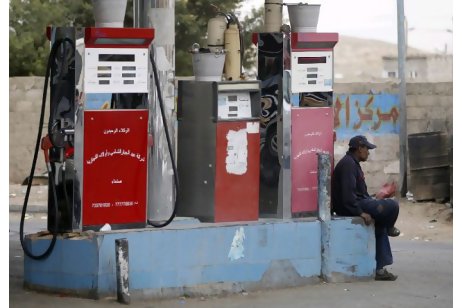 Yemenis are forced to either wait more than a week in front of petrol stations or buy it for six times the price on the black market.
Saudi Arabia donated three million barrels of oil four weeks ago. That did not stop the crisis from growing.
Yesterday, the government announced that it will repair a damaged oil pipeline in coming days. Yemen's main oil pipeline has been shut since an attack by tribesmen in mid-March, while another standing empty since the March incident was blown up last week.
The Yemeni government announced in mid June that the first batch of Saudi oil reached Yemen and will be distributed to Yemeni market immediately.
He said the electricity cuts in Sana'a continue throughout the day and as it is only on one hour of the day.
Political powers in Yemen blame one another for the crisis and no one is willing to put an end to it.
Vice-president Hadi said the 3 million barrels received was not enough to halt the Yemeni oil crisis. He explains that 50 per cent of the crude oil is being used for electricity.
http://www.thenational.ae/news/worldwide/middle-east/three-mile-long-queues-at-petrol-stations-as-yemens-fuel-crisis-starves-economy
Oil Minister: Yemen on the brink of collapse
13/5/2011
Yemen's oil minister said his country is on the brink of an imminent economic collapse due to recurrent bomb attacks on oil pipelines and ongoing social unrest.
"Acts of sabotage on the oil pipeline in Wadi Ubaida in Marib province have hampered the flow of oil since mid-March and undermined the confidence of foreign investors in the country," said Amir Salim Al-Aydarus.
"Several foreign oil companies have quit the country and the refineries in the southern province of Aden came to a standstill a week ago," Al-Aydarus told members of the Yemeni parliament.
http://www.ogj.com/index/article-display/8822905685/articles/oil-gas-journal/general-interest-2/economics-markets/20100/may-2011/oil-minister__yemen.html
Yemen eyeing crude imports from Saudi
11/5/2011
Yemen is in talks to import crude oil from Saudi Arabia, a senior official said yesterday as the poorest Arab nation struggles to tackle its fuel crisis with nearly half of its oil production shut. A blast in March on Yemen's major oil pipeline, suspected to have been launched by angry tribesmen, has stopped the flow of light Marib crude, forcing its 130,000 barrels-per-day Aden refinery to shut and triggering a nation-wide fuel shortage. By importing crude oil, we would keep the Aden refinery going,' a senior official, who declined to be named told Reuters
http://arabia.msn.com/Business/News/GF/UAE/2011/May/5525106.aspx
Yemen's fuel shortage
5/5/2011
http://www.dailymotion.com/video/xik7ri_yemen-s-fuel-shortage_new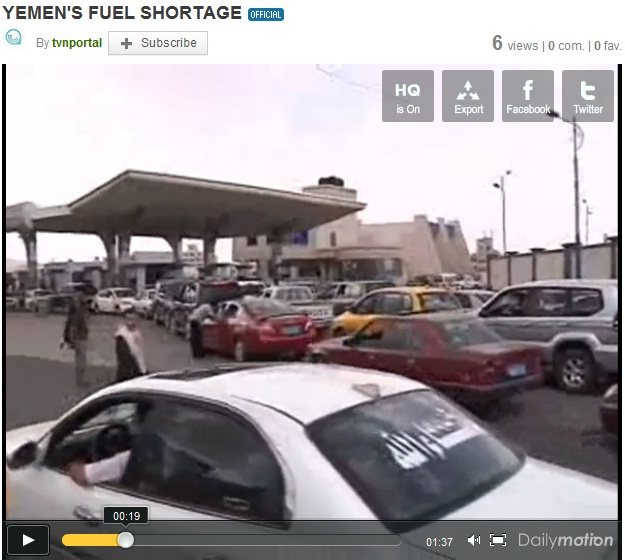 .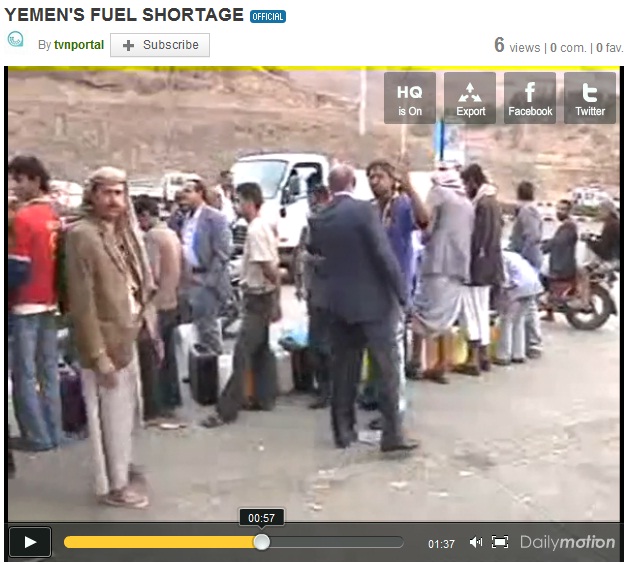 Total says Yemen oil production disrupted by pipeline blast
18/3/2011
Yemeni news website Marib Press reported March 15 that armed men caused an explosion that damaged the pipeline, which pumps 120,000 barrels a day. Production from two oil fields was halted as a result, according to the website. The blast would be the second on an energy facility in Yemen in five months, following an explosion on a crude pipeline in November.
http://preview.bloomberg.com/news/2011-03-17/total-says-yemen-oil-production-disrupted-by-pipeline-blast-1-.html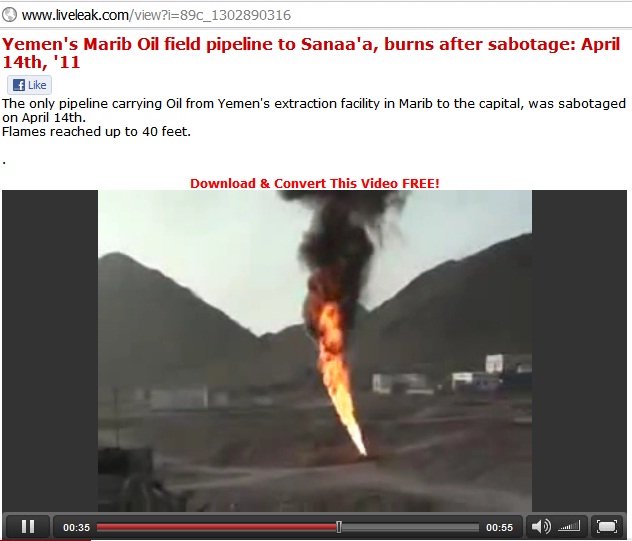 http://www.liveleak.com/view?i=89c_1302890316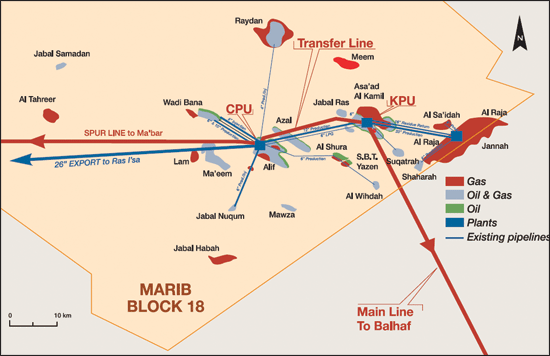 http://www.yemenlng.com/ws/en/go.aspx?c=proj_upstream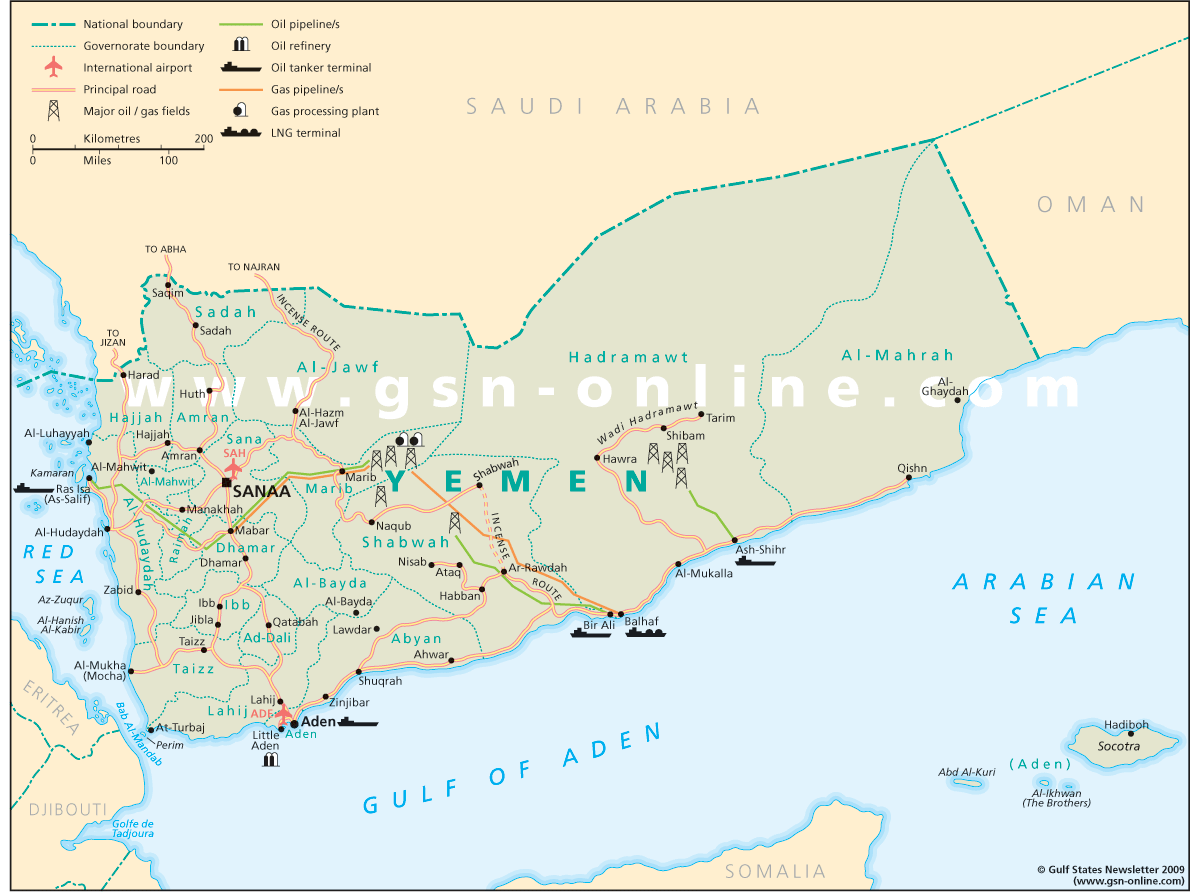 http://www.gulfstatesnews.com/graphics_08/GSN_world%20Maps/LG/09-yemenWEB-col.gif
.