September 2023
Sydney Metro West project
https://www.parliament.nsw.gov.au/committees/inquiries/Pages/inquiry-details.aspx?pk=2982
The Committee will inquire into and report on the Sydney West Metro project. The Terms of Reference are detailed below.
a) The original business case for the project
b) The establishment of the route and selection of station locations
c) The cause of blowouts in project cost and timelines
d) Whether the Minister at the time considered any other consequential benefits that could be achieved from the project
e) Other matters relevant to the Sydney Metro West project.
The submission shows how AU$ 25 bn will be spent for a metro without oil proofing Sydney
http://crudeoilpeak.info/wp-content/uploads/Submission-Sydney-Metro-West-LC-Inquiry.pdf
September 2023
Your Place, Your Voice! Community Workshops
From June through until September 2023, Council will be delivering a face-to-face workshop in each of our five wards to help us better understand our local suburbs. If you are passionate about the future of your neighbourhood and have some great ideas that you want to share, then we would love you to get involved!
https://participate.cityofparramatta.nsw.gov.au/community-workshops
This submission contains questions to the Council
http://crudeoilpeak.info/wp-content/uploads/Parramatta-Epping-Community-Workshop-16Sep2023.pdf 
April 2018
Greater Sydney Commission: Community Briefing
12/4/2018
Parramatta, Novotel
A Metropolis of 3 Cities
Central City District Plan
State Infrastructure Strategy 2018-2038 (INSW)
Future Transport 2056
https://www.facebook.com/GreaterSydneyCommission/videos/2062526773961111/
https://www.eventbrite.com.au/e/greater-sydney-commission-community-briefing-registration-44134097273#
Paper handed over to staff presenting the briefing
Sydney-3-cities-comments-12Apr2018
Article in response to the Q&A session of this briefing
30/4/2018
NSW fuel consumption and high immigration not compatible with CO2 reduction pathways
http://crudeoilpeak.info/nsw-fuel-consumption-and-high-immigration-not-compatible-with-co2-reduction-pathways
October 2017
Australia in Today's World – some observations from former PM John Howard
https://aiiansw.tidyhq.com/public/schedule/events/16630-australia-in-today-s-world-some-observations-from-former-pm-john-howard
After the above event I handed over to John Howard this paper:
Howard_energy_policy_failure_2004
August 2017
Briefing Paper for Parramatta Council Administrator Chadwick Aug 2017 (5.5 Mb)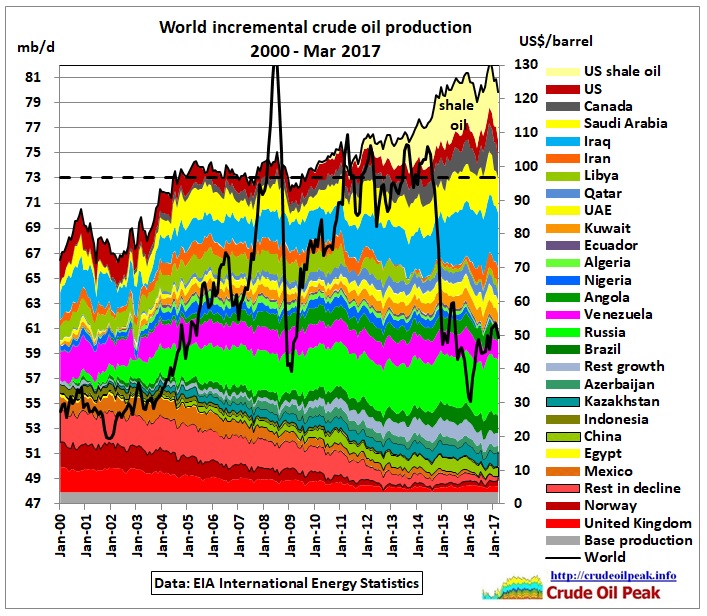 http://crudeoilpeak.info/wp-content/uploads/Briefing_paper_Chadwick_Aug2017.pdf
July 2017
19/7/2017
Parramatta Council Epping Planning Review
https://www.cityofparramatta.nsw.gov.au/about-parramatta/precinct-planning/epping-planning-review
How high overseas immigration and developer friendly town planning destroy a Sydney suburb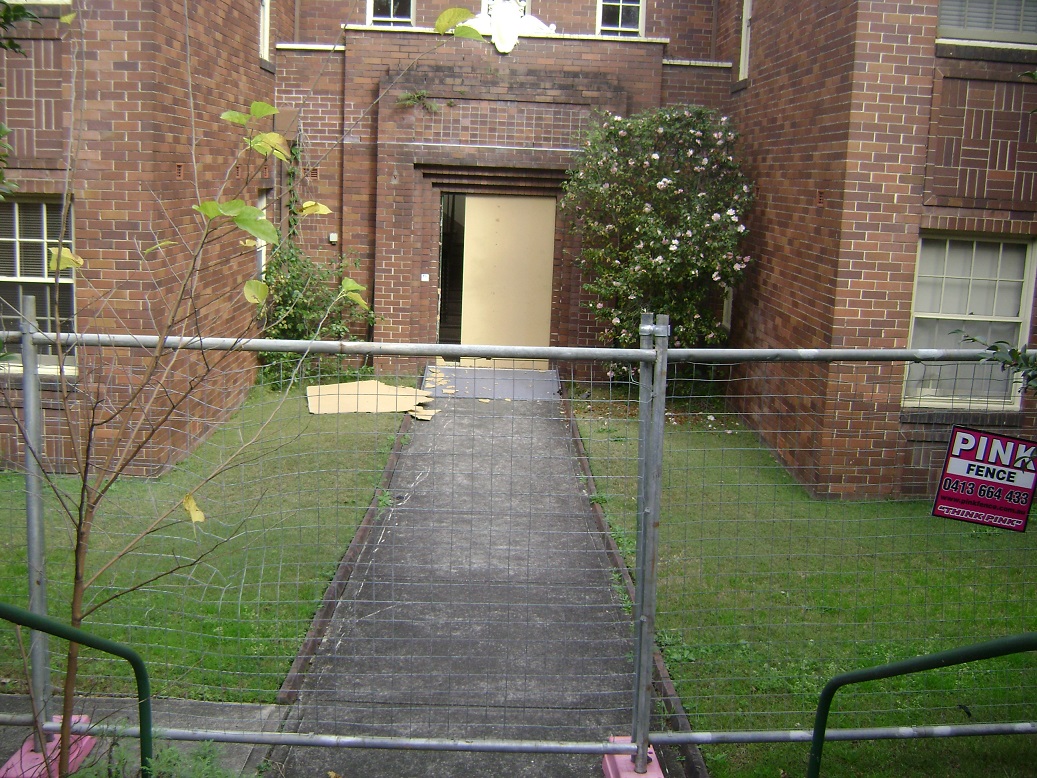 Submission_Epping_Planning_Review_M_Mushalik
Botched rail planning in Sydney's North West
Epping_Planning_Review_forgets_light_rail
12/7/2017
Parramatta Council traffic study for Epping
Workshop on Chapter 11
https://www.cityofparramatta.nsw.gov.au/about-parramatta/news/on-exhibition/epping-planning-review-discussion-paper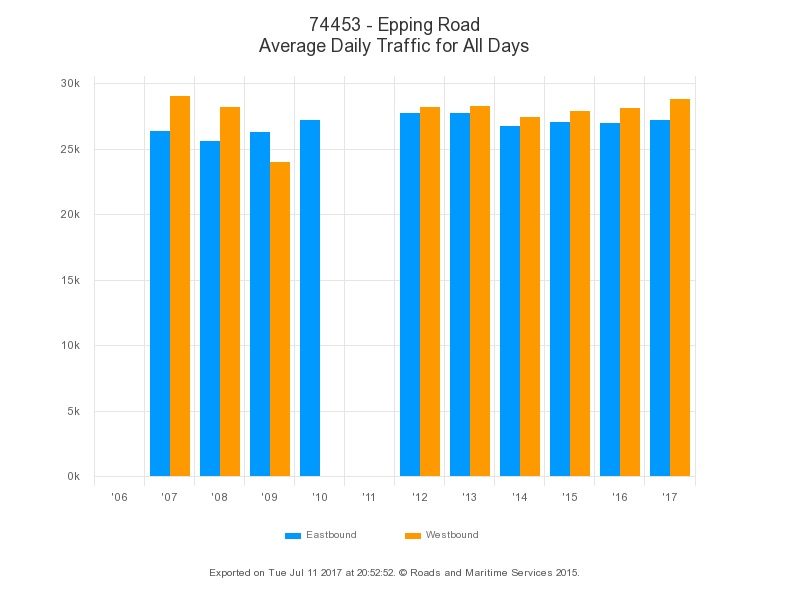 Submission on this study
Epping_traffic_study_Jul2017
June 2017
5/6/2017
Parramatta Council's urban precinct planning
http://www.planning.nsw.gov.au/epping
Submission on residential high rise proposal violating basic town planning principles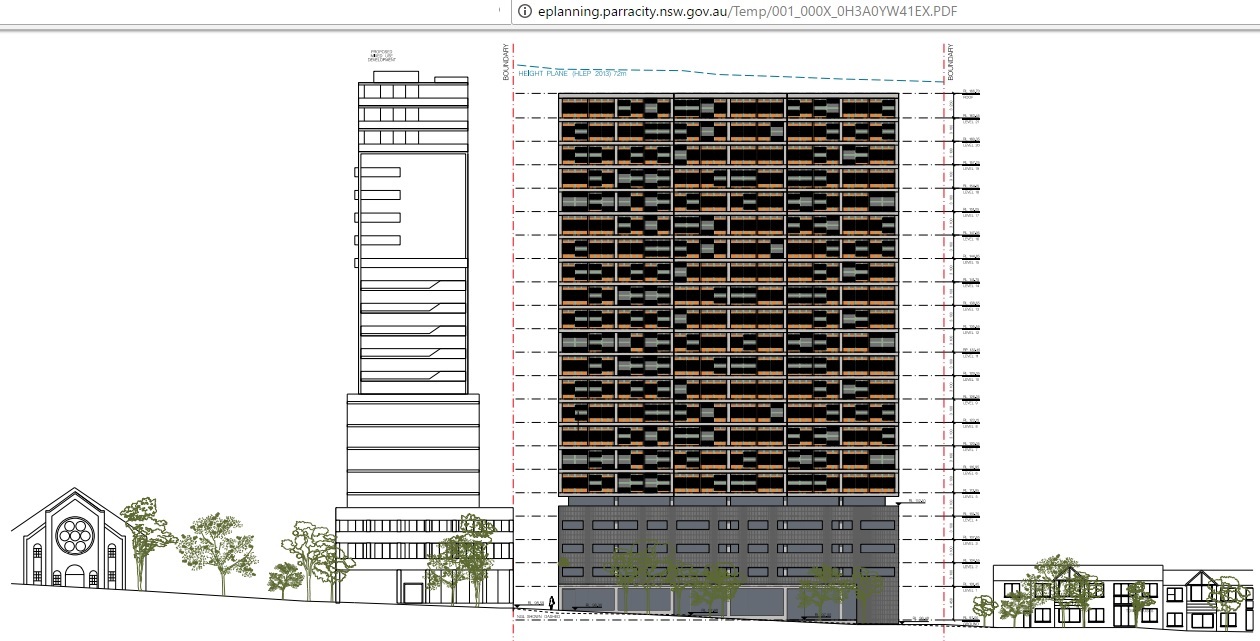 Submission_ DA_314_by_Matt_Mushalik
May 2017
24/5/2017
Public meeting by Dick Smith
http://dicksmithpopulation.com/
Sydney's Population Growth – is it sustainable?
http://www.foke.org.au/downloads/AGM2017.pdf
Flyer distributed
Sydney population growth in next 20 years
22/5/2017
Parramatta Council
Commercial Space Workshop
Flyer distributed to each of the workshop tables (PDF)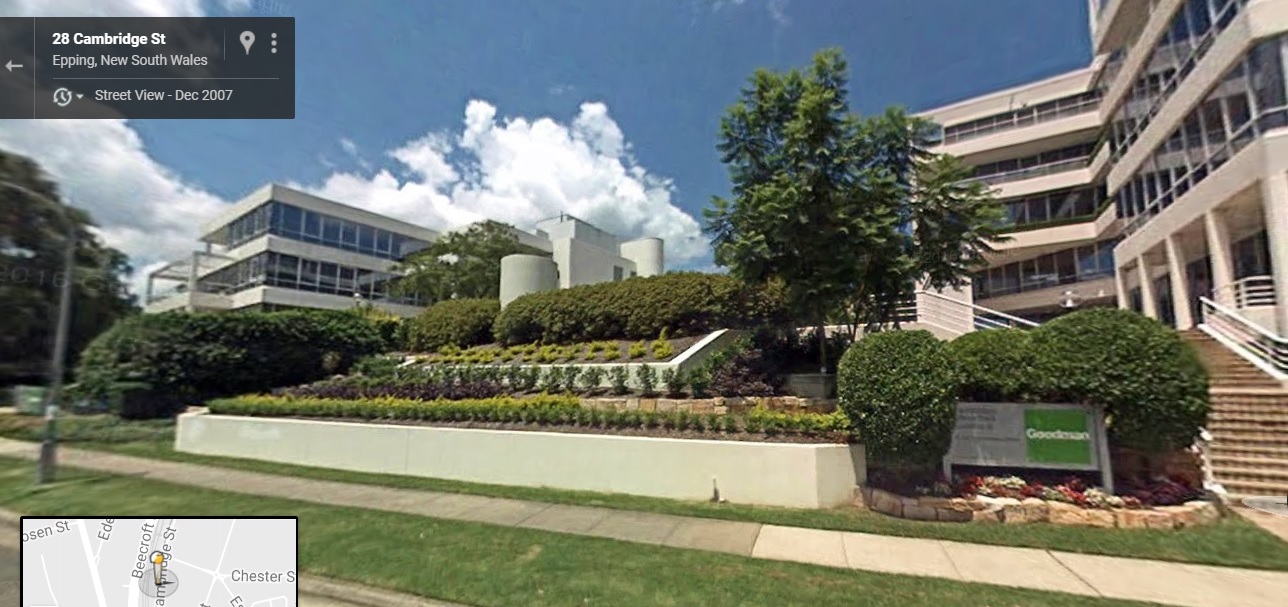 Demolished and replaced by residential towers of Chinese investor
Why_and_how_office_space_is_being_destroyed
15/5/2017
Parramatta Council
SOCIAL INFRASTRUCTURE NEEDS WORKSHOP
https://www.cityofparramatta.nsw.gov.au/about-parramatta/precinct-planning/epping-planning-review
Flyer distributed to each of the workshop tables (PDF) and to the Parramatta Administrator
Epping_Social_Infrastructure_Needs
March 2017
31/3/2017
Submission to the Greater Sydney Commission
Towards Our Greater Sydney 2056
https://www.greater.sydney/
Sydney's plan for 2056 is completely energy illiterate. Firstly, Australia's east coast has reached peak conventional gas while Queensland's coal seam gas is squandered in LNG exports. Secondly, old coal fired power stations like Hazelwood have closed down while renewable capacity plus pumped hydro storage has not been built up over the last 10 years due to a continuing Parliamentary debating club on energy policy and carbon trading (or lack thereof). Thirdly, the IEA has warned that – if oil prices remain low – not enough investments will be done in the oil&gas sector, leading to a supply gap in 2020. Therefore, all high flying plans based on an immigration intake of 1.5 million over the next 20 years are largely academic and will – if implemented – lead to huge mis-investments, just like the road tunnels already under construction.
Greater_Sydney_2056_submission_Matt_Mushalik
29/3/2017
Slide show for the Warren Centre's Energy Committee at Sydney Uni
Warren_centre_Mar2017
February 2017
On the occasion of Garnaut's presentation on 28/2/2017
TRUMP AND GLOBALISATION: WILL THE RETREAT FROM OPEN TRADE DAMAGE GLOBAL DEVELOPMENT?
http://www.internationalaffairs.org.au/events/trump-and-globalisation-will-the-retreat-from-open-trade-damage-global-development/
I handed over a 4 page paper to Ross Garnaut, describing the different phases of peaking oil production, drawing attention to the US shale oil peak in Bakken, the oil peak in China, Shell's declining earnings due to low oil prices, the reduction of CAPEX in oil and gas fields, OPEC's production and finally a graph of oil consumption and production curves in the Asia Pacific – to be filled in for the next 20 years.
In Q&A I asked at which oil price globalization will go backwards. Garnaut answered that there is no problem with petroleum as we are going to have renewables.
December 2016
Submission Medium Density Housing in Sydney
Referring website
http://www.planning.nsw.gov.au/Policy-and-Legislation/Housing/Medium-Density-Housing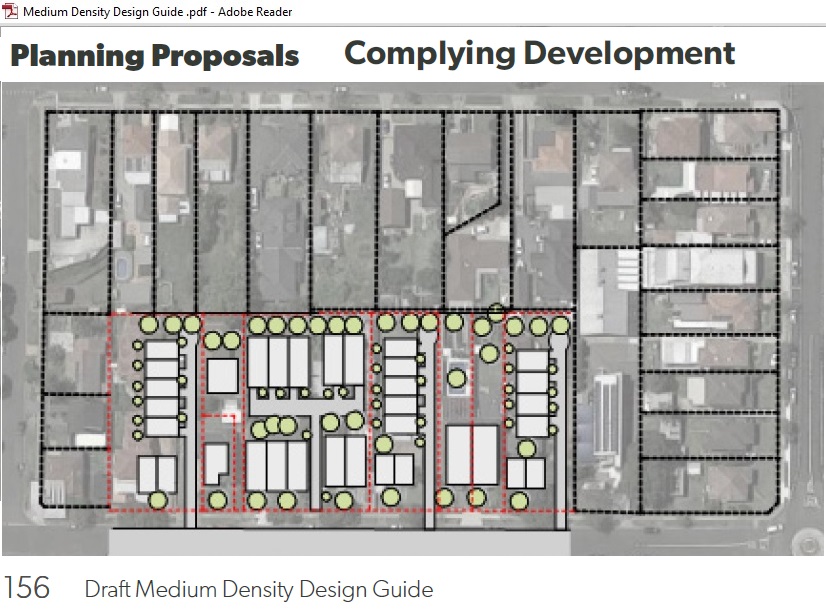 submission_medium_density_housing
Epping Planning Review public consultation meeting
Flyer handed over to Parramatta Council Administrator Amanda Chadwick and District Commissioner Ed Blakely on Sydney population growth and coming power shortages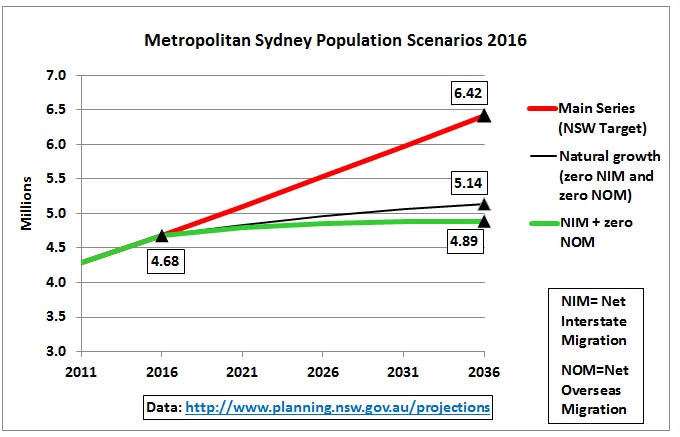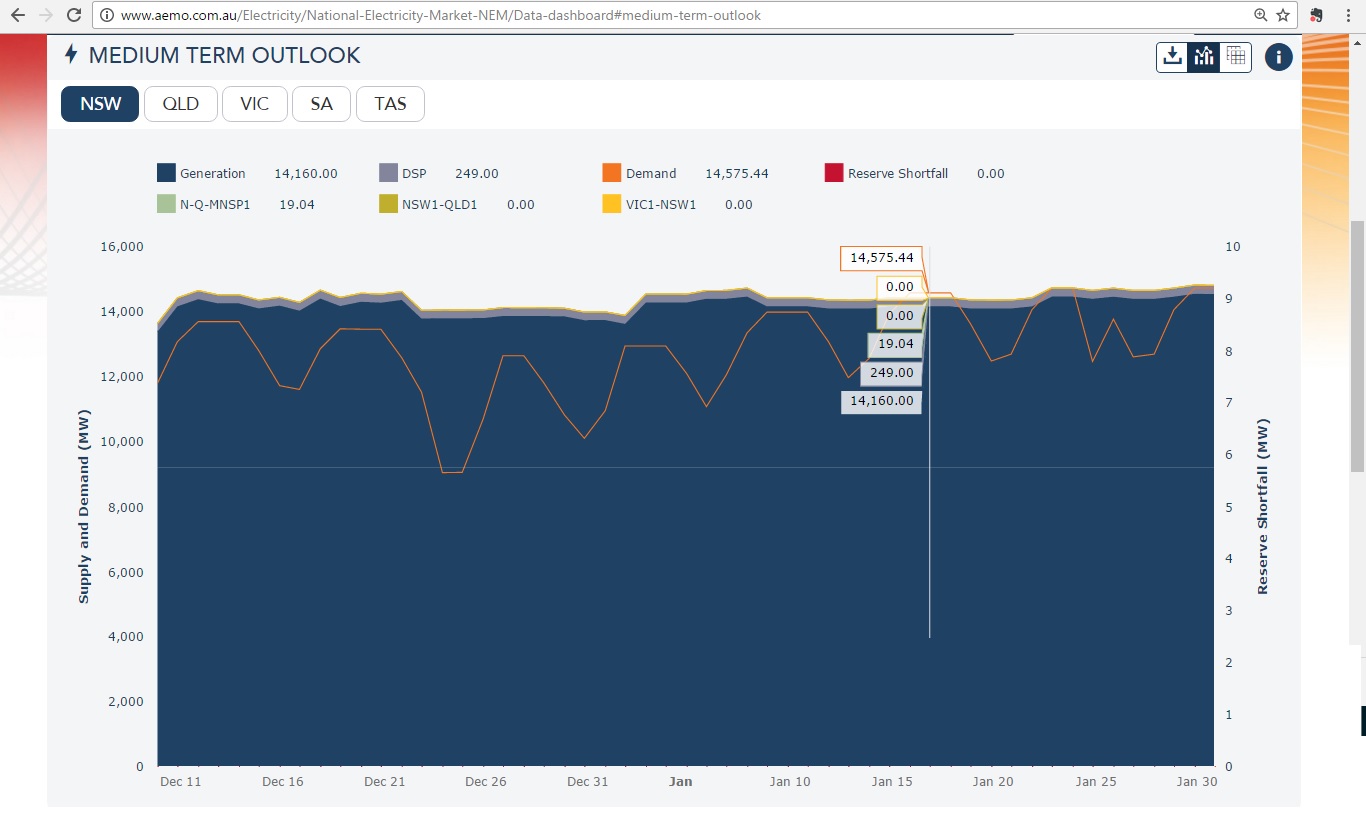 October 2016
Western Sydney Rail Needs Scoping Study
http://www.westernsydneyrail.transport.nsw.gov.au/the-discussion-paper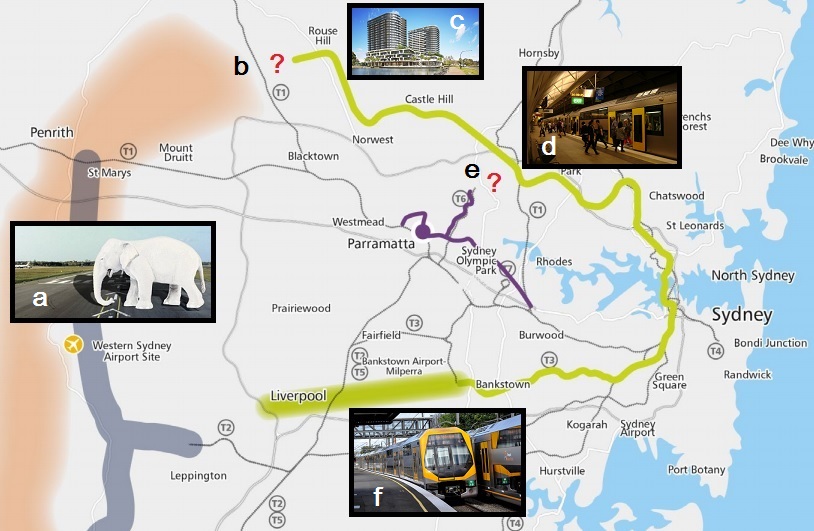 a 2nd Sydney airport white elephant
b rail link missing
c high rise residential needed to fill metro trains @ 5 min
d unnecessary tunnel conversion double deckers => single deck automatic metro
e missing rail link
f unnecessary heavy rail line conversion to automatic metro trains
Submission:
http://crudeoilpeak.info/wp-content/uploads/Western-Sydney-Rail-options.pdf
August 2016
Paper handed over to the administrator of the Parramatta City Council on the occasion of a community meeting in Epping, Sydney
Smart_City_Energy_Frugal_Aug2016
July 2016
Flyer http://crudeoilpeak.info/wp-content/uploads/Chilcot_flyer.pdf
for presentation by Dr. Judith Betts at Australian Institute of International Affairs on:
UK's Iraq war inquiry: what does it mean for Australia?
12/7/2016
http://www.internationalaffairs.org.au/events/uks-iraq-war-inquiry-what-does-it-mean-for-australia/
June 2016
Flyer for Grattan Institute's seminar "Roads to Riches"
9/6/2016 in the NSW State Library
https://grattan.edu.au/events/roads-to-riches/
with former Premier Nick Greiner whom I handed over this flyer:
http://crudeoilpeak.info/wp-content/uploads/Roads_to_default.pdf
November 2015
Submission on how peak oil ignorant governments waste tax payers money to finance the M4 East road tunnel in Sydney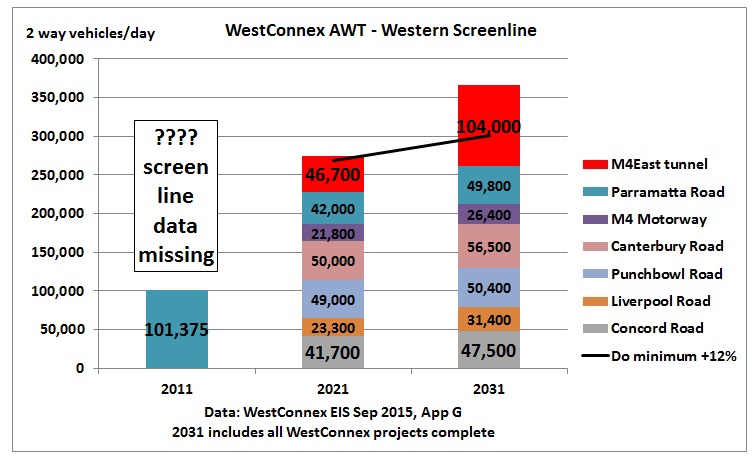 http://crudeoilpeak.info/wp-content/uploads/2015/11/WestConnex_Nov_2015_submission_M_Mushalik.pdf
July 2015
Submission on Sydney Metro plans  http://sydneymetro.info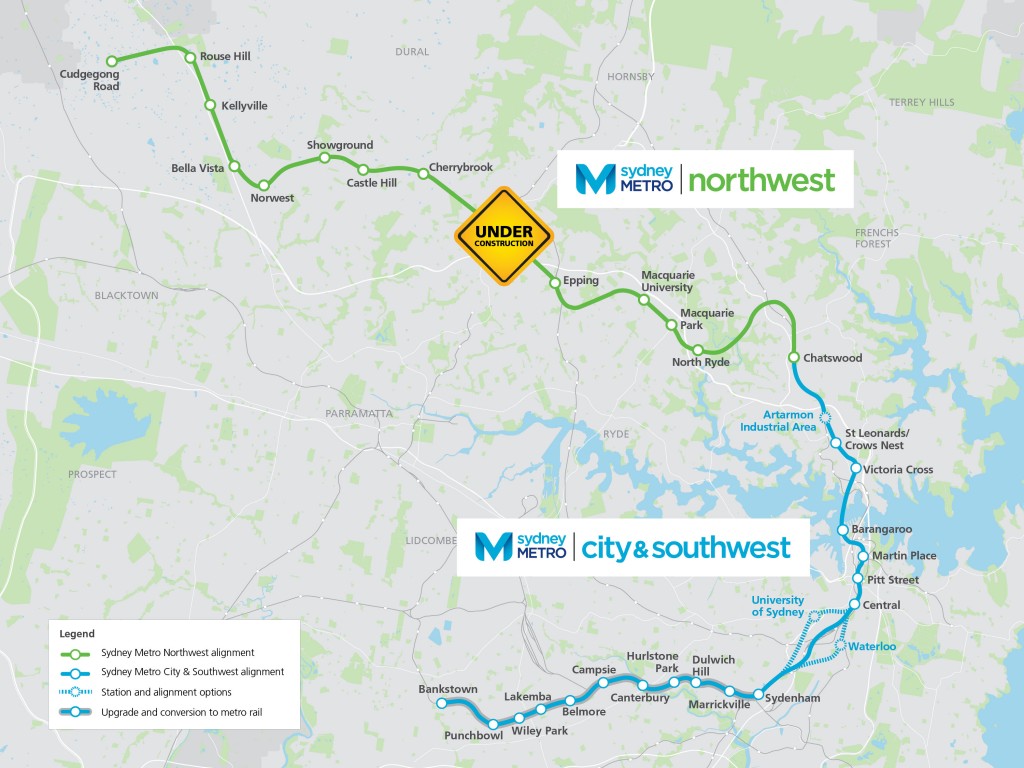 http://crudeoilpeak.info/wp-content/uploads/2015/07/Submission_Sydney_Metro_Matt_Mushalik.pdf 
April 2015
Senate Inquiry on transport energy resilience
http://www.aph.gov.au/Parliamentary_Business/Committees/Senate/Rural_and_Regional_Affairs_and_Transport/Transport_energy_resilience
Submission #39
http://www.aph.gov.au/Parliamentary_Business/Committees/Senate/Rural_and_Regional_Affairs_and_Transport/Transport_energy_resilience/Submissions
As witness before hearing in Merlbourne (Victoria Parliament House) 9/4/2015. Transcript as downloadable PDF file
http://parlinfo.aph.gov.au/parlInfo/search/display/display.w3p;query=Id%3A%22committees%2Fcommsen%2F22c25723-e5d5-4d5f-9e2f-7f329ca8451b%2F0000%22
Nov 2014
Epping Chatswood tunnel conversion 17/11/2014
http://crudeoilpeak.info/wp-content/uploads/2014/11/Epping_Chatswood_tunnel_conversion_submission_Matt_Mushalik.pdf
Sep 2014
Submission on WestConnex project in Sydney
https://majorprojects.affinitylive.com/public/c53f208bc4490e9d6e134d5566fa594f/Westconnex_submission_Matt_Mushalik.pdf 
http://crudeoilpeak.info/wp-content/uploads/2014/09/Westconnex_submission_Matt_Mushalik.pdf
Submission on NorthConnex project in Sydney
Risky NorthConnex tunnel will not solve congestion problem
http://crudeoilpeak.info/wp-content/uploads/2014/09/NorthConnex_submission_Matt_Mushalik.pdf
Feb 2014
Submission Issues Paper for Energy White Paper 2014
http://crudeoilpeak.info/wp-content/uploads/2014/02/Submission_Energy_White_Paper_issues_paper_Matt_Mushalik.pdf
Jan 2014
Submission Senate Inquiry Commission of Audit
http://crudeoilpeak.info/wp-content/uploads/2014/01/Submission_Senate_Inquiry_Commission_of_Audit_Matt_Mushalik.pdf
Submission Senate Inquiry Public Transport
http://crudeoilpeak.info/wp-content/uploads/2014/01/Submission_public_transport_Inquiry_Jan_2014_Matt_Mushalik.pdf
Submission Infrastructure Australia Amendment Bill 2013
http://crudeoilpeak.info/wp-content/uploads/2014/01/Submission_Infrastructure_Australia_Amendment_Bill_2013_Matt_Mushalik.pdf
Oct 2013
Slide show for Macquarie Uni, Sydney
titled "Global crude oil peak started 2005"
 http://crudeoilpeak.info/wp-content/uploads/2013/11/Slide-Show-For-Macquarie-Uni-Oct-2013-final-version.pptx
for the course "Liquid Fuels and Energy Security GEOS 309"
http://www.handbook.mq.edu.au/2013/Units/UGUnit/GEOS309
June 2013
Submission on Sydney Metropolitan Strategy
http://crudeoilpeak.info/wp-content/uploads/2013/06/Submission_Draft_MetroStrategy_June_2013_by_Matt_Mushalik.pdf
http://strategies.planning.nsw.gov.au/Portals/0/Documents/Submissions4/dms_2013_MattMushalik.pdf 
December 2012
Submission on the North West Rail Link EIS 2 in Sydney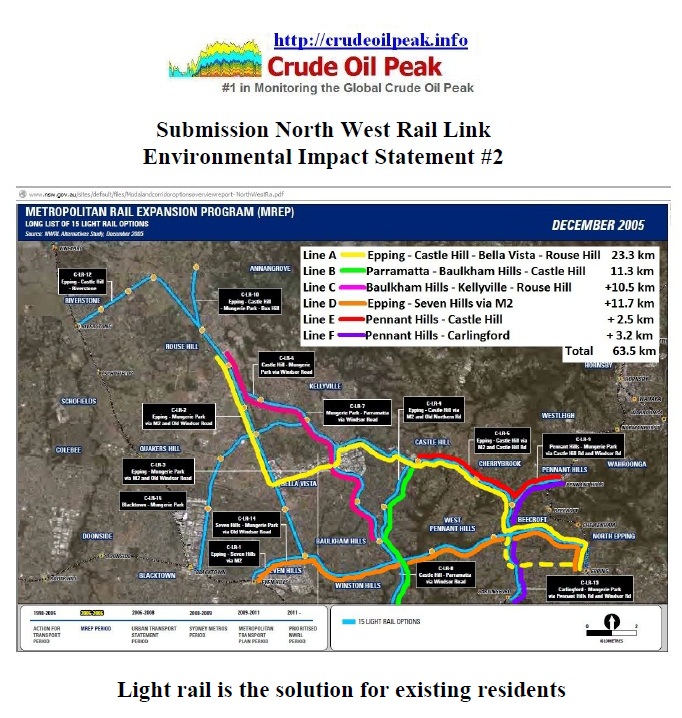 http://crudeoilpeak.info/wp-content/uploads/2012/12/Submission-NorthWest-Rail-Link-EIS2.pdf
November 2012
Submission 3 to the Inquiry on Australian Refineries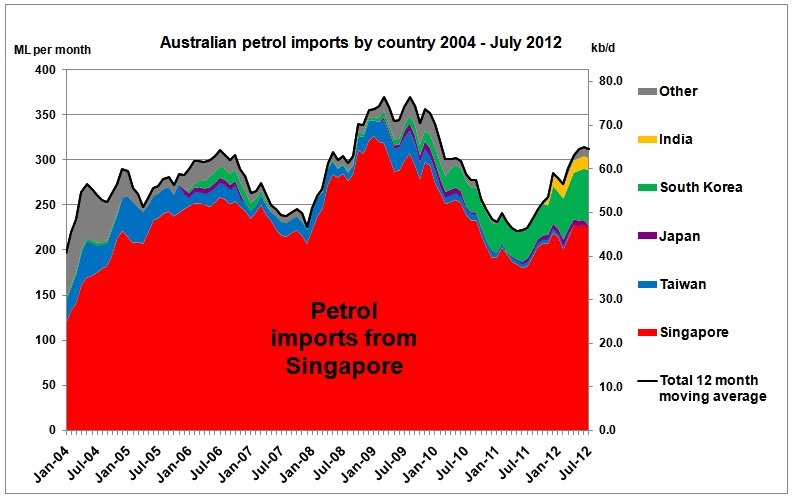 http://www.aph.gov.au/parliamentary_business/committees/house_of_representatives_committees?url=economics/oilrefineries/subs.htm
July 2012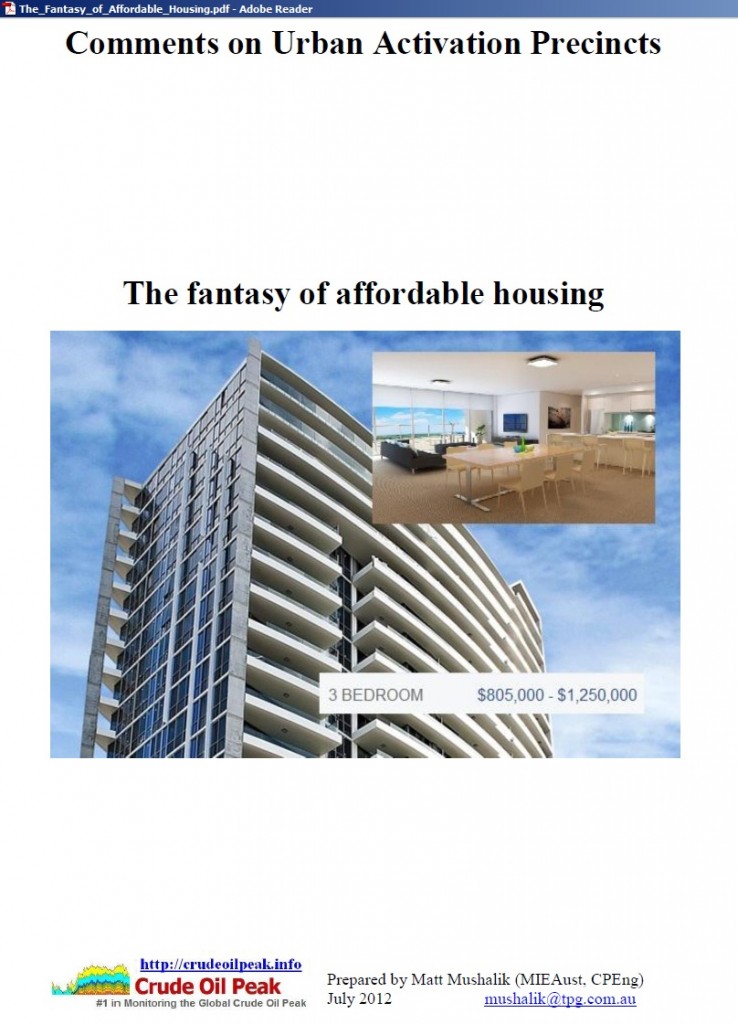 http://crudeoilpeak.info/wp-content/uploads/2012/07/The_Fantasy_of_Affordable_Housing.pdf
(PDF 1.9 Mb)
June 2012
Submission on Sydney Metropolitan Strategy
http://haveyoursay.nsw.gov.au/metrostrategy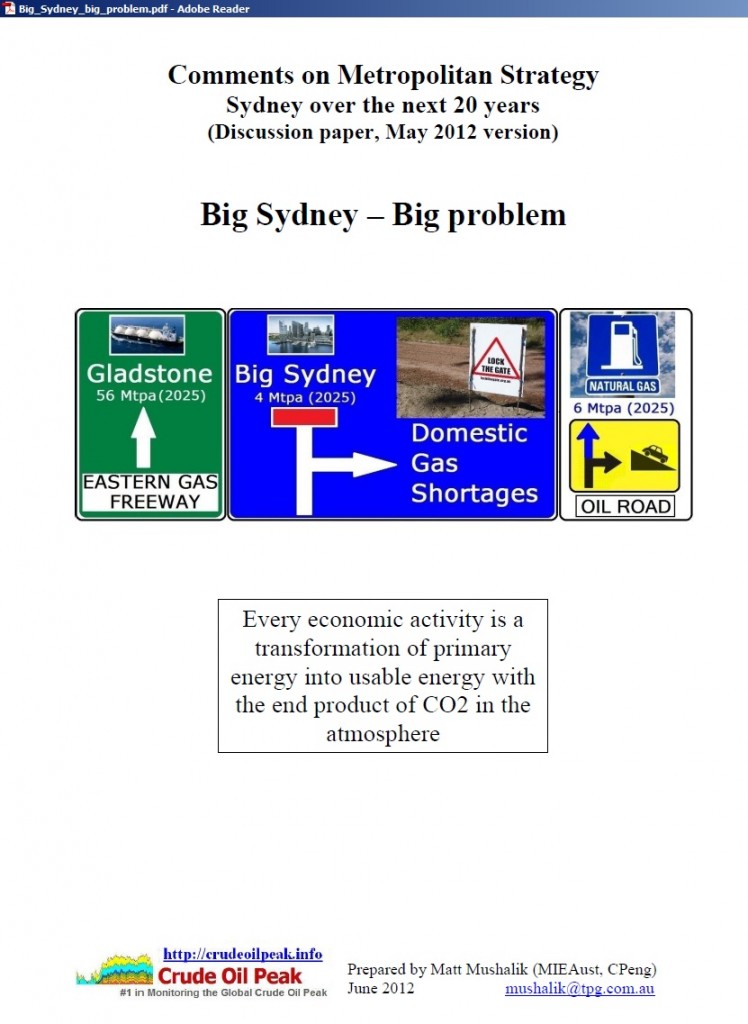 http://crudeoilpeak.info/wp-content/uploads/2012/07/Big_Sydney_big_problem.pdf
May 2012
Submission on North West Rail Link in Sydney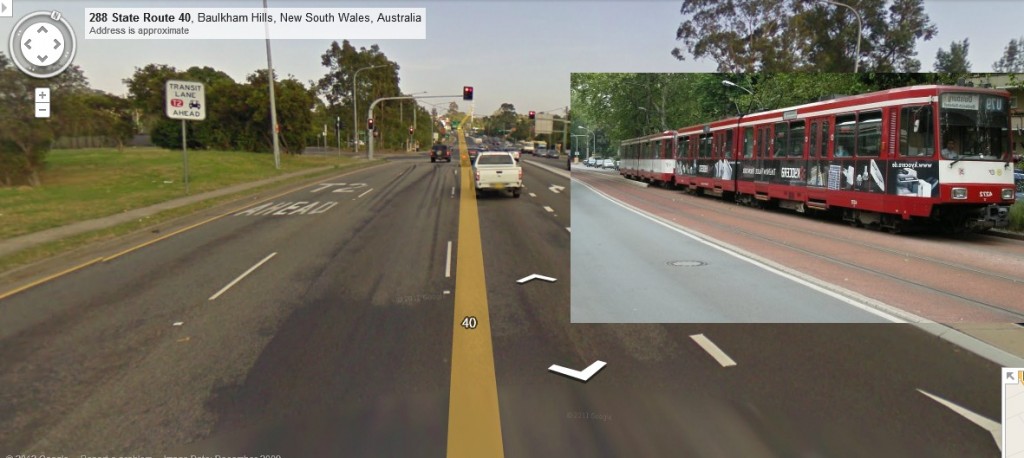 Photomontage: Windsor Rd with light rail
http://crudeoilpeak.info/wp-content/uploads/2011/02/Submission-on-NWRL.pdf   PDF, 3 Mb)
March 2012
http://www.ret.gov.au/energy/facts/white_paper/draft-ewp-2011/Pages/Draft-Energy-White-Paper-2011.aspx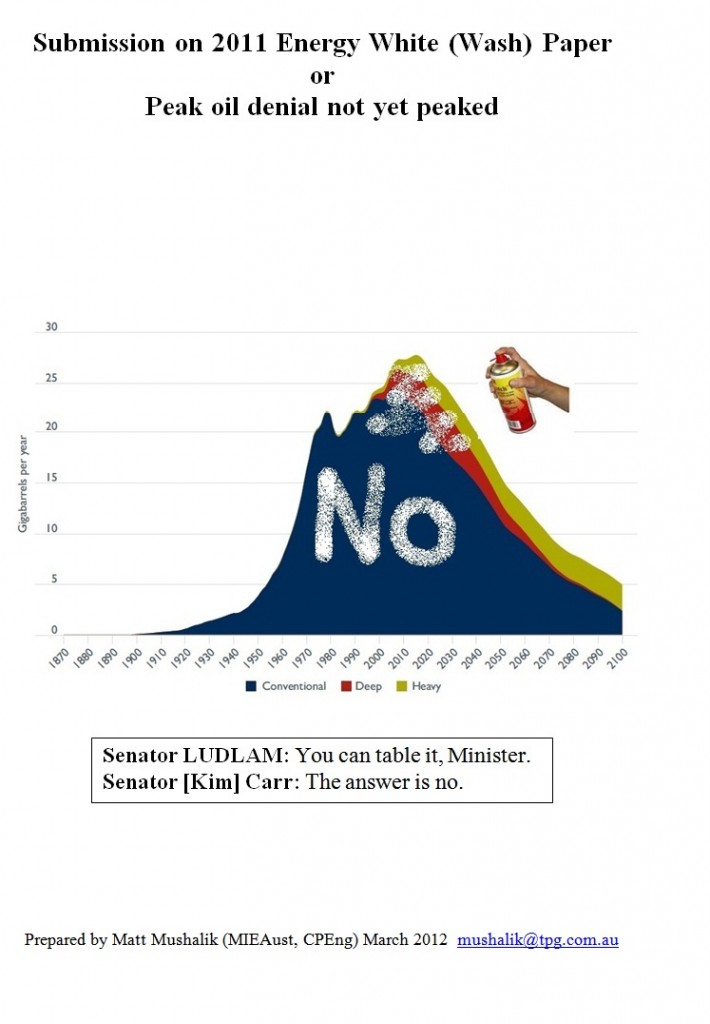 Submission 198
http://www.ret.gov.au/energy/facts/white_paper/submissions/Pages/submissions.aspx
Submission-On-2011- Energy-White-Paper_Mushalik  (PDF File 4.7 Mb)
November 2011
Submission on Epping Town Centre Study
http://crudeoilpeak.info/wp-content/uploads/2013/05/Epping_Town_Centre_submission_Matt_Mushalik.pdf
September 2011
Submission to the NSW Coal Seam Gas Inquiry
http://www.parliament.nsw.gov.au/prod/parlment/committee.nsf/0/29AE48525CFAEA7CCA2578E3001ABD1C
Submission_NSW_CSG_Inquiry_Sep2011  (PDF file 2.5 Mb)
September 2011
Submission on proposed twin towers in Top Ryde, Sydney
http://www.ryde.nsw.gov.au/Development/Major+Development/Ryde+Civic+Precinct+Redevelopment
Ryde_Twin_Towers   (PDF file 3.4 Mb)
September 2011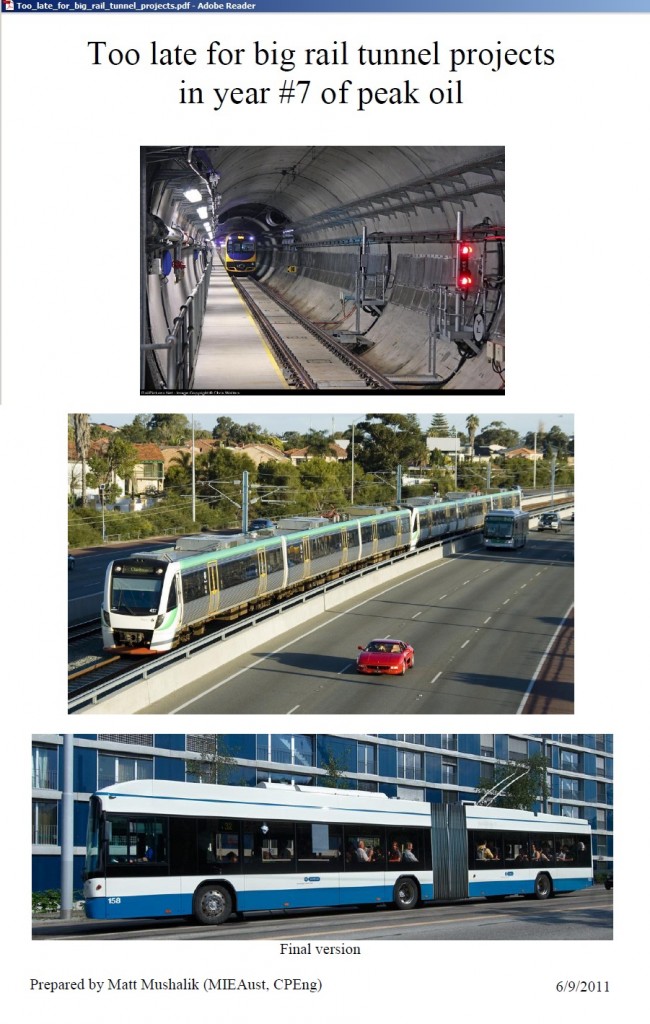 Too_late_for_big_rail_tunnel_projects   (PDF file 5.3 Mb)
June 2010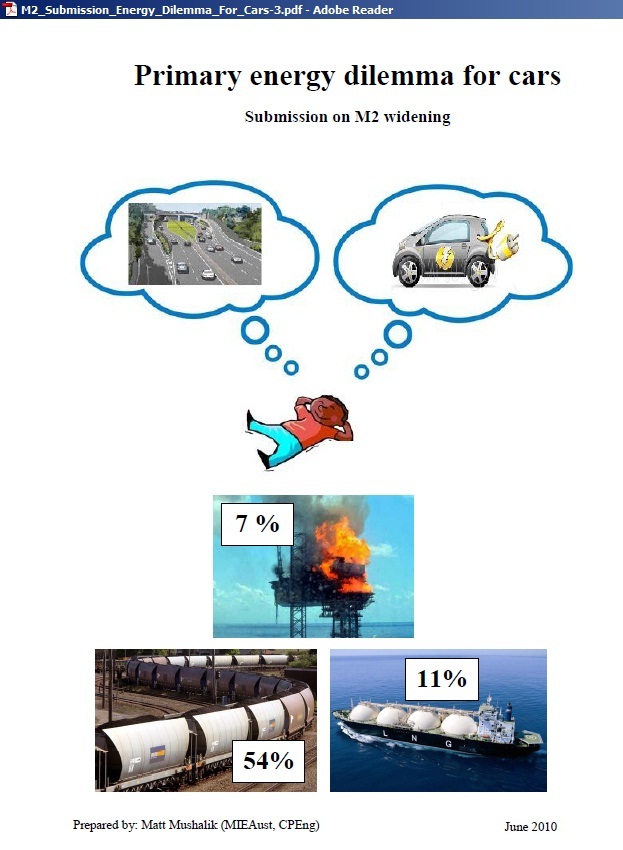 M2_Submission_Energy_Dilemma_For_Cars (PDF file 8 Mb))
March 2009
Slide show for the Coffs Harbour City Council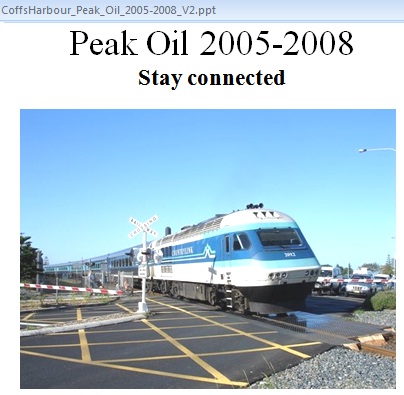 CoffsHarbour_Peak_Oil_2005-2008_V2  (PPT file 5.3 Mb)
February 2006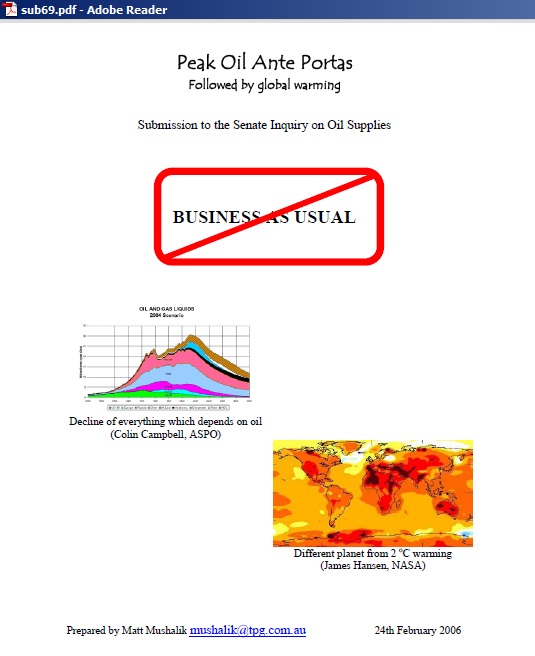 http://crudeoilpeak.info/wp-content/uploads/sub69.pdf
I handed over a copy of this submission in June 2006 to former NSW Premier Bob Carr in a chance encounter in the "Ministry of Food", a restaurant in Sydney