Update June 2017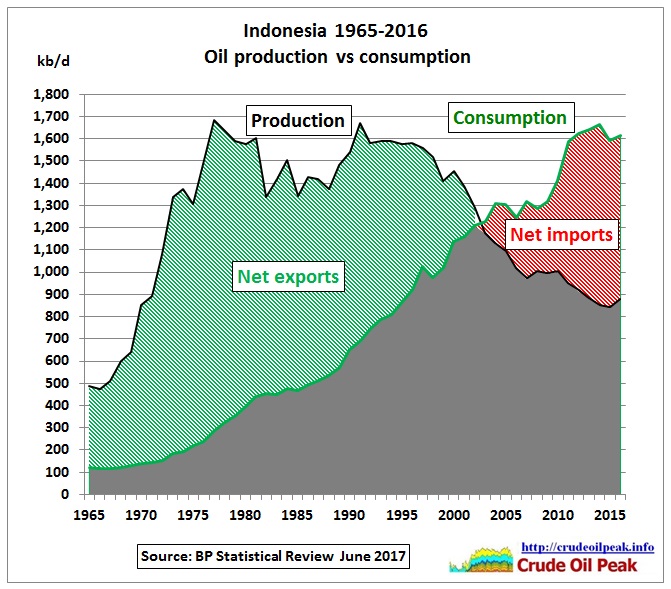 Update June 2016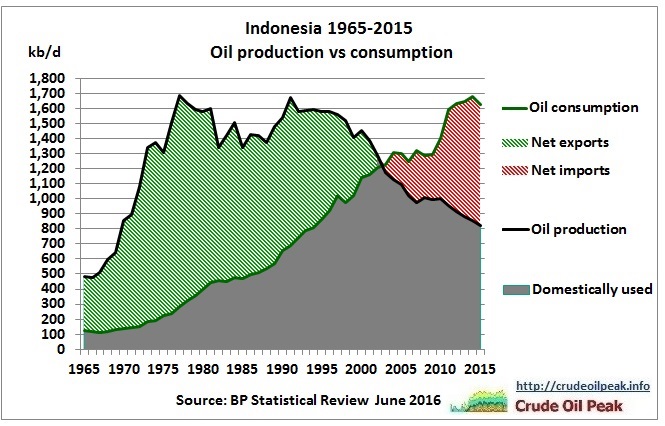 Update 12/5/2014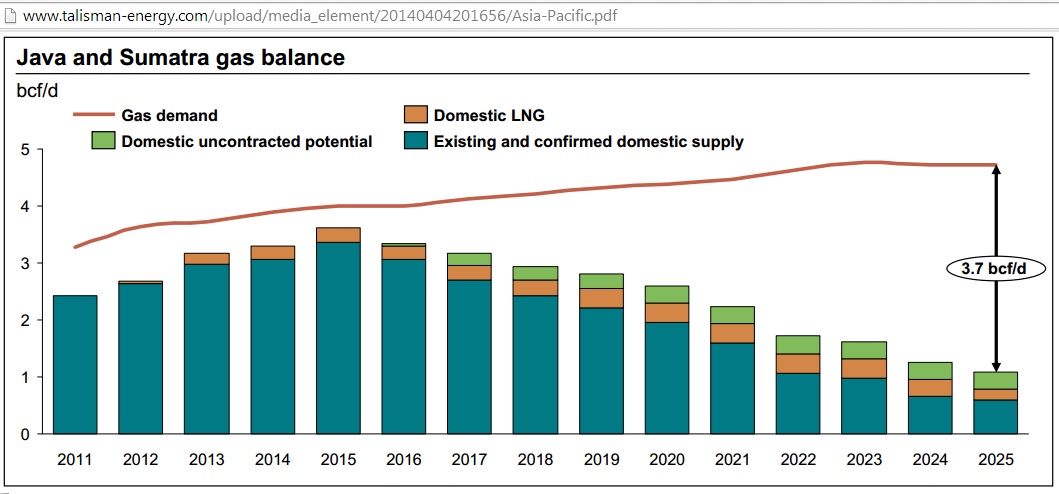 http://www.talisman-energy.com/upload/media_element/20140404201656/Asia-Pacific.pdf 
Updated Oct 2013
Oil geologist Jean Laherrere who runs this website
http://aspofrance.viabloga.com/texts/documents
has provided his calculation for the 2P discoveries (proven and probable)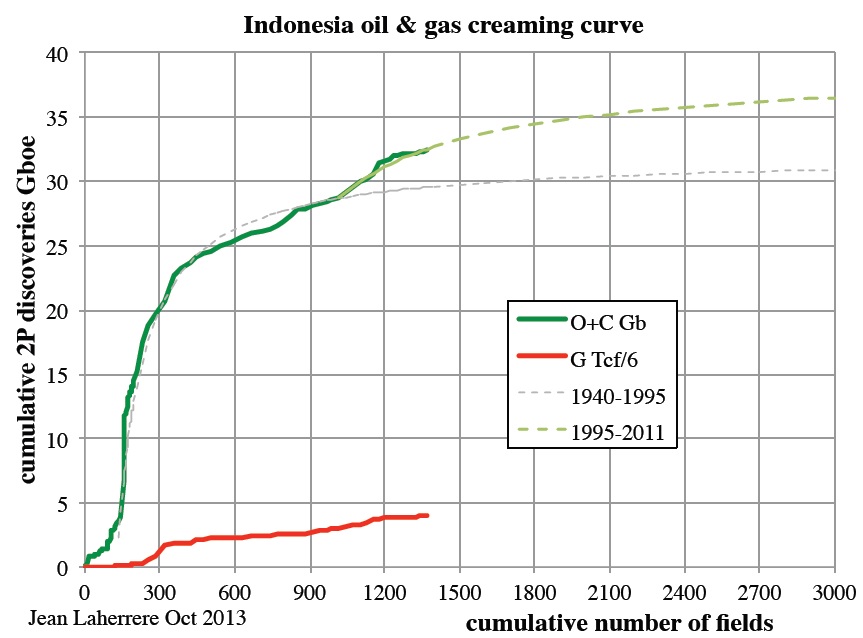 Note that the number of fields has to be doubled in order to get at an additional 10% of oil.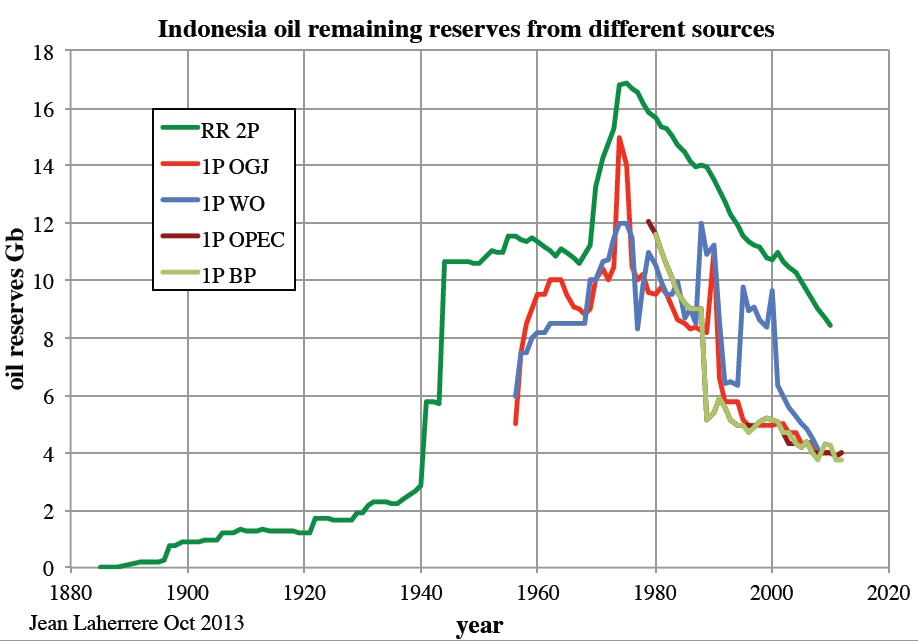 We see that Laherrere's remaining 2P reserves are 8 Gb, double  the 1P reserves as published in the BP statistical review. But due to the high depletion level (around 2/3 of oil has been produced) this will not change the fact that oil production will continue to decline.
More details are here:
10/10/2013
Peak oil and fuel subsidies in Indonesia
http://crudeoilpeak.info/peak-oil-and-fuel-subsidies-in-indonesia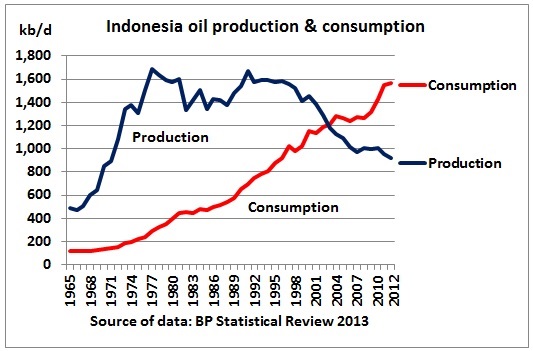 .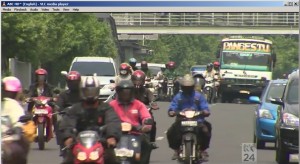 Motorbike traffic in Djakarta
Data from: http://www.eia.gov/cfapps/ipdbproject/IEDIndex3.cfm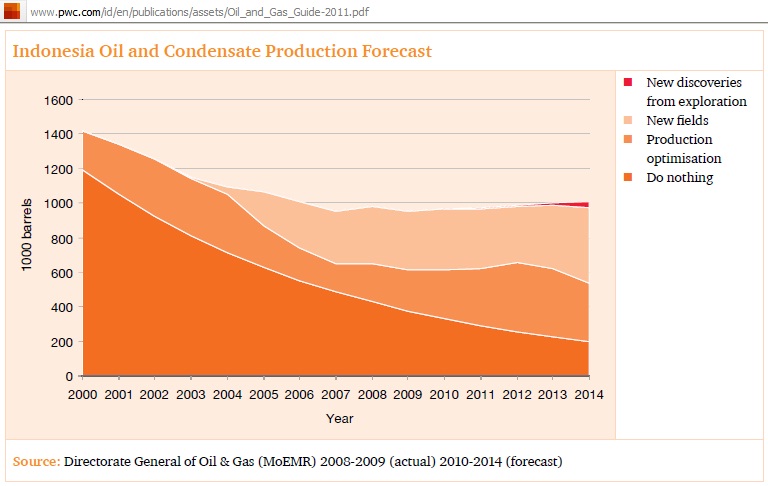 http://www.pwc.com/id/en/publications/assets/Oil_and_Gas_Guide-2011.pdf