Update Mar 2014 with EIA data up to Oct 2013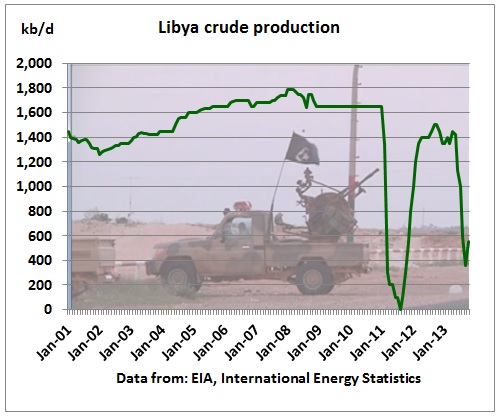 11/3/2014
A North Korean-flagged tanker that loaded crude oil from a rebel-held terminal in eastern Libya has escaped navy warships deployed to intercept it and is now in international waters, rebels and a state oil company official said.
The Morning Glory , which docked in al-Sidra port on Saturday and is reported to have taken on at least 234,000 barrels of crude, is the first vessel to have loaded oil from a rebel-held port since the revolt against the Tripoli authorities erupted last July.
"The tanker left and is now in international waters," Reuters quoted Mohammad Hitab, spokesman for the state-run al-Waha Oil Company operating the al-Sidra port, as saying.
Rebels demanding a bigger share of oil revenue and political autonomy in the east seized three ports last summer and partly control a fourth.
http://www.aljazeera.com/news/africa/2014/03/tanker-rebel-oil-libya-2014311133113876148.html
Updated Sep 2013
From Jean Laherrere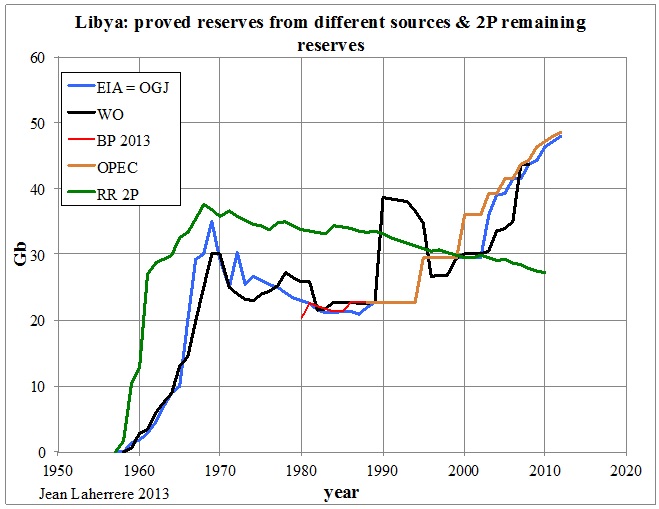 "At end 2010 the cumulative discovery is 55 Gb [500 fields] and the cumulative production 28 Gb, giving a remaining 2P reserves of 27 Gb, in comparison with 45 Gb 1P from OPEC data. It means that the political reserves are about two third higher than the real data."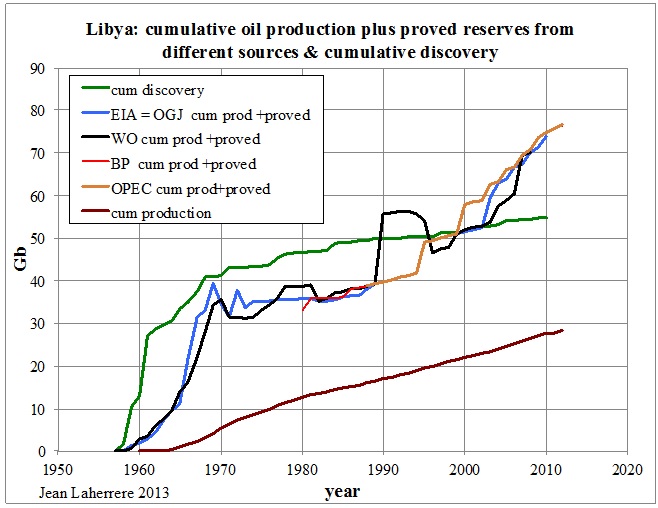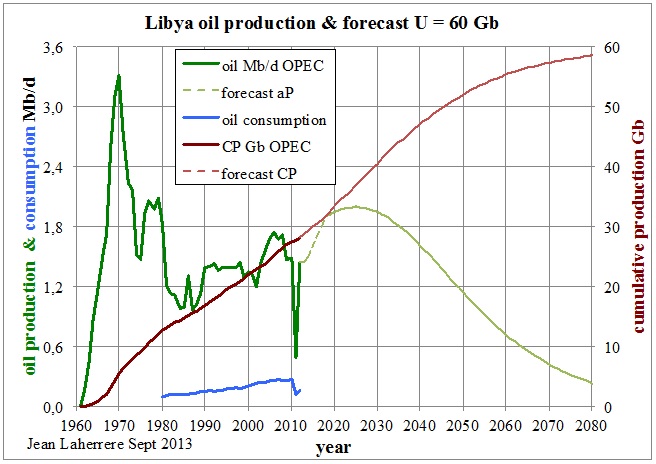 Past production and theoretical production profile for an ultimate of 60 Gb. These additional 5 Gb on top of current discoveries will require 500 more, much smaller fields.
The above graphs are from Jean Laherrere who is a French oil geologist.
His website: http://aspofrance.viabloga.com/texts/documents
The following, more detailed production profile from the UK Energy Institute is much more pessimistic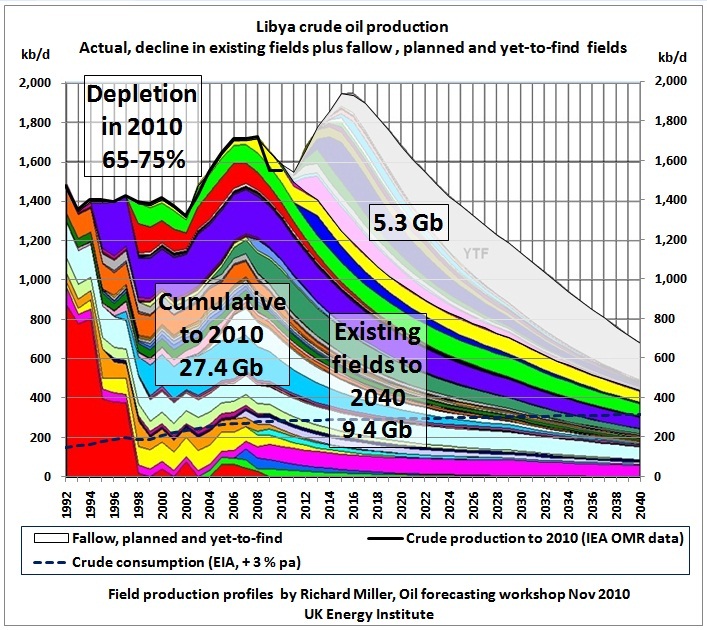 http://www.energyinst.org/documents/798
More details here:
24/6/2011
War overshadows peak oil in Libya
http://crudeoilpeak.info/war-overshadows-peak-oil-in-libya