As the world wonders what comes next in the North Korean missile crisis we need to have a look what a military confrontation would mean for Australia. This article from the Sydney Morning Herald describes some aspects
Here's one take on how war in Korea would impact the world economy
10/8/2017
http://www.smh.com.au/business/world-business/heres-one-take-on-how-war-in-korea-would-impact-the-world-economy-20170810-gxt6xq.html
but it did not look into Australia's fuel import vulnerabilities after an even limited attack on refineries in South Korea and Japan. This is important because after 3 refinery closures in Clyde (Sydney), Kurnell (Sydney) and Bulwer (Brisbane), fuel imports from East Asia have replaced previous crude imports coming from a variety of countries outside the Korean conflict zone. When writing this article the latest data from the Australian Petroleum Statistics were from May 2017
http://www.environment.gov.au/energy/petroleum-statistics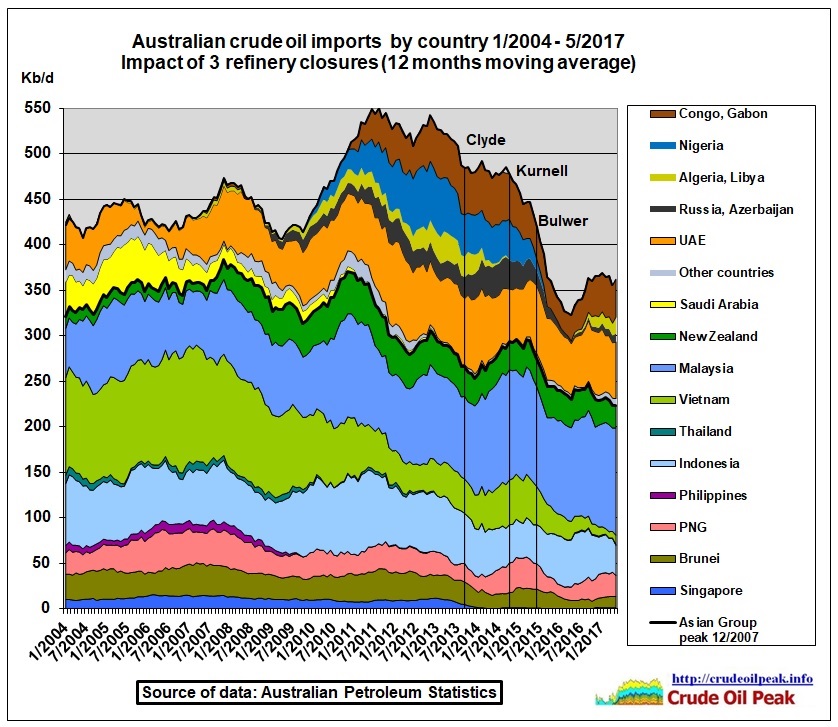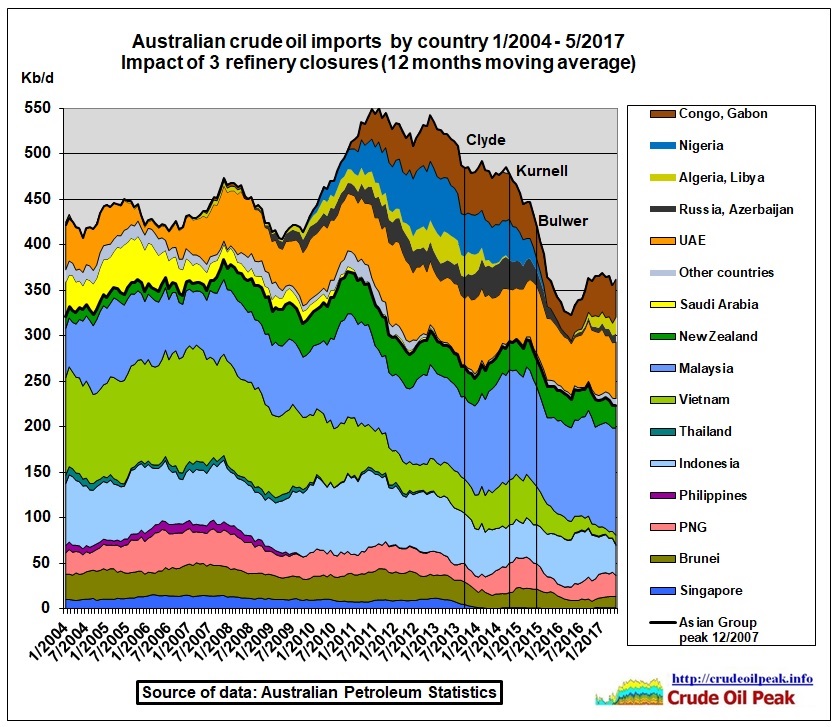 Fig 1: Crude imports have dropped by 34% from their peak in 2011
We can see that Australia's crude imports from neighbouring countries in the Asia-Pacific peaked in December 2007. After a dip during the acute phase of the financial crisis and the following China driven mining boom Asian imports were replaced and even surpassed by imports from far-away places like West-Africa, the Mediterranean and even Former Soviet Union countries. The diversity of supplies was at a maximum. But apparently, the rather small Australian refineries could not afford these imports for long, also because crude production of all IOCs had peaked. It always hits the weakest first and 3 refineries closed. The first one was Clyde: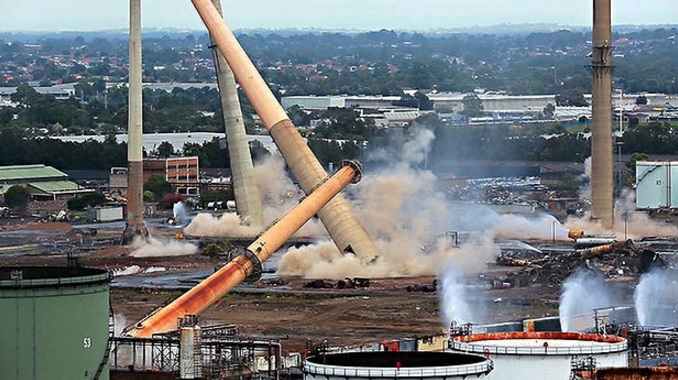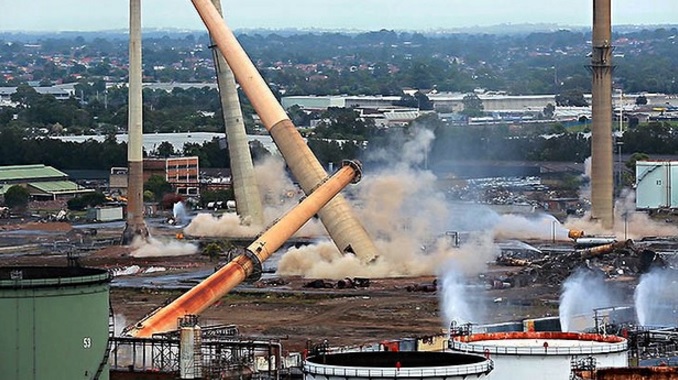 Fig 2: Chimneys of Shell's Clyde refinery in Sydney detonated in February 2016
Apart from spectacular videos and images, the media and public took little notice of what was really happening.
I had warned 6 years ago:
13/4/2011
Australia's fuel import vulnerability increases as Sydney's Clyde refinery is closing
http://crudeoilpeak.info/australias-fuel-import-vulnerability-increases-as-sydneys-clyde-refinery-is-closing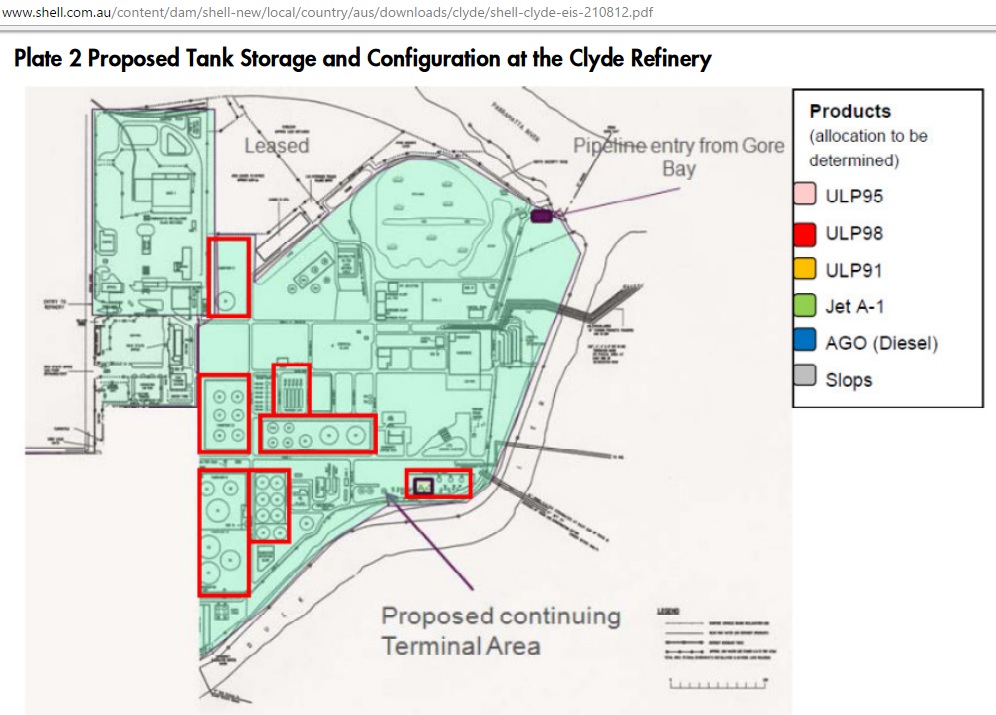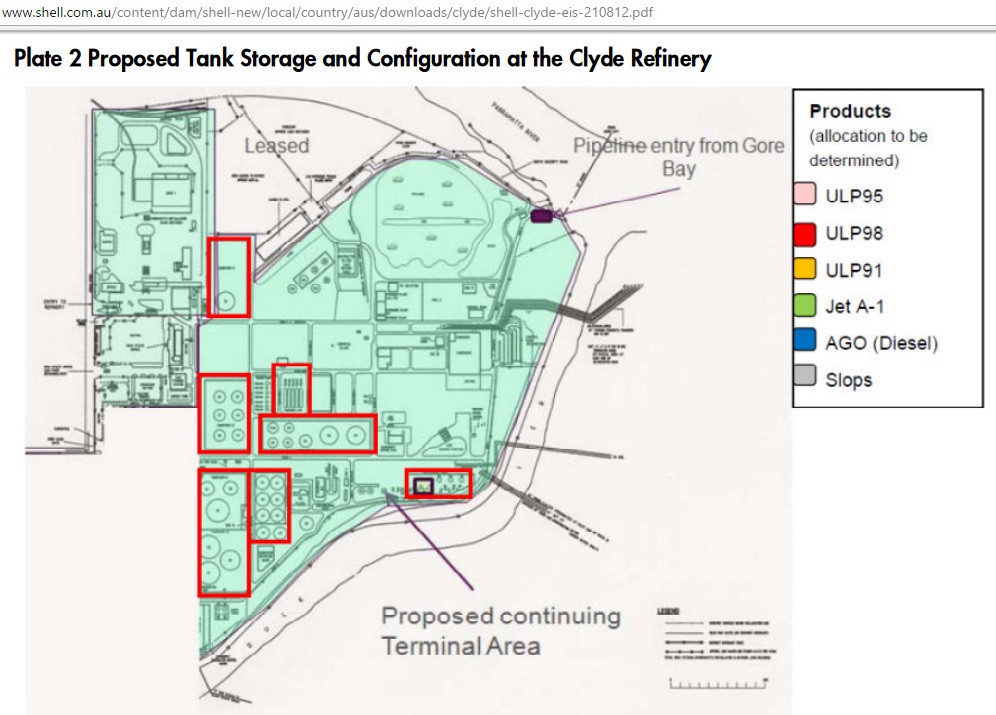 Fig 3:  Shell refinery converted to a fuel import terminal
So let's have a look where these fuel imports come from. For comparison, the Singapore percentages are also shown.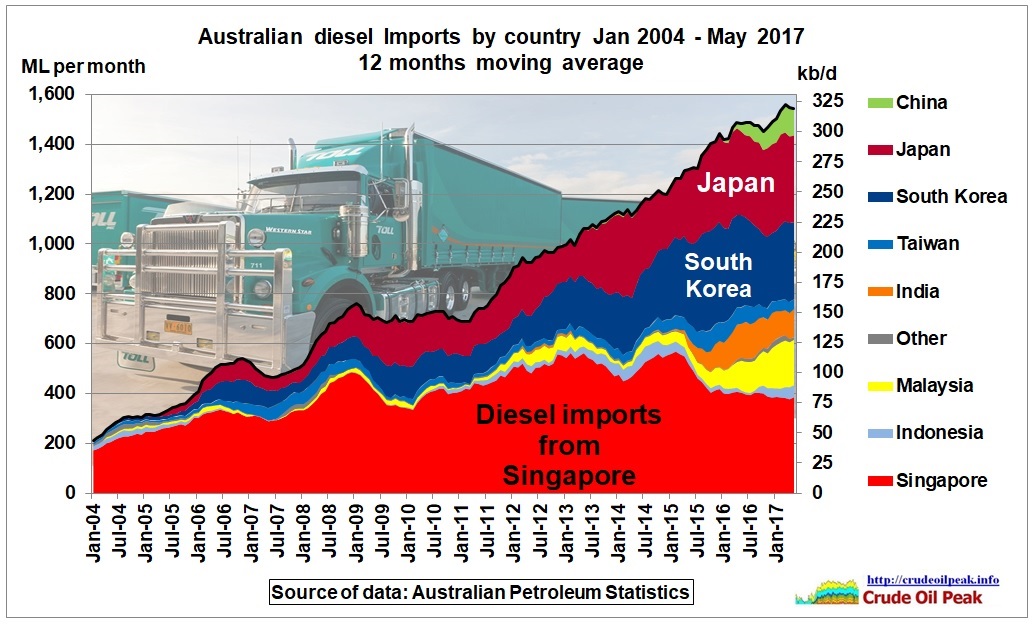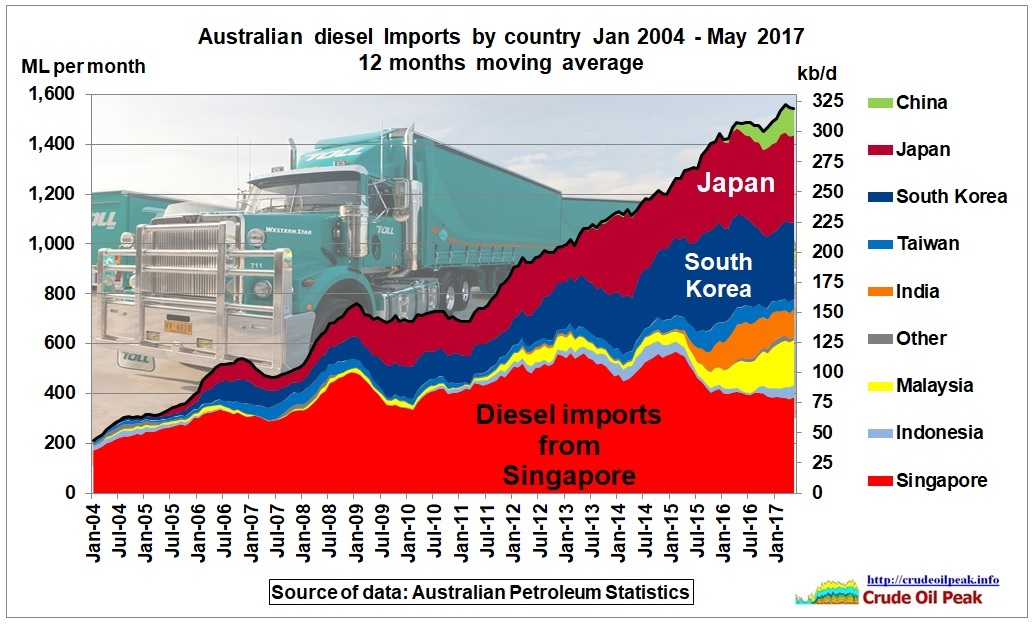 Fig 4: Last 12 months diesel imports: Singapore (25%), South Korea (20%) and Japan (23%)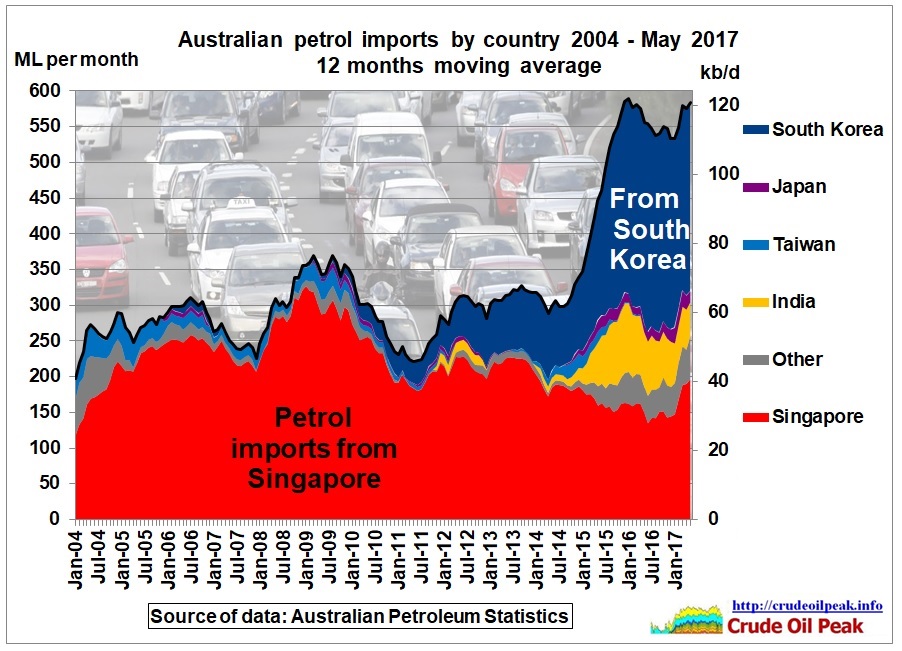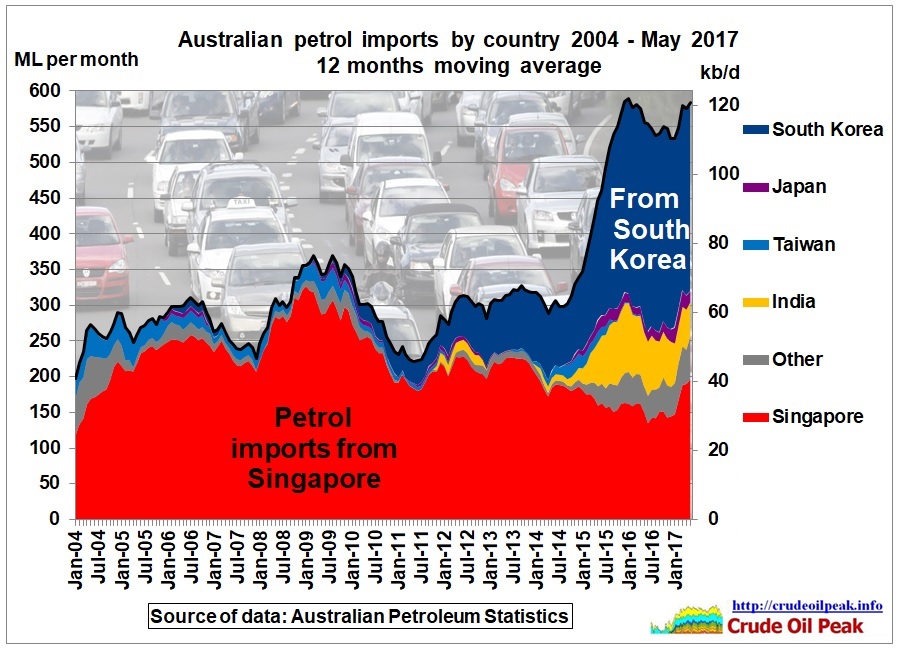 Fig 5: Last 12 months petrol imports: Singapore (34%), South Korea (45%), Japan (3%)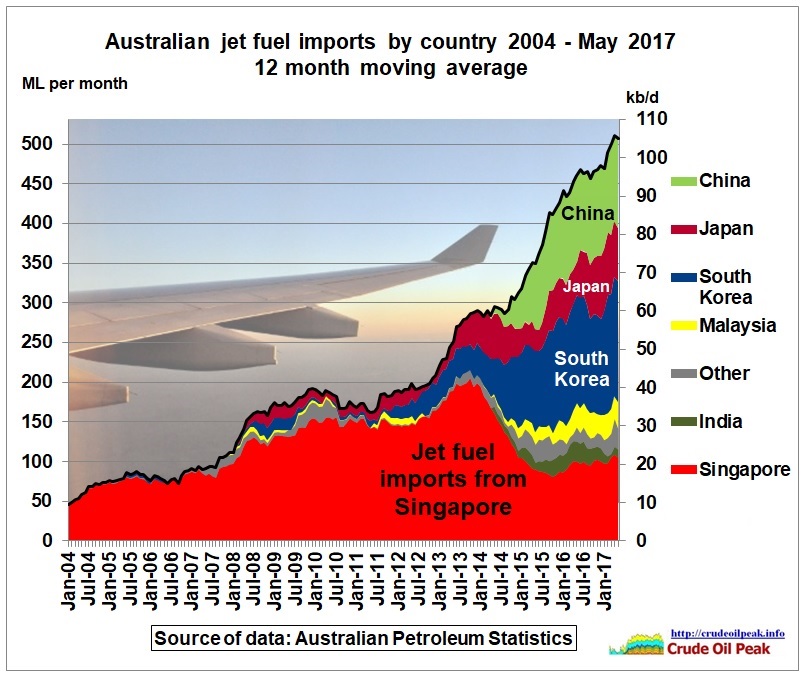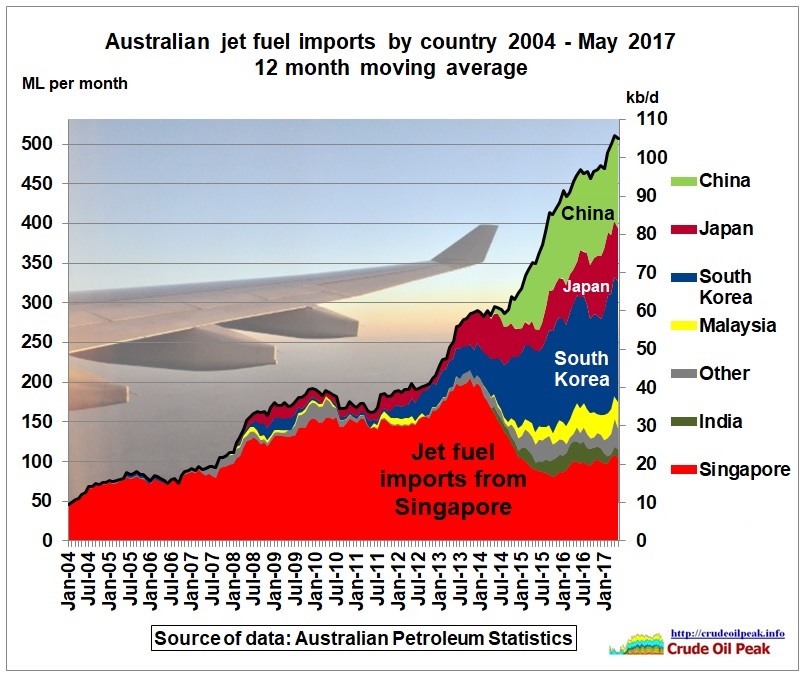 Fig 6: last 12 months jet fuel imports: Singapore (21%), South Korea (30%) and Japan (13%)
All together now: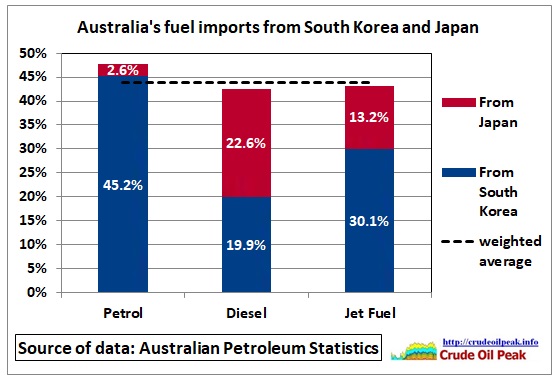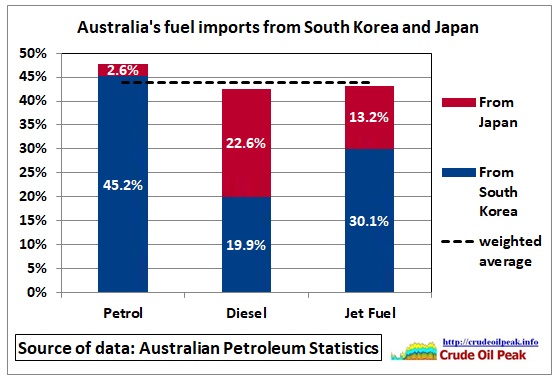 Fig 7: The weighted average is 44%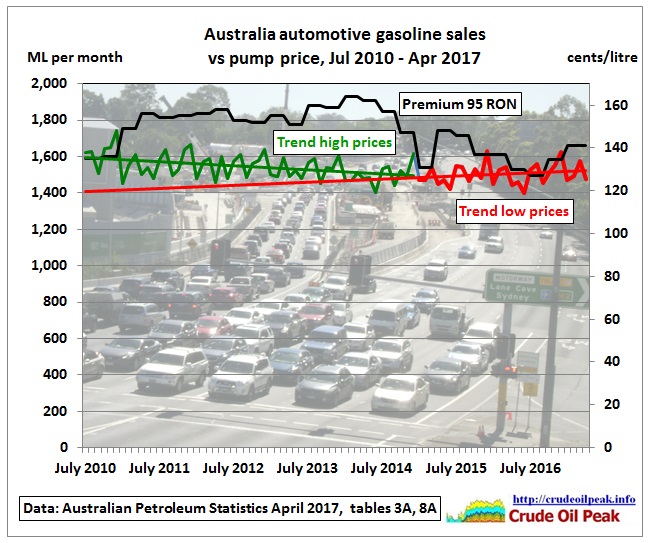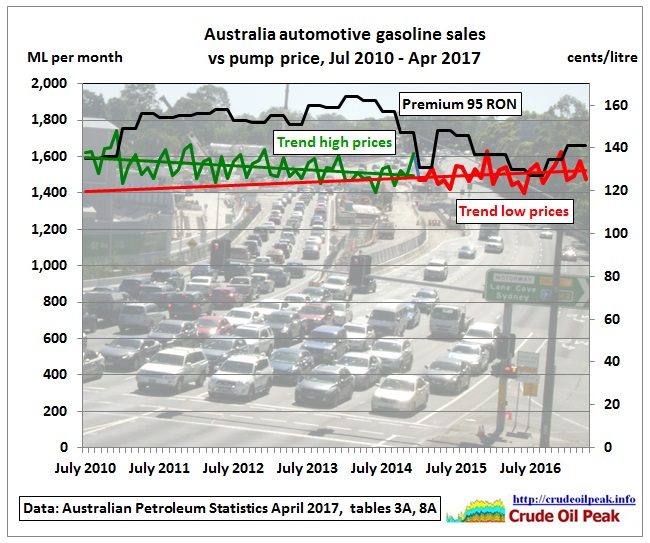 Fig 8: Petrol sales have gone up again as pump prices dropped
The above graph shows that dramatic events must happen to bring that petrol consumption down.
Conclusion:  The Australian public believes (and the media do not correct this assumption) that most of Australia's fuel imports come from Singapore. But that is no longer the case after 3 refinery closures. Singapore's share is now only 26% while South Korea and Japan account for 44%. Needless to say that most of South Korea's and Japan's crude imports come from the Middle East and also pass through the South China Sea, 2 more conflict zones. All the while Sydney has started building a new generation of oil dependent infrastructure like road tunnels and a 2nd airport. It seems Australian governments are living in a parallel universe, outside geopolitical context.
Related links:
29/4/2017
South Korea's oil trade under threat
http://crudeoilpeak.info/south-koreas-oil-trade-under-threat
17/10/2014
Sydney's Caltex refinery closed as Chevron's crude production and sales continue to decline
http://crudeoilpeak.info/sydneys-caltex-refinery-closed-as-chevrons-crude-production-and-sales-continue-to-decline
9/4/2014
Why the closure of BP's Brisbane Bulwer refinery reduces Australia's energy security
http://crudeoilpeak.info/why-the-closure-of-bps-brisbane-bulwer-refinery-reduces-australias-energy-security
23/2/2014
Geelong refinery sold as Shell's oil production continues to decline
http://crudeoilpeak.info/geelong-refinery-sold-as-shells-oil-production-continues-to-decline
27/7/2012
After Sydney's refinery closure: Caltex to import fuel from Chevron's shrinking sales
http://crudeoilpeak.info/after-sydney-refinery-closure-caltex-to-import-fuel-from-chevrons-shrinking-sales