As the US has withdrawn from the Iran nuclear deal and tensions increase between Israel and Iran there can be no doubt that this will impact on oil supplies.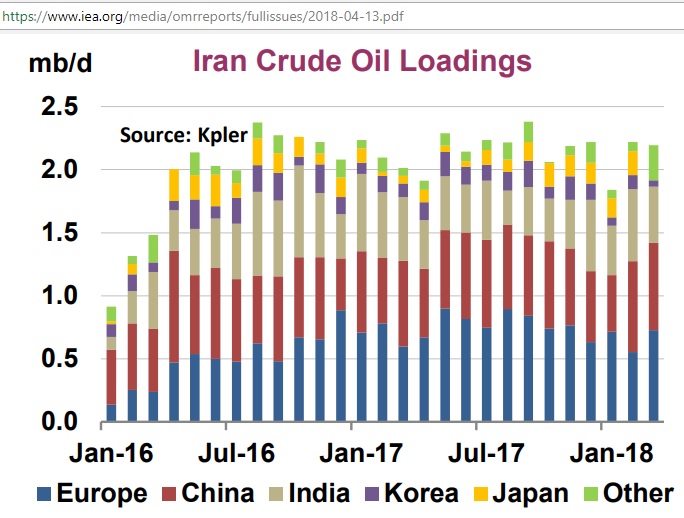 Fig 1: Iran's crude oil loadings
https://www.iea.org/oilmarketreport/omrpublic/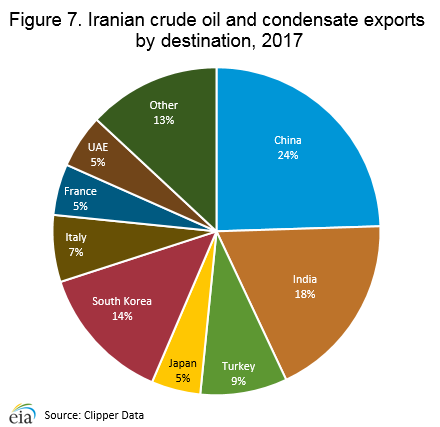 Fig 2: Iran's crude and condensate exports
https://www.eia.gov/beta/international/analysis.cfm?iso=IRN
How well is Australia prepared? The Turnbull government has just started yet another fuel security review. Similar efforts in previous Energy Security Assessments and Senate Inquiries resulted in little action (see earlier articles on this website below). In fact, the government's latest Budget 2018 contains numerous projects in oil dependent infrastructure which lowers fuel security.
Roads get $4.5bn in Australia budget but rail spending forced to wait
8/5/2018
https://www.theguardian.com/australia-news/2018/may/08/australia-federal-budget-2018-road-rail-spending-infrastructure-highways
Minister for the Environment and Energy
Fuel Security Review
7 May 2018
The Turnbull Government will assess Australia's liquid fuel security to help deliver affordable and reliable energy.
Liquid fuel, such as petrol, diesel and jet fuel, accounts for 37 per cent of Australia's energy use, including 98 per cent of transport needs.
Over the past two years, we have been focused on securing reliable and affordable electricity and gas. It is time now to consider Australia's liquid fuel security.
The assessment is the prudent and proper thing to do to make sure we aren't complacent. It should not be construed as Australia having a fuel security problem.
The comprehensive assessment will look at how fuel is supplied and used in Australia, including our resilience to withstand disruptions both overseas and in Australia.
We have not experienced a significant disruption to fuels supplies since the OPEC oil crises in the 1970s, but there is no room to be complacent.
Australia's liquid fuel supply increasingly depends on overseas sources and relies on market forces to maintain reliability and affordability. The assessment will identify whether the Government should take further steps to ensure Australia's domestic fuel supply is reliable.
The assessment will also help inform Australia's plan to return to compliance with the International Energy Agency's emergency stockholding obligations by 2026.
The assessment of liquid fuels will be completed by the end of 2018 and contribute to a broader consideration of energy security across liquid fuel, electricity and gas supplies in the National Energy Security Assessment by mid-2019.
http://www.environment.gov.au/minister/frydenberg/media-releases/mr20180507.html
Latest data from the Australian Petroleum Statistics are from January 2018
https://www.energy.gov.au/government-priorities/energy-data/australian-petroleum-statistics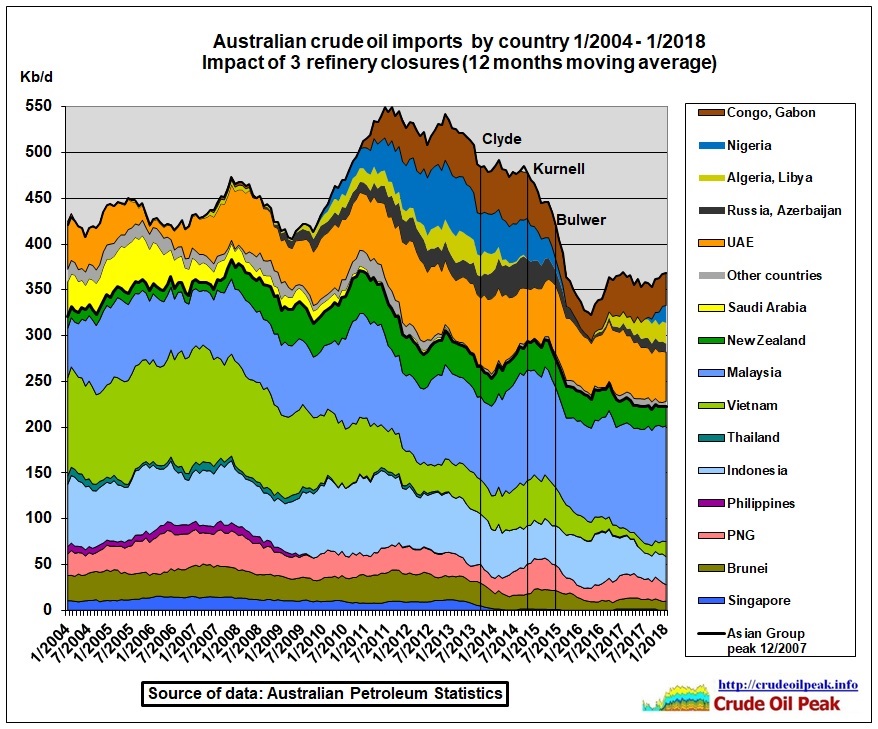 Fig 3: Australian crude oil imports dropped after 3 refinery closures
The main vulnerabilities (in terms of quantities) come from the UAE (15%, Middle East) and Malaysia (34%, South China Sea).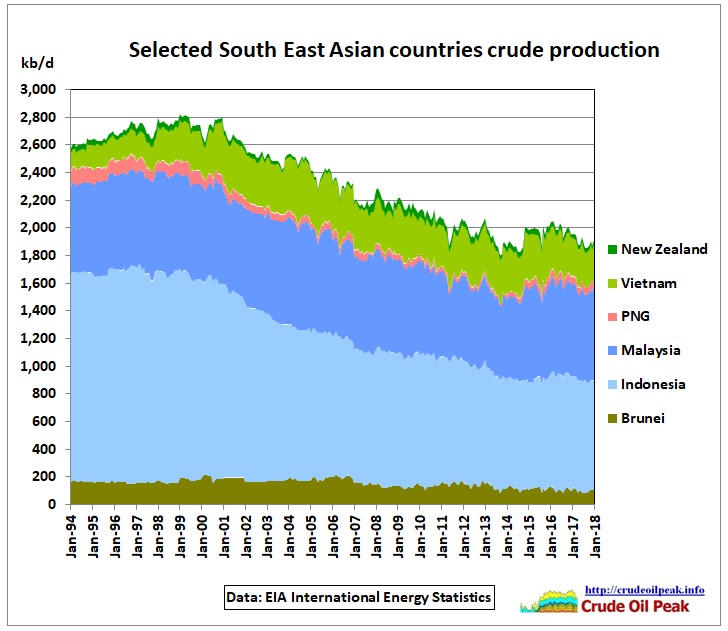 Fig 4: Crude production of South East Asian countries from which Australia is importing crude
Fig 5: Petrol imports by country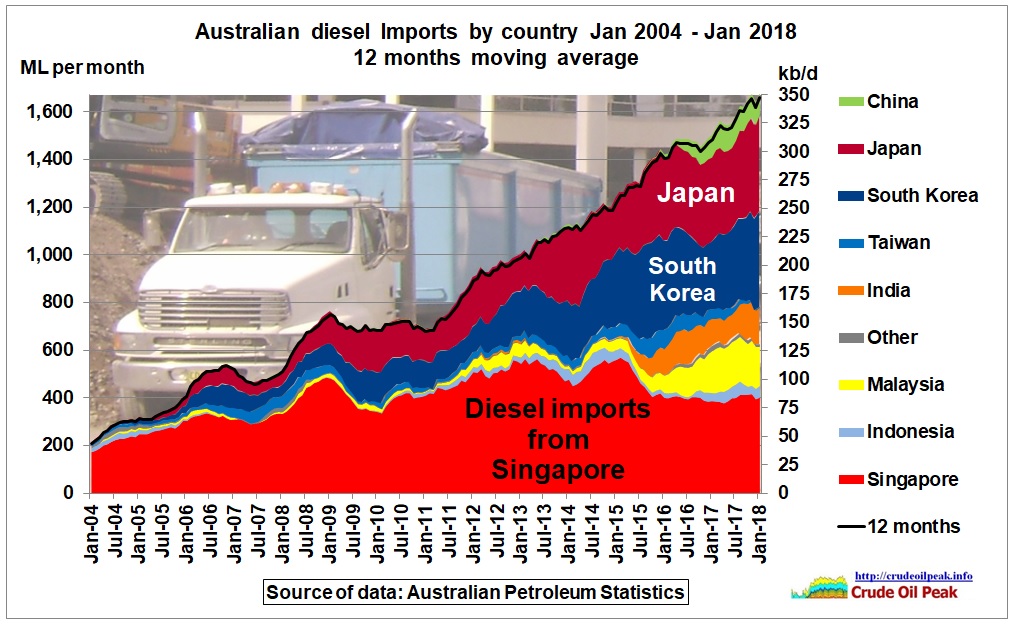 Fig 6: Diesel imports by country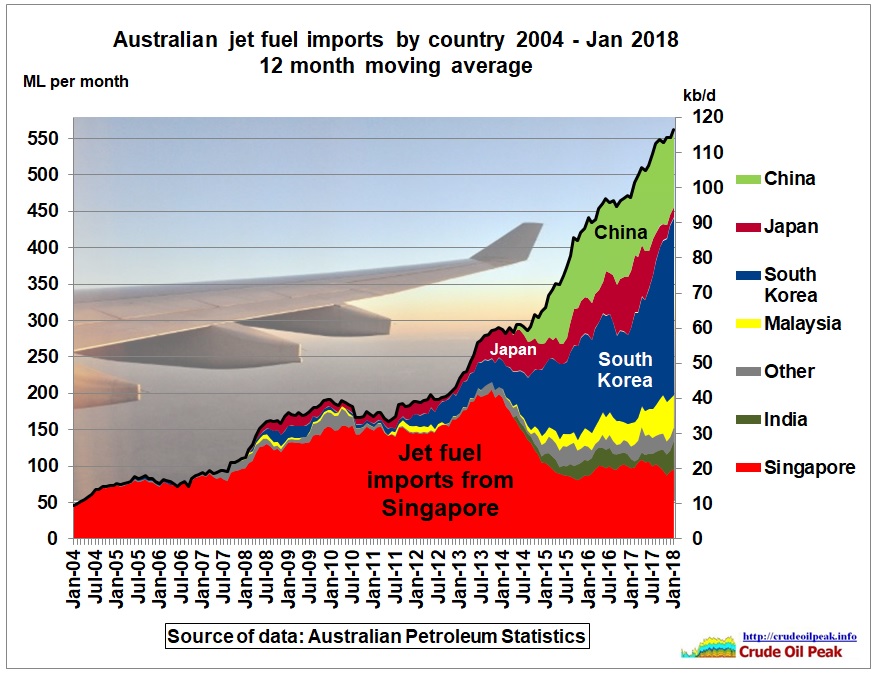 Fig 7: Jet fuel imports by country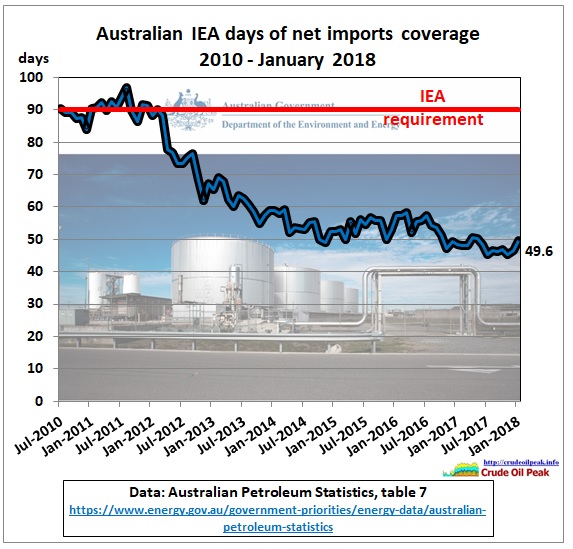 Fig 8: Net petroleum coverage in days of imports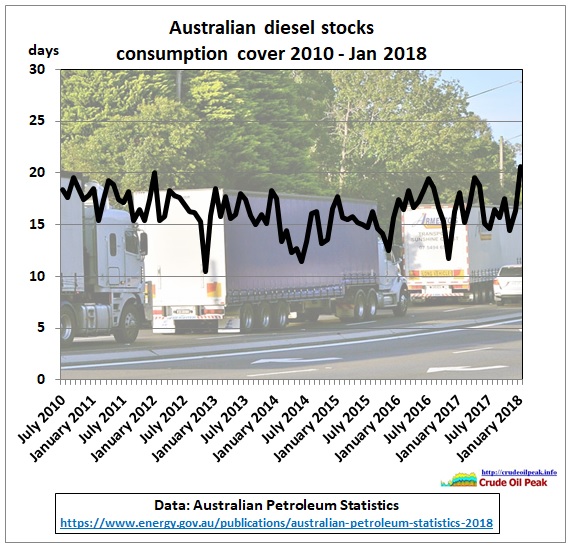 Fig 9: Diesel stocks consumption cover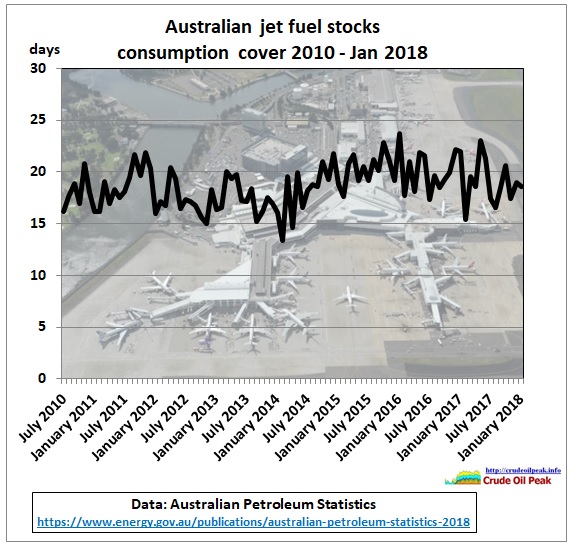 Fig 10: Jet fuel stocks consumption cover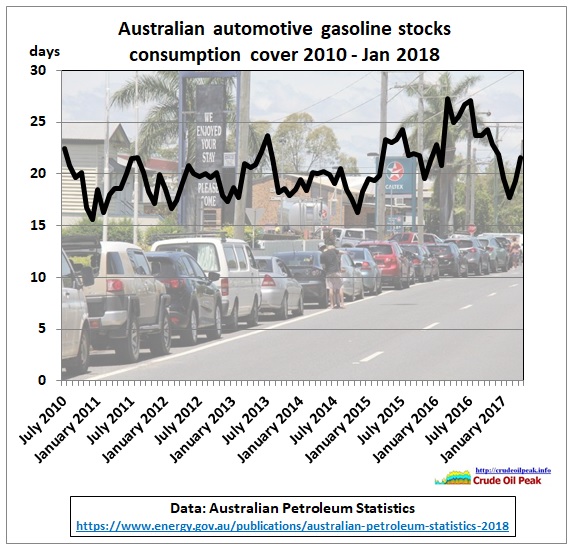 Fig 11: Petrol stocks consumption cover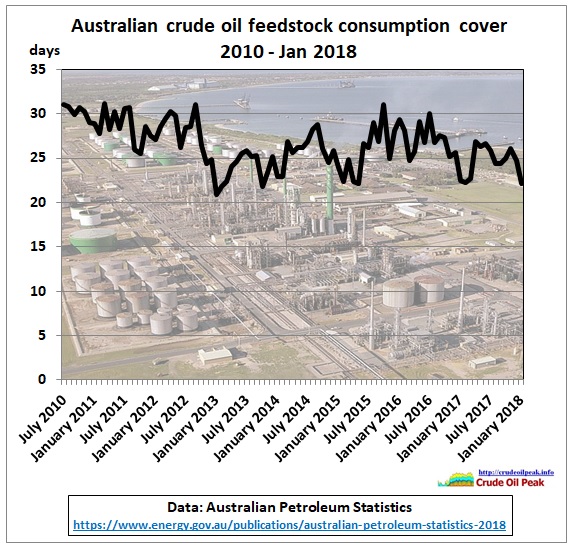 Fig 12: Crude feedstock consumption cover
Conclusion:
After the closure of 3 refineries crude imports have dropped but fuel imports, mainly from Asian suppliers (who in turn depend on crude imports from the Middle East) have surged. This website has been warning about petroleum imports since 2011. Consecutive Australian governments have delayed action on at least getting back to 90 days of coverage. Given that the world accumulates new unsolvable problems by the month, which will ultimately impact on oil supplies, the date of 2026 is of course too late. What's worse, Australia has made itself more dependent on oil by building new toll-ways and highways. Capitals along the East Coast are not even connected by electric rail. The biggest problem in case of an oil crisis will be food supplies to the cities which depend on diesel.
Related posts:
22/2/2018
Will Australia have a strategic oil reserve before it is too late? (part 2)
http://crudeoilpeak.info/will-australia-have-a-strategic-oil-reserve-before-it-is-too-late-part-2
21/2/2018
Australian fuel imports from Asia are going sky high while non-compliance with IEA stock requirements continues (part 1)
http://crudeoilpeak.info/australian-fuel-imports-from-asia-are-going-sky-high-while-non-compliance-with-iea-stock-requirements-continues-part-1
12/8/2017
Almost half of Australia's petrol, diesel and jet fuel imports come from South Korea and Japan
http://crudeoilpeak.info/almost-half-of-australias-petrol-diesel-and-jet-fuel-imports-come-from-south-korea-and-japan
7/7/2016
Prime Minister Malcolm Turnbull's exciting energy security in Australia
http://crudeoilpeak.info/prime-minister-turnbulls-exciting-energy-security-in-australia
9/4/2015
Transport Energy Resilience Senate Inquiry in Melbourne Parliament House
http://www.aph.gov.au/Parliamentary_Business/Committees/Senate/Rural_and_Regional_Affairs_and_Transport/Transport_energy_resilience/Public_Hearings
Submission #39 by author of this website
http://www.aph.gov.au/Parliamentary_Business/Committees/Senate/Rural_and_Regional_Affairs_and_Transport/Transport_energy_resilience/Submissions
17/10/2014
Sydney's Caltex refinery closed as Chevron's crude production and sales continue to decline
http://crudeoilpeak.info/sydneys-caltex-refinery-closed-as-chevrons-crude-production-and-sales-continue-to-decline
9/4/2014
Why the closure of BP's Brisbane Bulwer refinery reduces Australia's energy security
http://crudeoilpeak.info/why-the-closure-of-bps-brisbane-bulwer-refinery-reduces-australias-energy-security
23/2/2014
Geelong refinery sold as Shell's oil production continues to decline
http://crudeoilpeak.info/geelong-refinery-sold-as-shells-oil-production-continues-to-decline
24/6/2013
Australian oil and fuel dependency on the Middle East is 37%
http://crudeoilpeak.info/australian-oil-and-fuel-dependency-on-the-middle-east-is-37
27/7/2012
After Sydney's refinery closure: Caltex to import fuel from Chevron's shrinking sales
http://crudeoilpeak.info/after-sydney-refinery-closure-caltex-to-import-fuel-from-chevrons-shrinking-sales
13/4/2011
Australia's fuel import vulnerability increases as Sydney's Clyde refinery is closing
http://crudeoilpeak.info/australias-fuel-import-vulnerability-increases-as-sydneys-clyde-refinery-is-closing